Unpacking Negril, Jamaica – June 2018
So yeah, usually these Unpacking rundowns are preceded by an Up Next post, the pair meant to bookend my most recent travel adventure. Up Next gives you a quick sense of where I'm going before I head off, while Unpacking provides a small snapshot of what I experienced once I'm back – nice, right..?
If you're wondering, though, where the Up Next post is that corresponds to my just-completed trip to Negril, well… don't. It doesn't exist. The reason…
This trip was jinxed!
Sharp-eyed UC readers may remember that I originally tried to run off on an adults-only escape with the wife some 11 months ago. That initial trip was felled by a much-justified Spirit Airlines flight cancellation. The subsequent attempt in September got derailed by Hurricane Maria's visit to our home base in South Florida.
Strike 1… Strike 2…
The pattern had me thinking it best I keep quiet about our third attempt at Negril, the better to actually make it happen.
And happen it finally did just a few days ago! So, how was it? Here's the rundown…
Post-Trip Mood
Absolutely spoiled and relaxed. As you might well imagine, the wife wasn't too happy about missing out on her one and only solo trip with me last year. That meant there would be little, if any, of the usual UC adventuring and shenanigans this time. Negril was to be all about the things she wanted to do, eat, drink, etc. (Did I mention it was also her birthday?) The result: a lot of relaxing, fine dining, and quality time together. If you're in the mood for all that, there's no place on the beach in Negril that better fits the bill than Sunset At The Palms.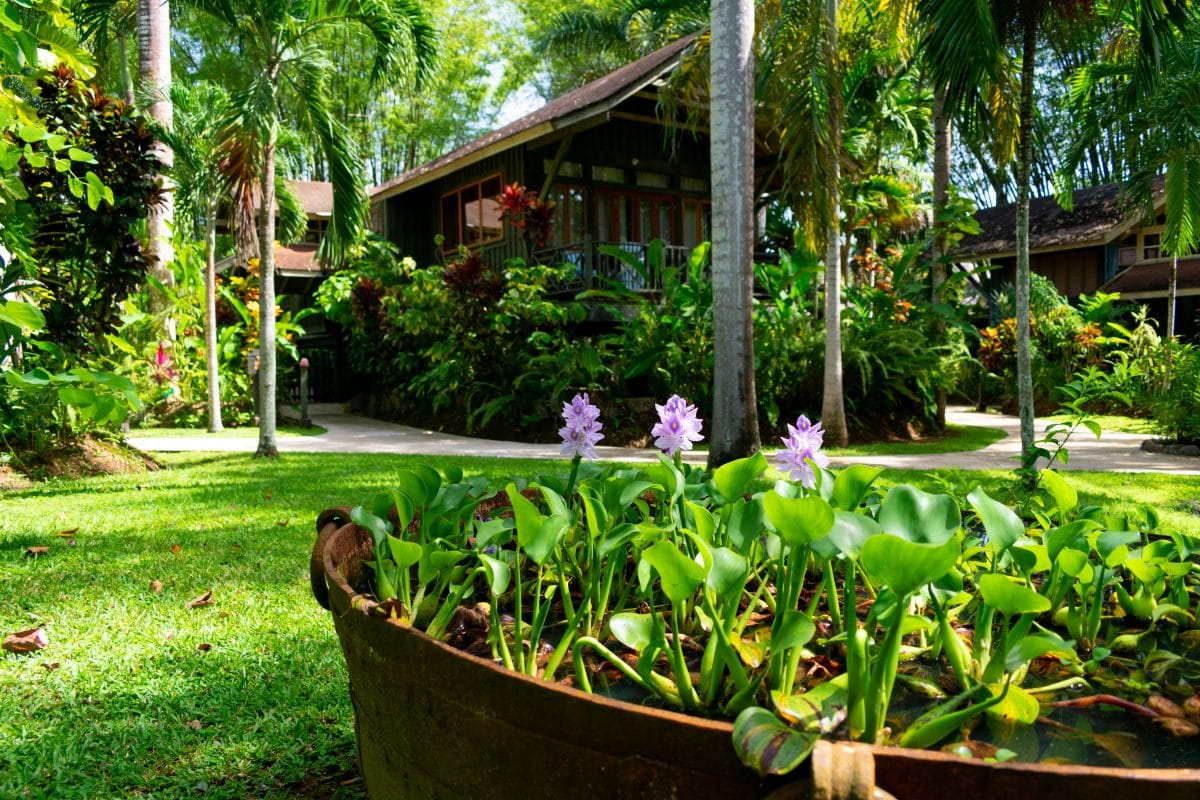 The Good
Yes, we did leave the property. We walked nearly the full length of Bloody Bay, had lunch up on the famed Negril cliffs, and explored around a little. Honestly, though, if we had never left Sunset At The Palms, that would've been fine with me. The property is just so lush and beautiful; their stretch of beach by far the least crowded and nicest section of Bloody Bay. What we loved the most, though, was the fantastic staff, all of whom treated us like we owned the place from the minute we arrived. Our spacious, comfy cottage was also very special, ensconced, as it was, amid the resort's verdant, rainforest-like surrounds. It was really good that we dug the digs because…
The Bad
…it rained throughout our entire stay. When your cottage feels like it's in the middle of the rainforest, you have a big comfy bed, and there are no kids anywhere around (especially not yours), well, a lot of rain is really not such a bad thing.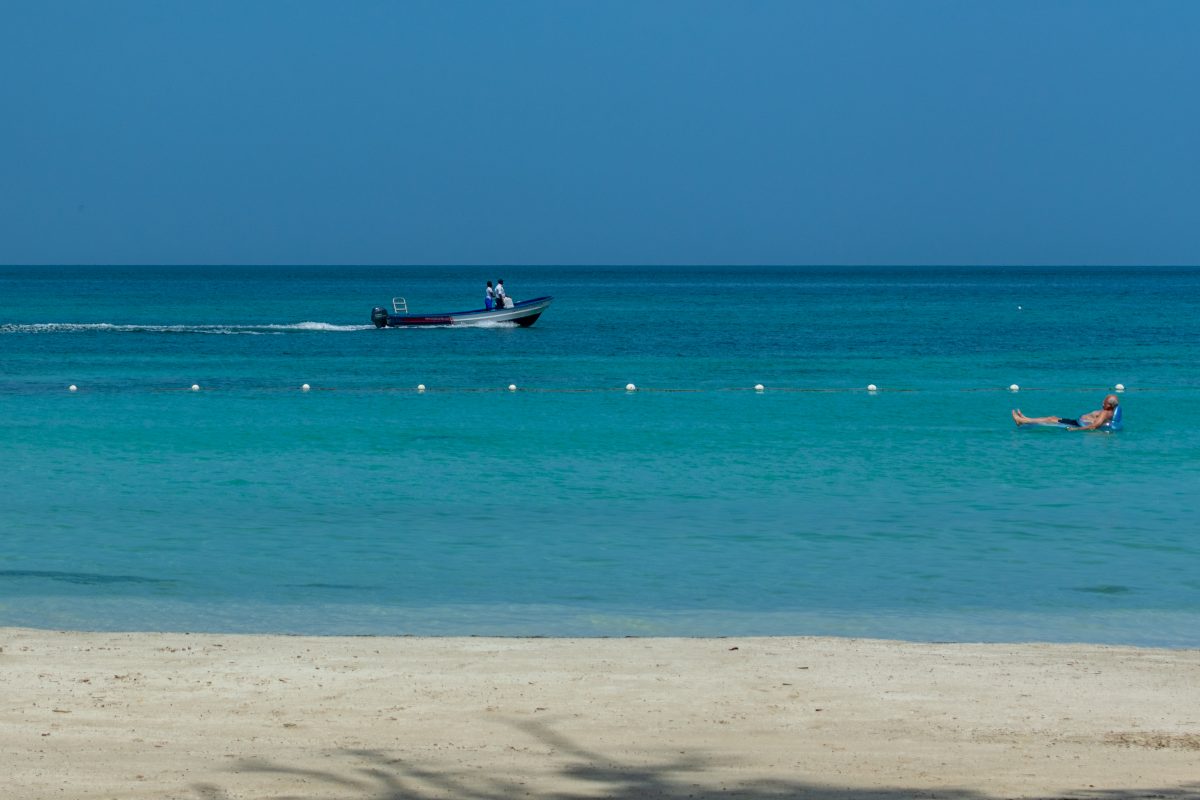 The Great
Probably the biggest surprise to me about Sunset At The Palms was the fantastic quality of the food. Yes, Sunset At The Palms is an all-inclusive resort, so you can expect to dish most of your dining from a buffet. The options and tremendous quality of everything we ate, though, was truly a cut above. I'm talking local faves too! Ackee and saltfish with provisions for breakfast; oxtail, curry goat, and Jerk chicken for dinner; savory seasoned red snapper all day long on the beach – my belly is grumbling all now with the memories!
Also great, the massage! Definitely do not leave here without having Brenda and her team go to work on you.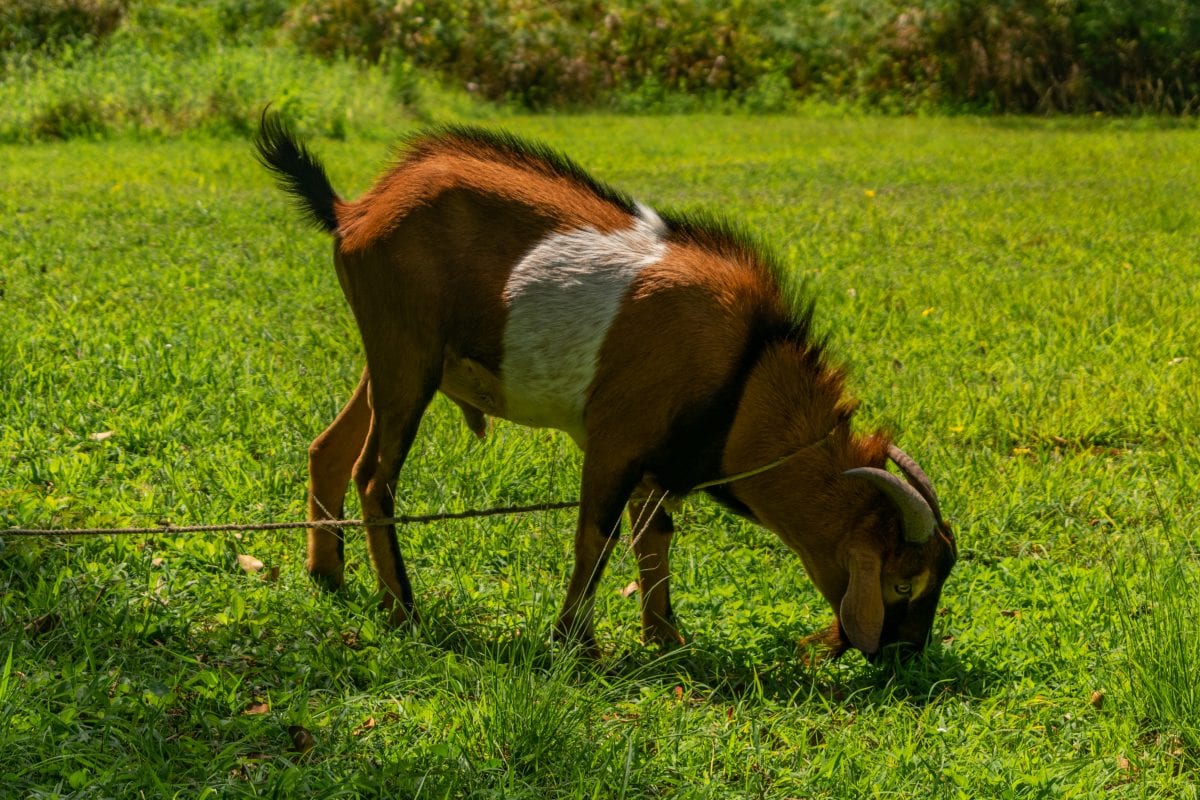 So, it took us three tries and almost a full year to get here. Negril is WAY more touristy than I remember from my last visit 13 years ago. It rained everyday. We didn't get to experience an amazing Negril sunset.
No biggie.
We still came away feeling rested, refreshed, and fantastic – exactly what these two busy parents of teenage boys needed.
I'll have a lot more to say about how Sunset At The Palms made it all happen in the days and weeks ahead. Stay tuned…
Related Posts