Serenity at Coconut Bay Reopens-Build a Wall Around Yourself
As I wrote in my original review of Serenity at Coconut Bay:
Serenity at Coconut Bay excels at artfully crafting a lux experience that completely envelops you and your partner. You never have to worry about annoyances from the outside intruding upon your lush seclusion within the high tropical plant-covered walls surrounding your personal paradise.
Written back in the heady days of a pre-COVID 2019, this seemed special, to be sure, but not essential. Today, having the ability to lounge in a luxurious and more importantly private space is just what the doctor ordered. Add that your nearly 2,000 square feet of space will include a roomy indoor suite with four-poster bed and outdoor space with plunge pool, hammock, fully stocked bar (cue the Chairman's Reserve Rum!), and outdoor shower and this becomes the ultimate cure for whatever ails you!
How private is the space? It starts with tall stone walls adorned is lush tropical greenery and a solid door. Just to the right of that door is a large, but unobtrusive mailbox that acts as a contactless way for room service delights to enter your bubble and dishes to exit!
You can even trade the privacy of your room for the privacy of a beachside bungalow—again with no need to ever expand your pandemic pod.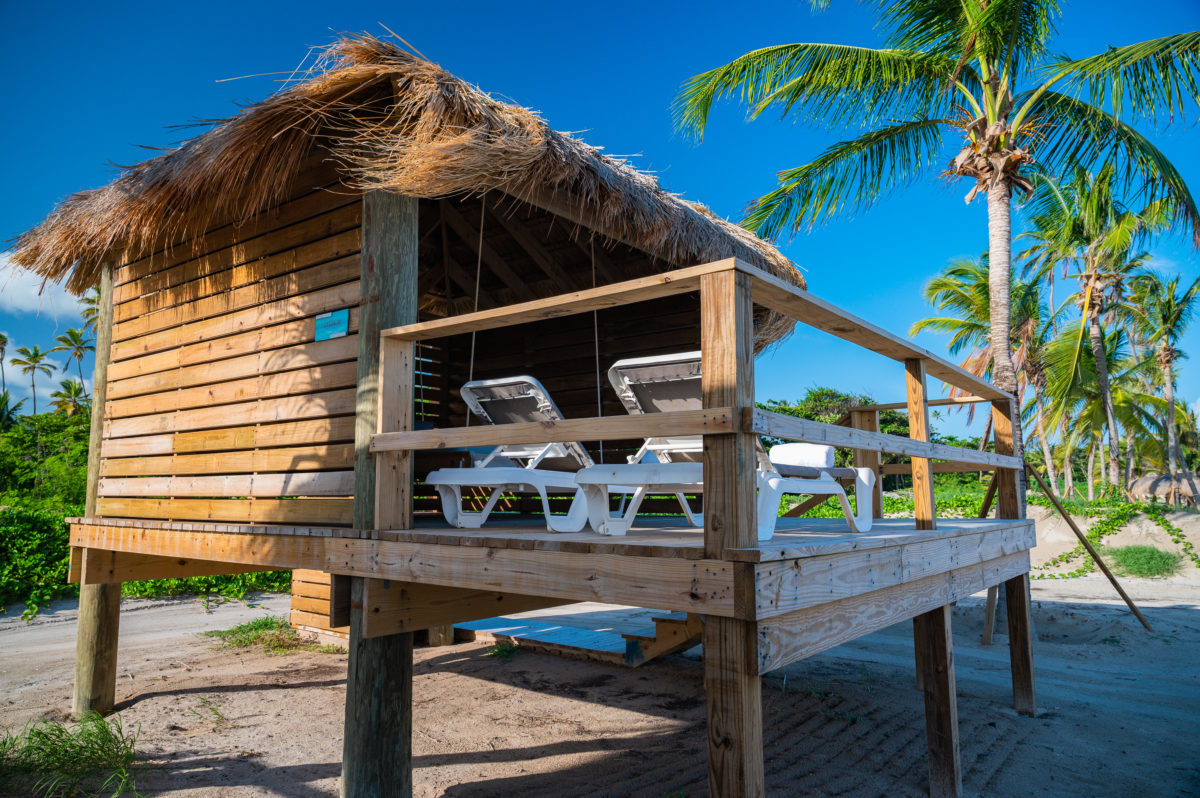 Really, should you desire to see no one during your entire stay and still dine on the property's world-class cuisine or partake of their impressive rum collection—you can! I loved this ability to cocoon then. Now, that feature of the property puts it towards the top of my list of places I wish I could return to immediately!
Luckily, Serenity at Coconut Bay recently reopened after receiving its COVID-19 certification from the Government of Saint Lucia's Department of Health and Wellness with comprehensive Paradise Protection Protocols in place. If I thought I had the ability to enjoy blissful isolation before, I imagine it's even easier to peacefully disconnected now!
So, if you're looking to really get away from it all and wrap yourself in seclusion, take a look at Serenity at Coconut Bay.
You might even forget the world on the outside!
Tempted? Read our complete review of Serenity at Coconut Bay and check rates now.