Ocean Club Resorts, Turks and Caicos – My Honest Review
It's gotta' be all about the beach. This was the overwhelming feeling I had upon accepting an invitation recently to experience Ocean Club Resort, one of two Ocean Club properties (the other is called Ocean Club West), both of them nestled along what to me is the choicest swath of famed Grace Bay Beach on Providenciales, Turks and Caicos.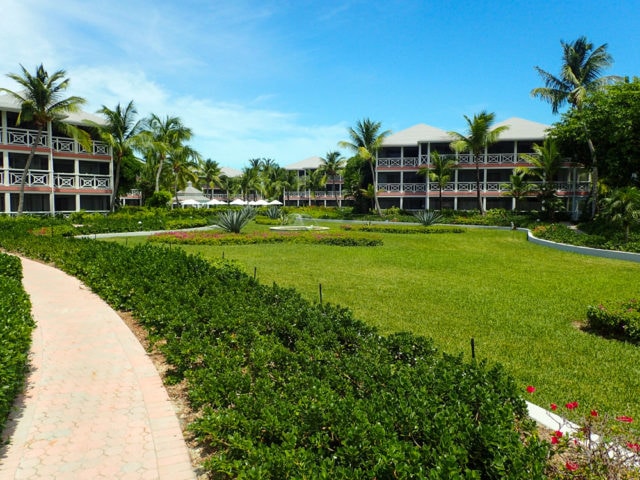 I'd heard of Ocean Club Resorts before, of course. I couldn't say, though, that anything super-distinctive about them ever stood out in my mind. A good 21 hotels line Grace Bay's shores. Many are virtually synonymous with luxury. Some cater almost exclusively to families. Others are all about the party.
Ocean Club, I thought, must surely be solely about the beach, right?
Answer: yes… and no.
The Ocean Club Beach is Spectacular
I mean, the resort's corner of Grace Bay is particularly stunning. Here you'll find as wide an expanse of sugar-white sand fronting a hotel as anywhere in the Turks and Caicos…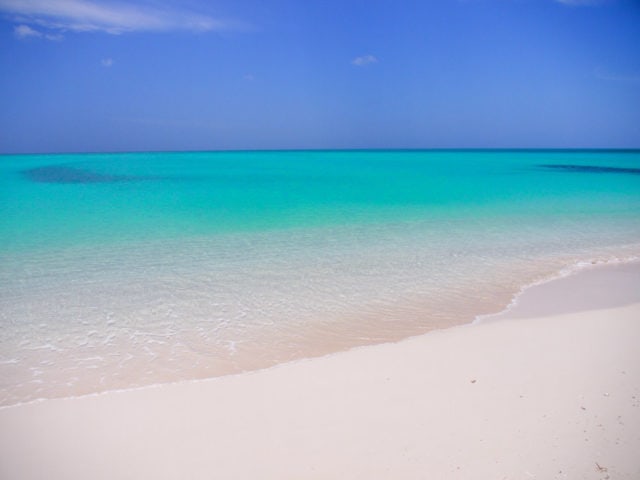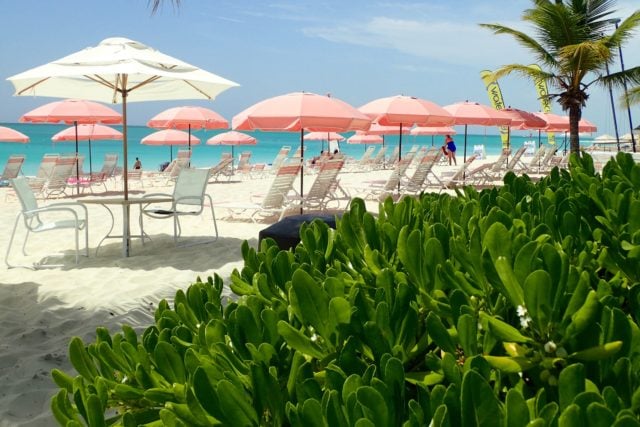 Ocean Club's beach is also optimally angled to the northwest, making for some rather amazing sunsets.
The far eastern border of Grace Bay is just a short walk from the resort. There's not much over there except more amazing beach that you can generally enjoy all to yourself…
Okay, but enough about the beach. What else makes this place special?
Rooms
At 1,200 square feet in size, the one-bedroom suite I called home offered a lot more than I bargained for. Full kitchen with bar, 1.5 baths, its own washer/dryer, an expansive screened-in porch, and enough room to host a pretty nice sized party made this one guest room I never wanted to leave.
The resort offers six different room categories to choose from – studio suites up to three-bedroom suites. All are outfitted in furniture and decor that is a mix of whimsy, West Indies chic, comfort, and TCI beachiness.
Ocean Club Dining Options
Ocean Club offers two choices for dining – the casual Cabana Bar & Grille right along the sands of Grace Bay, and Opus, easily one of Provo's finest restaurants. Beachy food options are about what you'd expect at Cabana Bar. Wings, flatbreads, fingers, and burgers are all over the menu. (Don't miss this loosey goosey beach drink favorite either.)
Opus takes things MUCH further, of course, though gastronomy just scratches the surface of what really makes Opus amazing to me. (More on that another day…)
Service
Ocean Club isn't some over-the-top ultra-luxury property of the type and variety you'll find elsewhere along Grace Bay. Their resort staff, though, makes you feel like a million bucks, which I'd take any day over gold-plated anything's elsewhere.
For more on Ocean Club Resorts, visit them online here.
Related Posts