Unraveling Most of the Mystery Surrounding Rhum St. Barth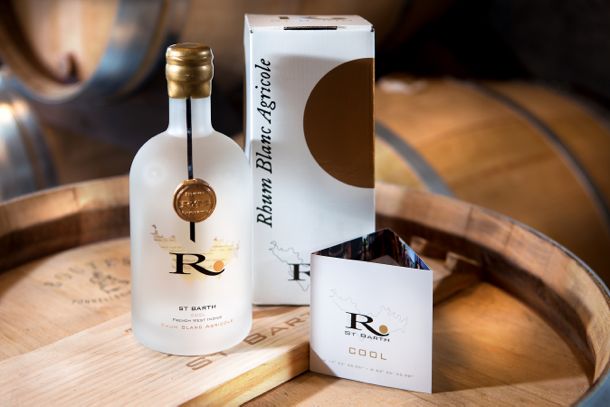 A couple weeks ago, we had a little fun with the mystery that surrounds Rhum St. Barth (aka: R. St Barth), the pricey artisanal rhum from the tiny Tony island where sugar cane has never once stretched from the soil. We had questions about the origin of the rhum, how it gets to St. Barts, and what, if any, part of the production process actually occurs in its namesake island.
Well, I'm happy to say we have a few answers to share today, courtesy of Alison Bartrop, an R. St Barth communications and business development rep who just happened to see our story and wanted to set the record straight.
So, where does the rhum in R. St Barth come from?
The distillery is in Guadeloupe. The product is distilled and bottled there, then shipped to St Barth.
And does any part of the production process occur in St. Barts?
Once in St Barth, the bottles are each hand finished in our store in Gustavia, boxed and shipped to the rest of the world. We have a secondary storage facility in Bordeaux to service the European market and in the U.S. for the new market there.
That's right, R. St Barth is already available in the U.S.! So far, distribution is limited to Massachusetts and New York, though they're working on breaking into the Florida market as well. Also, only the rhum blanc, pictured above, is available here in the States right now. The company expects to bring the four and 12-year-olds to the U.S. later this year.
Alison also shared a bit about the R. St Barth aging and finishing processes…
The white rhum is not aged. It is rested for 12 months in stainless steel vats. The 4 year old is aged in re-charred bourbon barrels, and the 12 year old in French oak casks. As an agricole, nothing is added to create flavours, it is all down to ageing and the barrels that determine the finish of the rhums.
All good stuff, but there was still one little detail that Alison kept a mystery…
Exactly where does the R. St Barth rhum come from? What distillery?
The distillery has asked us to not reveal them. The product though, is a unique flavour that has been developed by our owner, Mikael Silvestre.
Hmm…looks like we'll need to dig a little bit deeper if we're ever to get that answer. Or maybe one of the trained, expert tongues at the 2012 Miami Rum Renaissance will be able to decode the answer with a small sampling. Alison says R. St Barth will be at the show, so we'll be sure to have another update with some tasting notes in the weeks to come.
Til then, the mystery continues…
Related Posts