Checking Into Arawak Bay – The Inn At Salt River, St. Croix
What is the one thing you value most in a hotel? Is it affordability? Location? Maybe it's luxury or excellent service? How about cuisine, privacy, or the spaciousness of the room? The variables are countless. For me, though, when returning to St. Croix, one prerequisite stands above the rest…
My hotel has to make me feel at home… as in a real Crucian home.
After all, I was born and raised in St. Croix. And though I have no blood relatives still residing on the island (Our ancestral home of Trinidad and Tobago is where you'll find Dad and most of our aunts, uncles, cousins, etc.), I always strive to regain a true feeling of home whenever I'm back on island.
Short of renting a villa or staying with old friends, no place has stirred those fond emotions for me quite like Arawak Bay – The Inn at Salt River.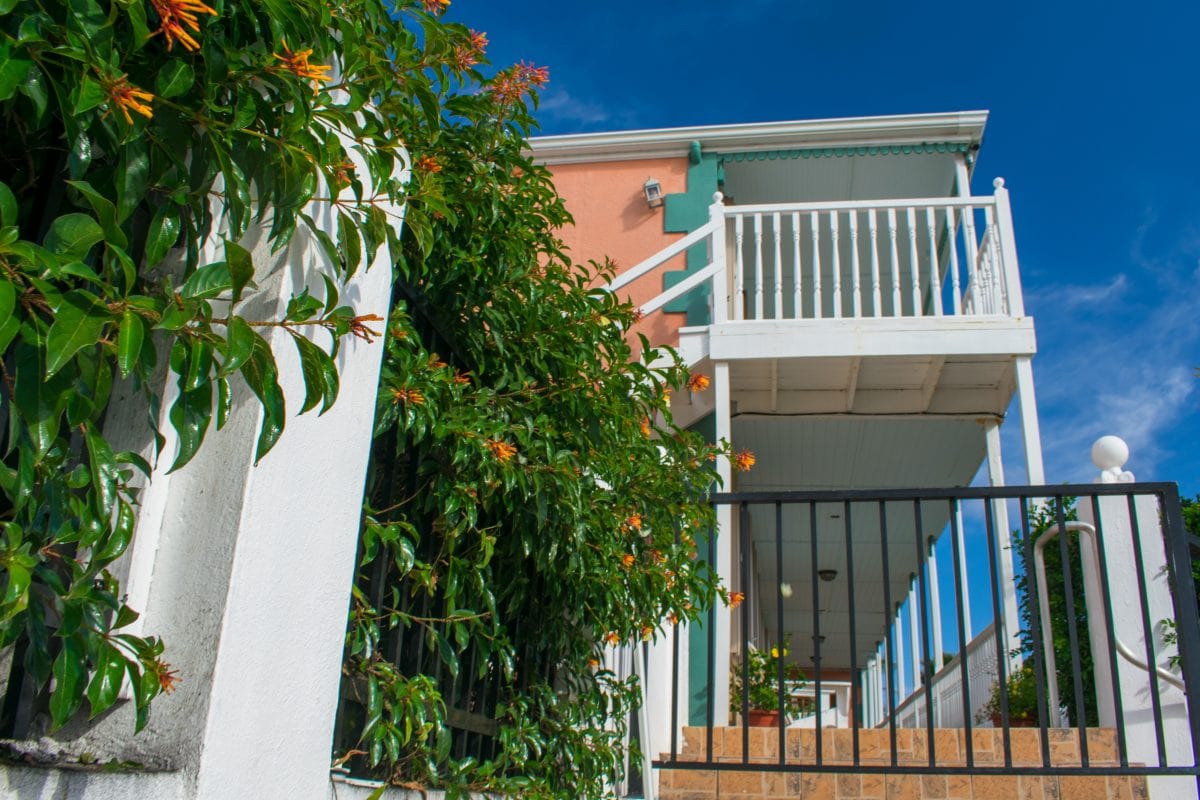 Conveniently located right along the main road, just north of the entrance to Salt River Marina, Salt River Bay, and Columbus Landing, Arawak Bay seems, in many ways, to have been purpose-built just for me, or anyone else seeking to channel a real, local, Crucian hospitality experience while visiting St. Croix.
There was no local experience here in St. Croix. If it was a local experience, it wasn't a good experience.
So says Jennifer Jackson, a native of Guyana and former Chancellor of the University of the Virgin Islands (UVI) who, along with her husband Lionel, is the visionary behind Arawak Bay. Back in her academia days, Jennifer was constantly in need of hotel accommodations for visiting lecturers, professors, family, and friends. Never quite finding a quality Crucian option to meet her standards, she decided to spend her post UVI years developing and running one of her own.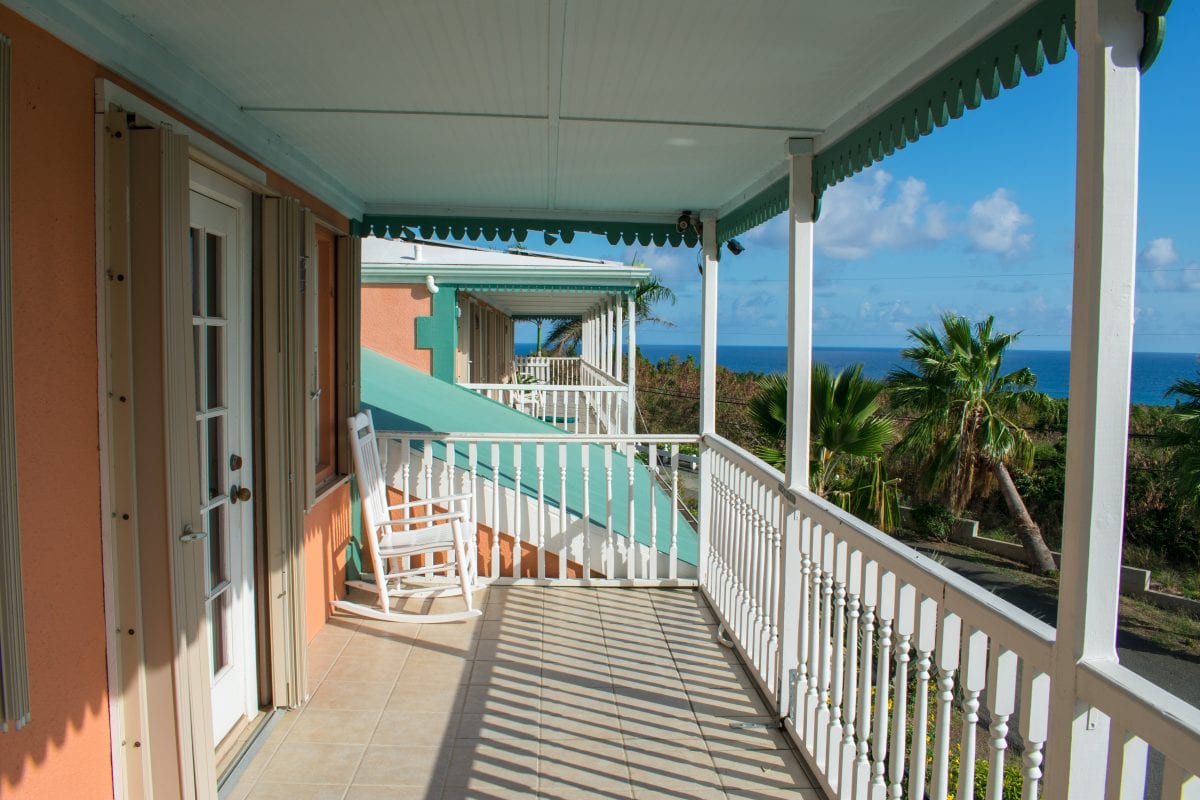 The structures that comprise Arawak Bay were designed by Jennifer's husband, Lionel, an architect by trade who previously served as the director of planning and construction at the Virgin Islands Housing Finance Authority.
We built Arawak Bay to have the character of houses in Frederiksted. Balconies, gingerbread style – it had to reflect what I like about St. Croix.
Authentic elements of the island extend beyond the architecture, of course. Guests enjoy a taste of the real St. Croix in this B&B's breakfast options, highlighted by traditional salt fish, Johnny cakes, and more. You can also opt for bacon and eggs (I hear they're excellent), but really, you didn't come all the way to St. Croix to eat the same thing you do at home, right?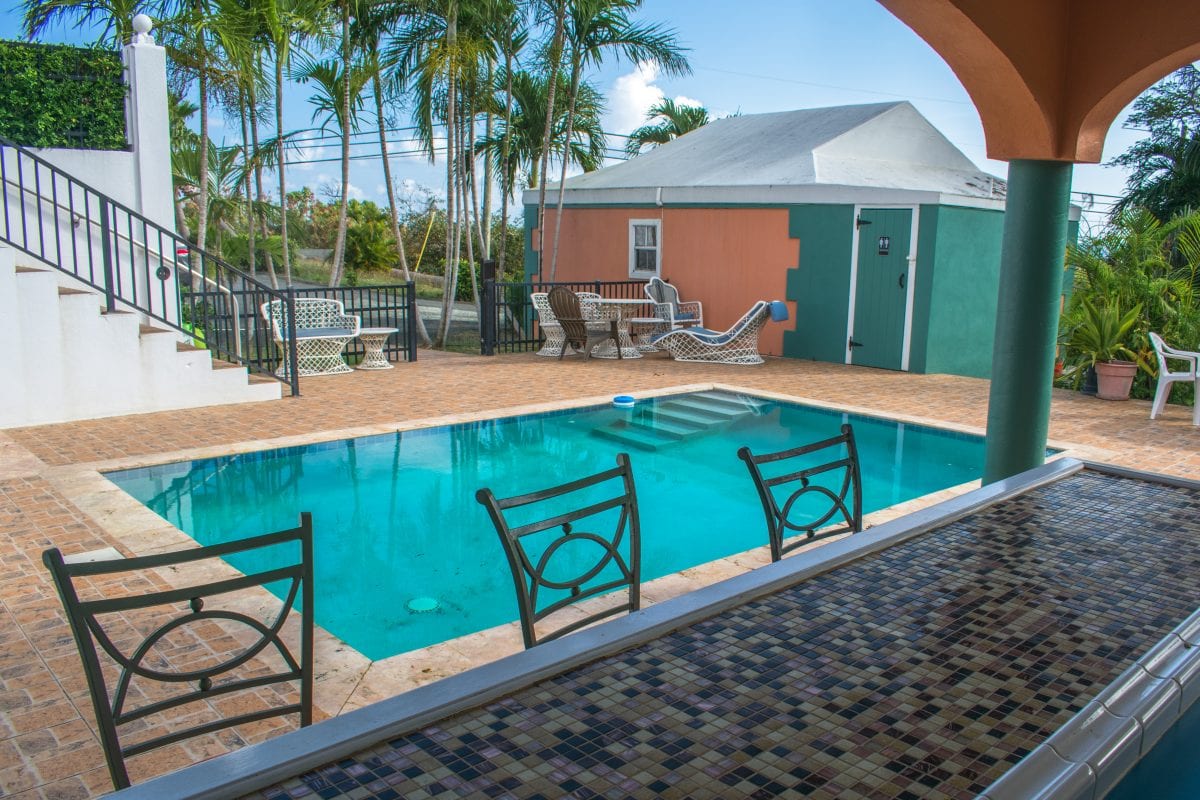 You also get a true sense of St. Croix island living from Jennifer herself. She's warm and welcoming like any great innkeeper anywhere, of course. The difference I found with Jennifer is the way she doted over me like a close aunt or older sister, repeatedly checking in on me to make sure I was okay, offering helpful suggestions on places to go/things to do, and giving me some playful grief when I didn't make it to breakfast. In other words…
Jennifer made me feel loved.
Isn't that what we all like most about returning home?
There are 15 rooms at Arawak Bay, each of them offering sweeping views of St. Croix's North Shore. All rooms are fully-carpeted, air-conditioned, and equipped with satellite TV.
My bed was among the most comfortable I've slept on in recent memory, and, in somewhat of a surprise, I wasn't disturbed at all by road noise. (Thanks, Lionel, for building such a sturdy, thick-walled hotel!)
In terms of nearby attractions, Salt River Marina is just a short walk away, making Arawak Bay an ideal choice for sailors in port seeking a few days on dry land.
History and nature buffs will also revel in Arawak Bay's location, just a few minutes drive from Columbus Landing and Salt River National Park, where you can catch this amazing new tour exploring Salt River with our friends at Big Beard's Adventure Tours.
There's no beach at Arawak Bay, but, again, the beach at Columbus Landing is literally right down the road. About a 10-15 minute drive west along supremely scenic North Shore Road takes you to simply sublime Cane Bay, one of our favorite beaches back home…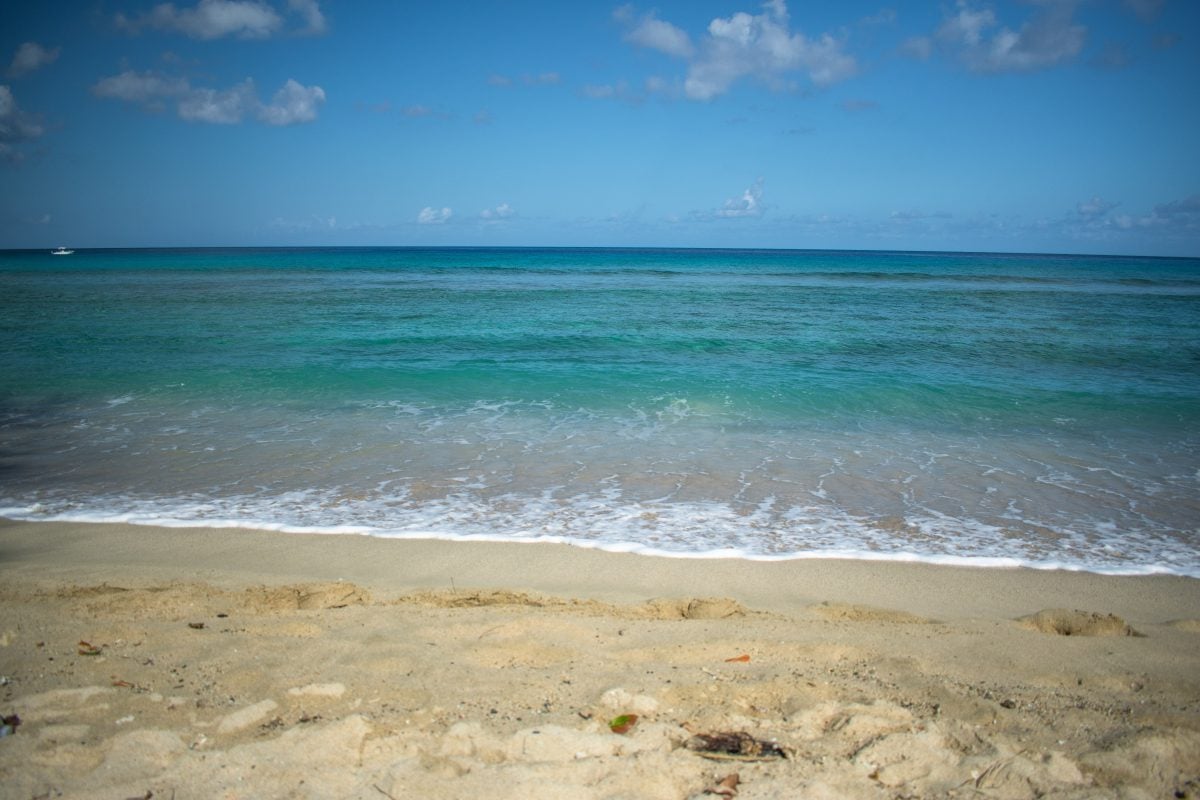 Rates start at under $200 per-night no matter the season, and include that amazing breakfast. For reservations and more information, please visit Arawak Bay online.
Related Posts