Salt River St. Croix: Soak in History with Big Beards' Newest Tour
For years, Big Beards on St. Croix has been known for ferrying guests to and from Buck Island straight out of downtown Christiansted. On our last visit home a couple weeks ago, though, I learned that the new torchbearer of Big Beard's legacy is finally fulfilling a dream the big man himself has had for years: easygoing tours of Salt River St. Croix Bay National Historical Park and Ecological Preserve.
It all started when Steve, a long-time Big Beards engineer and captain, took the reigns from the old Cap'n. It's one thing to work somewhere, it's another thing to run the place. Keen to make his own mark, Steve soon set about developing new ways to share the Big Beards experience.
It was then he remembered conversations he and Big Beard used to have about the allure of getting out on the waters of Salt River for a relaxing cruise.
Salt River St. Croix is a truly special place.
Here you can find some of the largest remaining mangrove forests in the Virgin Islands. There are also reefs and a submarine canyon over 500 feet deep. Visitors can expect to see mangrove cuckoos, great egrets, brown pelicans, night herons, green herons and more. Iguana's lounge in the mangrove branches. And fish frequently jump as they avoid unseen predators below.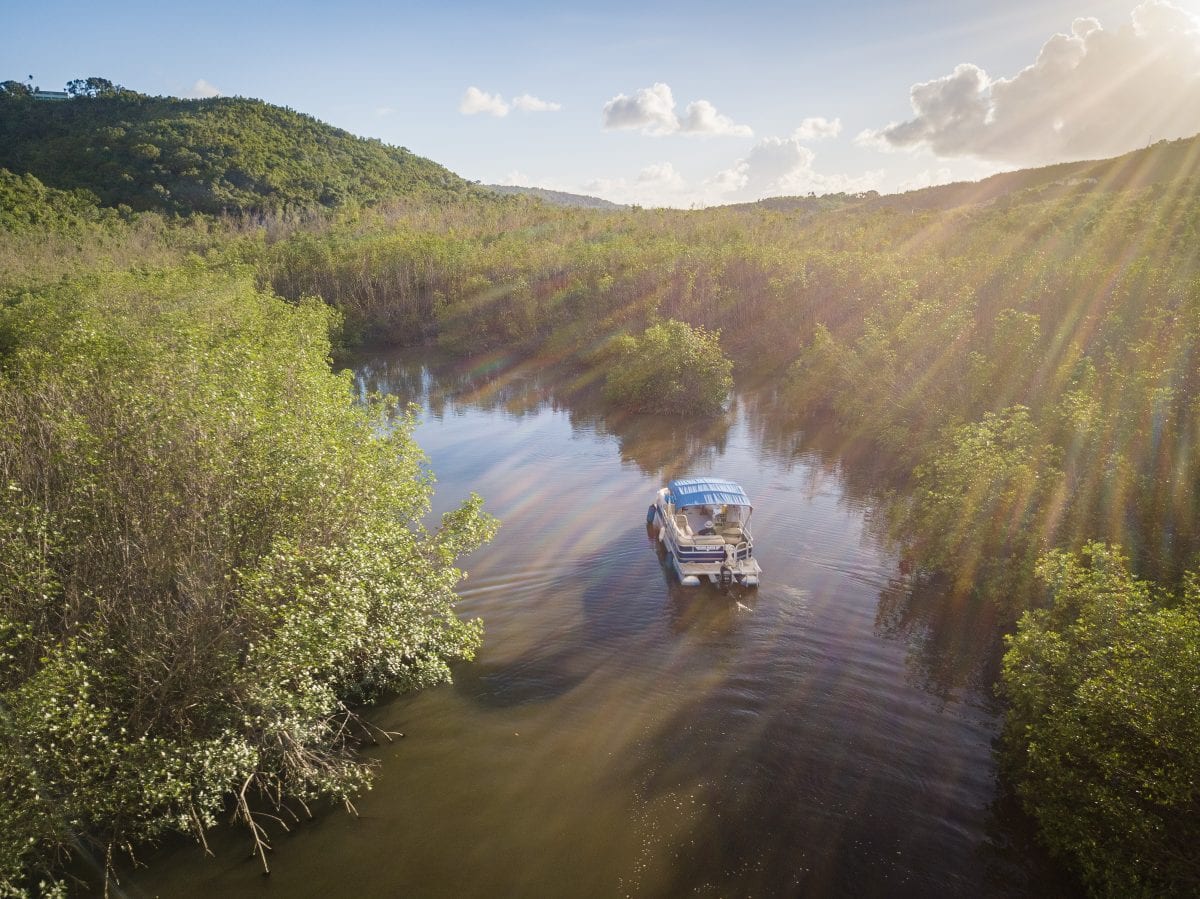 A rare bioluminescent bay filled with micro-organisms like dinoflagellates, comb-jellies, and fireworms that give off light when disturbed can even be found here, too.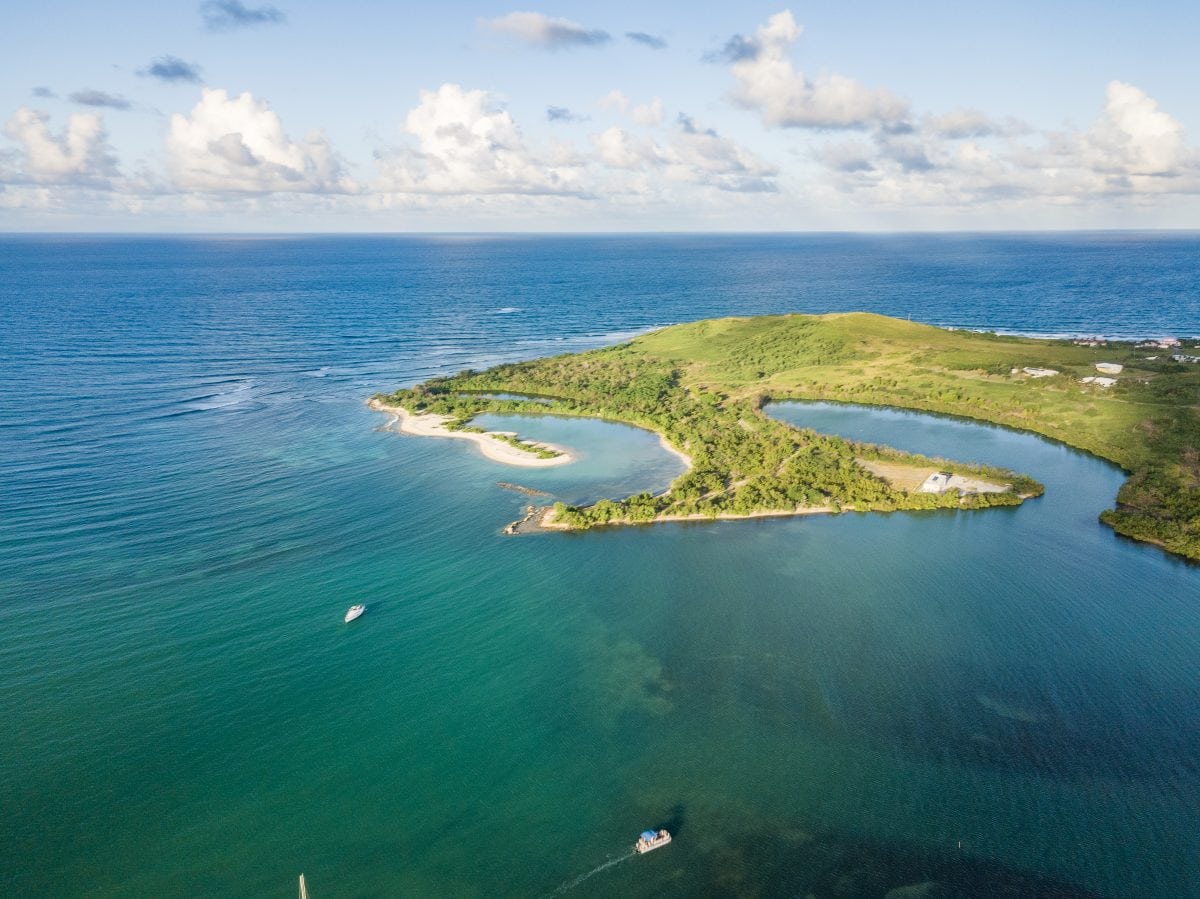 Besides the natural wonders, this area has also been the stage for many pivotal moments in St. Croix's history. Yes, there's Columbus Landing, the only known time he set foot on what is now the United States, but you already know how I feel about that guy…
Instead, you can learn about the South American Amerindians who migrated to St. Croix around 2,000 years ago – the distinct Igneri who were the first of three pottery-making people to live at Salt River Bay, the Taino who built ball courts at Salt River nearly 1,000 years ago, and the Kalinago who arrived around the 15th century and took part in the first documented armed resistance by natives against the arriving Europeans when they shot arrows at Columbus' men. (If you want to associate Columbus with Salt River, maybe that's a better association.)
The English partially built a fort here in 1641. The Dutch eventually finished it and it remains there today. The French were here and the Knights of Malta even had their main settlement here. (Right on top of the old Igneri, Taino, and Kalinago villages.)
There's tremendous history and diversity in Salt River's 945 acres and there's no better way to take it all in then by boat.
Steve and his team at Big Beards brought over a comfy pontoon boat from St. Thomas just to make this happen. So, we joined him to take in the experience for ourselves.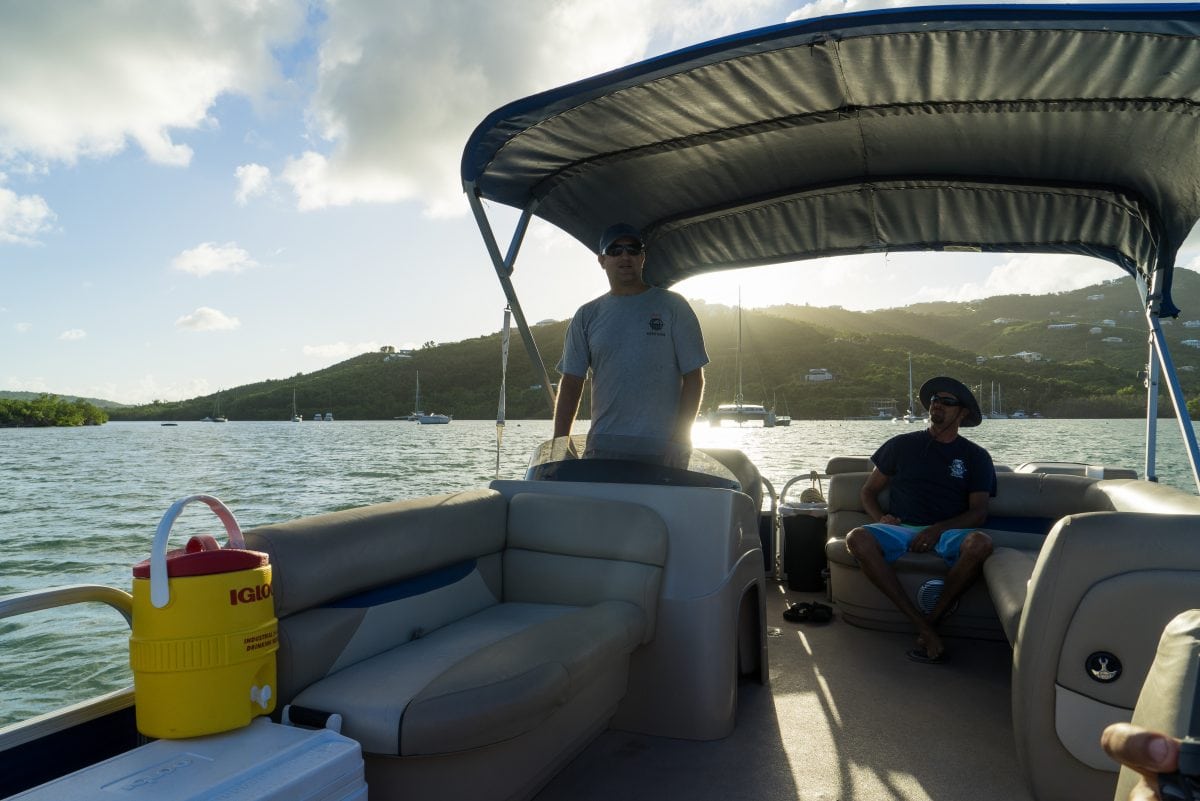 Try to imagine quietly puttering through these historic waters overflowing with life as the sun sinks low in the sky. Imagine the sunlight skittering across the water and hanging in the trees. Imagine a little ice tinkling in your glass of Cruzan Rum listening to all the stories of Salt River's rich history — all the while surrounded by it's vibrant natural wonders.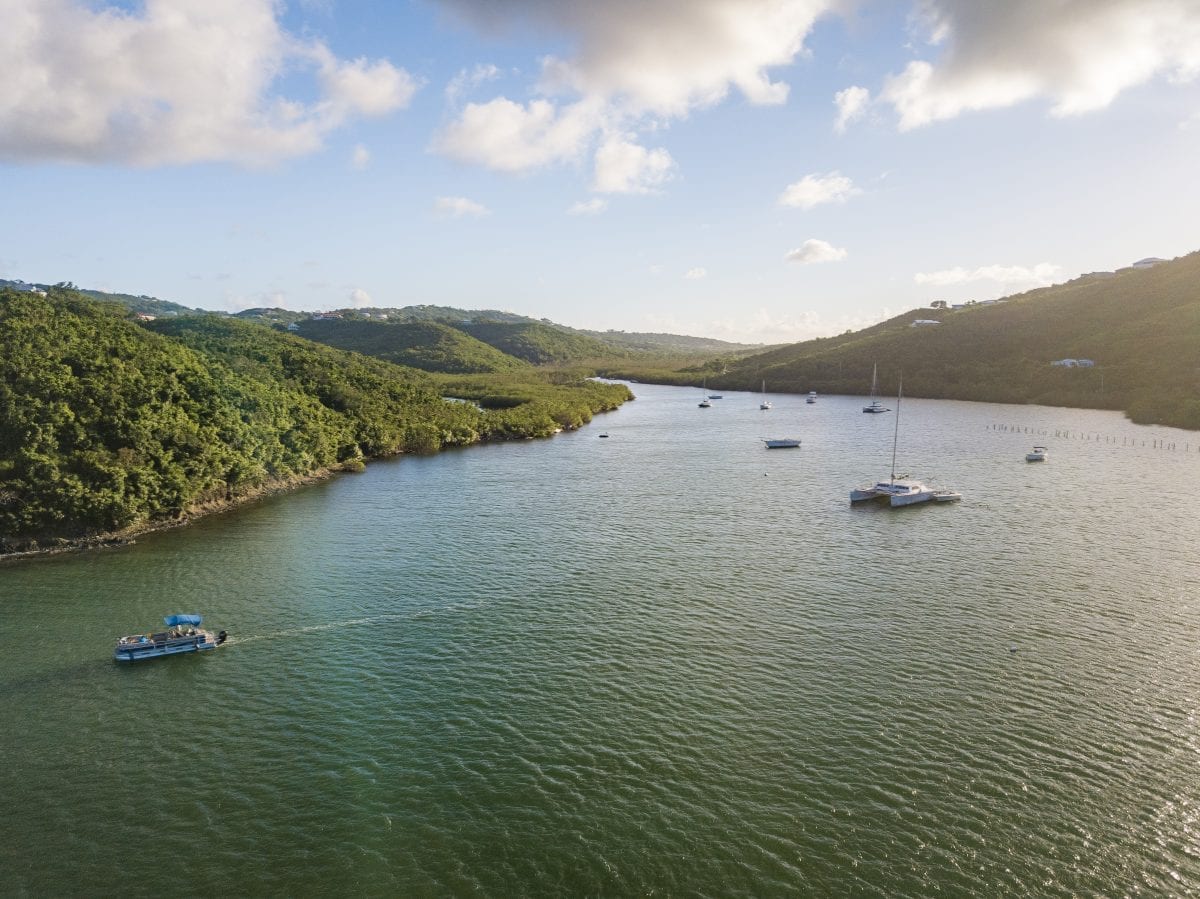 The tour costs just $35 for adults and while they do offer it multiple times a day, joining Steve and Big Beards for sundowners in Salt River is really the way to go.
I think they got it right when they wrote on their site:
Relax and enjoy one of St. Croix's hidden gems.
Head to Big Beards online to book your tour, today!
Related Posts