Cafe Fresco St. Croix, Where Fresh Is The Taste
One of my favorite things about the old, historic cities and towns of the Caribbean are the courtyards. Quiet and often quite hidden enclaves of charm, these urban oases offer a respite from the heat and busy streets. You can usually find funky cafes tucked away in these special spots. Among the best of these is Cafe Fresco St. Croix.
Just look at the image above. The charming setting alone is enough to draw you in. Cafe Fresco is nestled in the heart of The Pentheny Building in downtown Christiansted. There's a lot of history to savor here.
Pentheny Building History
The building is named for a certain Captain Pentheny. He acquired the structure in 1878 and used it as his private residence. The story of what became Pentheny's namesake building, though, actually dates back to 1813. The Napoleonic Wars were raging then. As St. Croix was under British rule, it's somewhat remarkable that such a notable and enduring structure could've been completed at that time.
(Editor's note: Captain Pentheny managed a fleet of ships from his residence by having them report to him via carrier pigeon. That, however, is a story for another day.)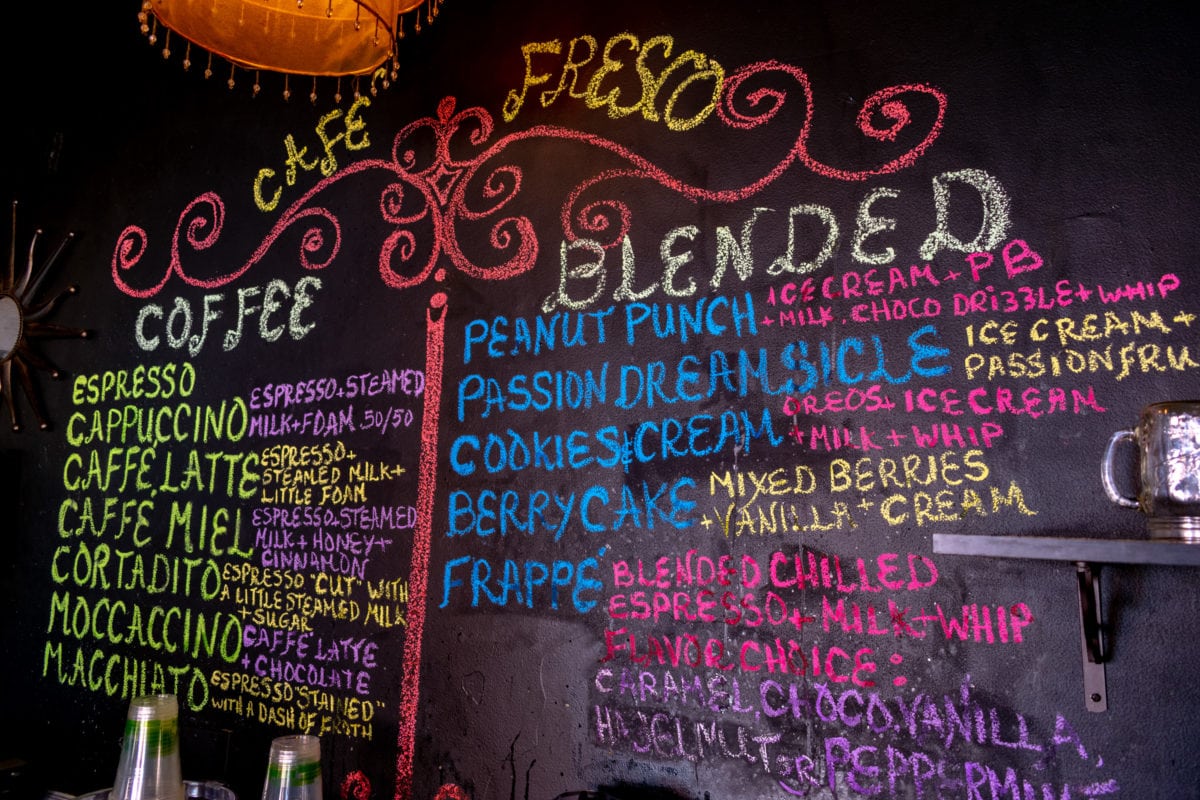 In later years, The Pentheny Building was converted into a hotel. During the 1960s it became what it is today: a mixed use collection of office suites, eateries, and retail space.
Much of the old 19th century charm remains, though, which makes dining at Cafe Fresco extra special.
The Jilly-D Years
Confession: I harbor a serious bias toward Cafe Fresco St. Croix. One of my greatest high school friends, Jill Dedinsky, owned the place from 2004 to 2011. Cafe Fresco had been around previously, but it was really the Jilly-D years that put Cafe Fresco on the map for me.
I just wanted to serve fresh, delicious food.
Sounds simple, right? Back when Jill took the reins at Cafe Fresco, though, there weren't many places in St. Croix where you could find fine coffee, blended smoothies, gourmet sandwiches, fresh salads, and other made to order healthy eats all under one roof.
(Note: You can find the recipe for Jill's Funky Chicken Salad, a favorite from her Cafe Fresco days, in The St. Croix Food & Wine Experience Cookbook.)
If people came in initially for the good for you food and drinks, they returned often for the welcoming atmosphere Jill created.
It was a gathering spot for everyone! We had Mr. Gutierrez who would sit down and just eat whatever we thought he would love that day. The businessmen and women who had to be in and out – everyone had a place at Fresco! As for menu I just did things that I really loved and could stand behind… I just wanted people to like my food and, more importantly, feel welcome at Fresco!
Cafe Fresco St. Croix Love
By all accounts, the current owners of Cafe Fresco St. Croix feel much as Jill did. A good bit has has changed about the place, of course, but the welcoming atmosphere, healthy eats, treats, and great coffee all remain the same.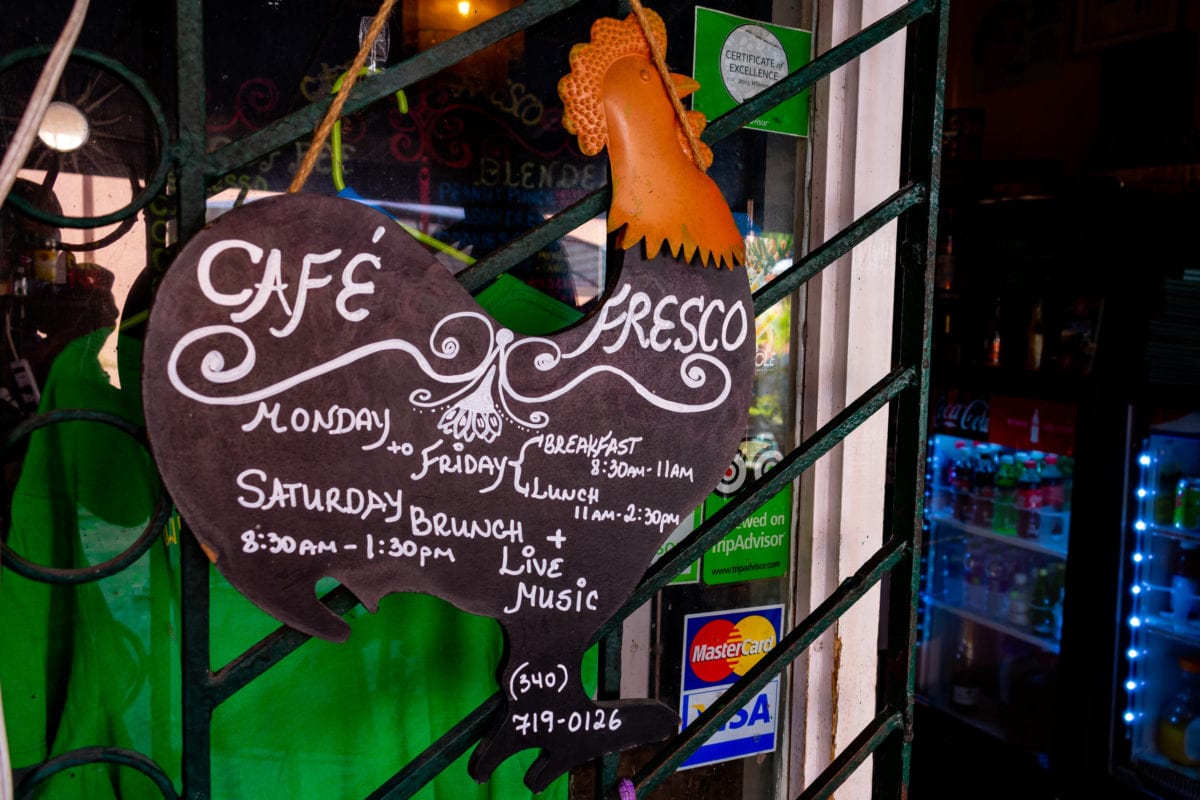 Tip: If you stop in here and see Passion Dreamsicle scribbled on the chalkboard inside, GET IT! I nearly died over how amazing this thing tasted during my last visit to Cafe Fresco back in January.
For more on Cafe Fresco St. Croix, including their full breakfast and lunch menus, be sure visit them online.
Related Posts