ib designs, Home of St. Croix Jewelry That Just Feels Good
The West Indies has long been synonymous with style. It's an aesthetic that extends beyond mere beauty. Beyond the vibrancy of our natural surrounds and the many varied global cultures that have coalesced in our islands over the centuries. Indeed, to me, there's an attitude ingrained in Caribbean style that supersedes everything else. It's an attitude rooted in love and respect. Love and respect for each other, for Mother Nature, our history, our unique way of life. Among the surprising cadre of jewelers on Saint Croix, nobody embodies true West Indian style, quite like ib designs.
Feel Good Inside and Out
Tucked inside the smallest storefront in Christiansted (if not the whole world), ib designs specializes in "Feel Good Jewelry." The notion dates back to a long-ago customer, who remarked that ib's jewelry felt good against her skin.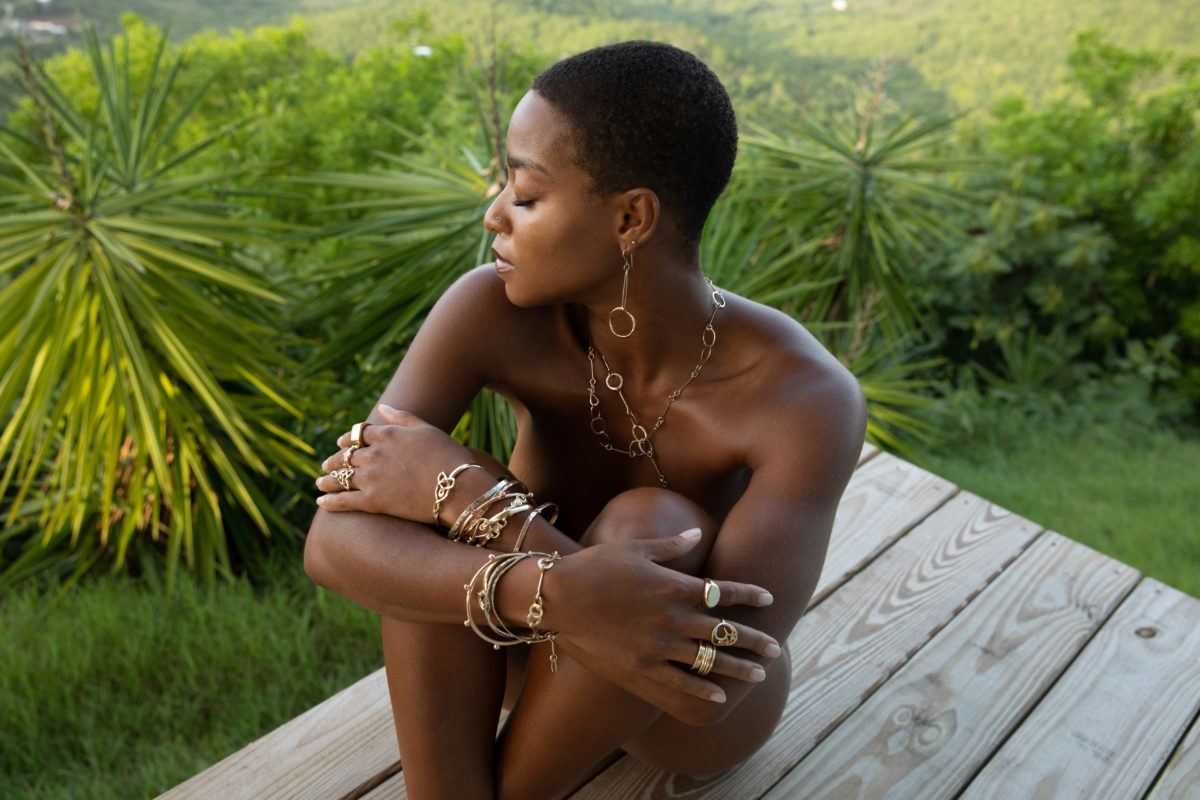 The good feelings ascribed to ib jewelry, though, are more than skin deep. Their wide array of handmade necklaces, rings, bracelets, pendants, earrings, and more also help you feel good overall.
Each piece espouses conscious, holistic themes. Gratitude, harmony, karma, strength, peace, compassion.
They also very much reflect the true spirit of St. Croix and the broader West Indies.
The Soul of Caribbean in Jewelry
Caribbean history, cultural heritage, and distinct ties to Africa are all reflected in ib jewelry.
Chaney, one-of-a-kind art jewelry pieces made from centuries-old shards of colonial-era fine china, echoes St. Croix's history. So too does the West Indian Bangle, a top-seller at ib.
Designs featured in the Petroglyph Collection are based on actual ancient Taino carvings found in our islands.
Umoja and Pamoja, Swahili words meaning unity and oneness, respectfully, inspire additional ib collections. Each provide stylish ways to celebrate Afro-Caribbean cultural connections and pride.
In all, ib designs offers 35 different inspired collections for shoppers to choose from. The man inspired to create them all: Whealan Massicott.
Beautiful People Making Beautiful Jewelry
Originally from Dominica, Whealan is the driving creative force behind everything at ib designs. He's also the inspiration for the company's name. The letters "ib" stand for "island boy," a nickname that many of us West Indian guys wear proudly.
A fixture of the STX reggae scene long before he started designing fine jewelry, Whealan now channels irie vibes into his fine jewelry. His partner in the jewelry business and in life, Kris Massicott, provides additional inspiration. She also runs the store and provides personal styling services.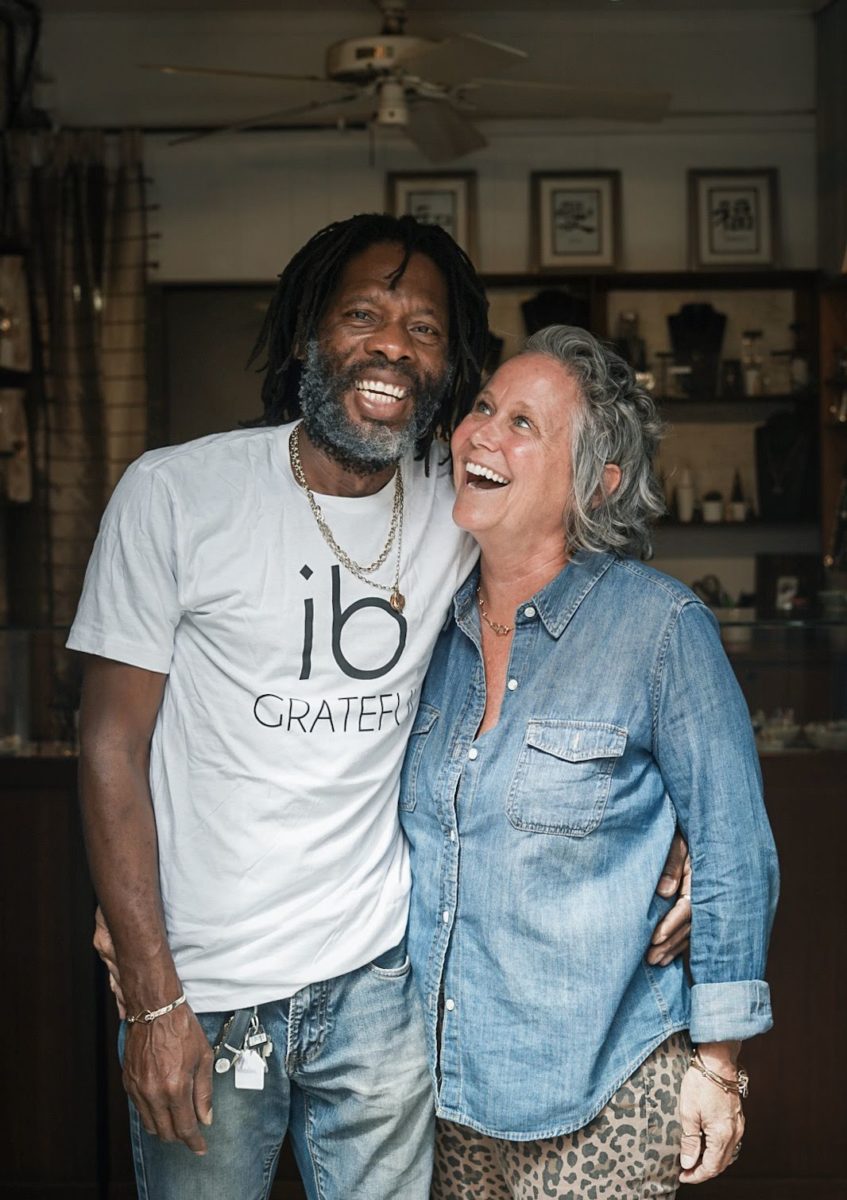 Husband and wife for nearly 30 years, Whealan and Kris are two of the most beautiful people, both inside and out, that you'll ever meet. Their love for each other, Saint Croix, nature's gifts, and their customers really shines through in everything they produce and sell. For me, no trip home to Saint Croix is complete without stopping in to ib to see them.
How to Buy ib designs Jewelry Online
You don't, however, need to be in St. Croix to shop at ib designs. ib's online store features the company's full inventory of unique, handcrafted treasures.
Check it out today, and be sure to tell Kris and Whealan that their friends at Uncommon Caribbean say hello.
*Lead photo credit: Sharimar Cruz (@Sycroix)
Related Posts