St. Croix St. Patrick's Day Parade – World's Sexiest
That's not how I remember it.
The words were my Dad's, but they might as well have been mine. We were catching up by phone just after I'd returned from my first trip home to St. Croix for the annual St. Patrick's Day Parade in almost 30 years.
It's like Carnival now!
Dad should know, and not just because he's a Trini/Carnival expert. He was there at the beginning, having arrived in St. Croix from Trinidad in 1967, just two years prior to the very first edition of the Crucian St. Paddy's Parade. Back then the festivities bore much more the appearance of a small town USA community parade.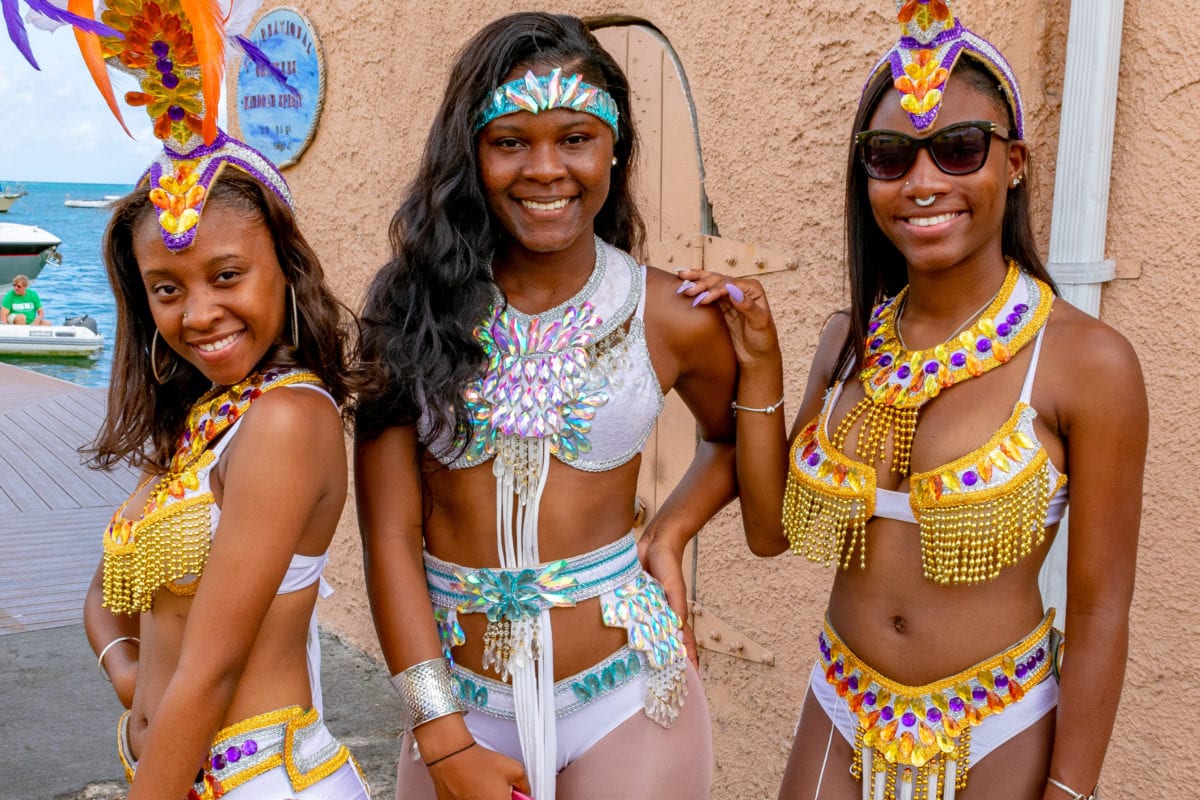 Classic cars ambled slowly down the street. Small troops of school kids alternated between parading and executing cute choreographed dance routines. Beauty queens rode atop small floats, often tossing candy to the crowds.
The parade always started late and ended early, providing a nice bit of mostly wholesome fun celebrating civic pride.
That was then.
This is the St. Croix St. Patrick's Day Parade of now…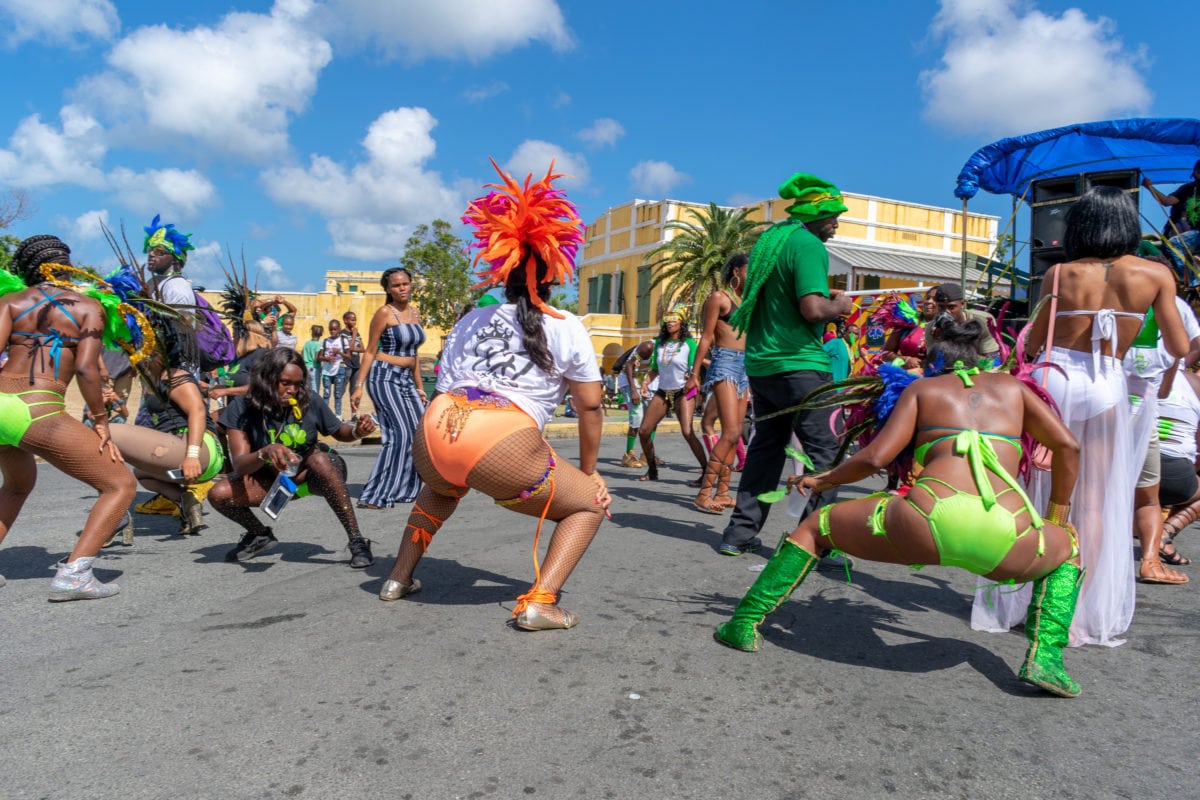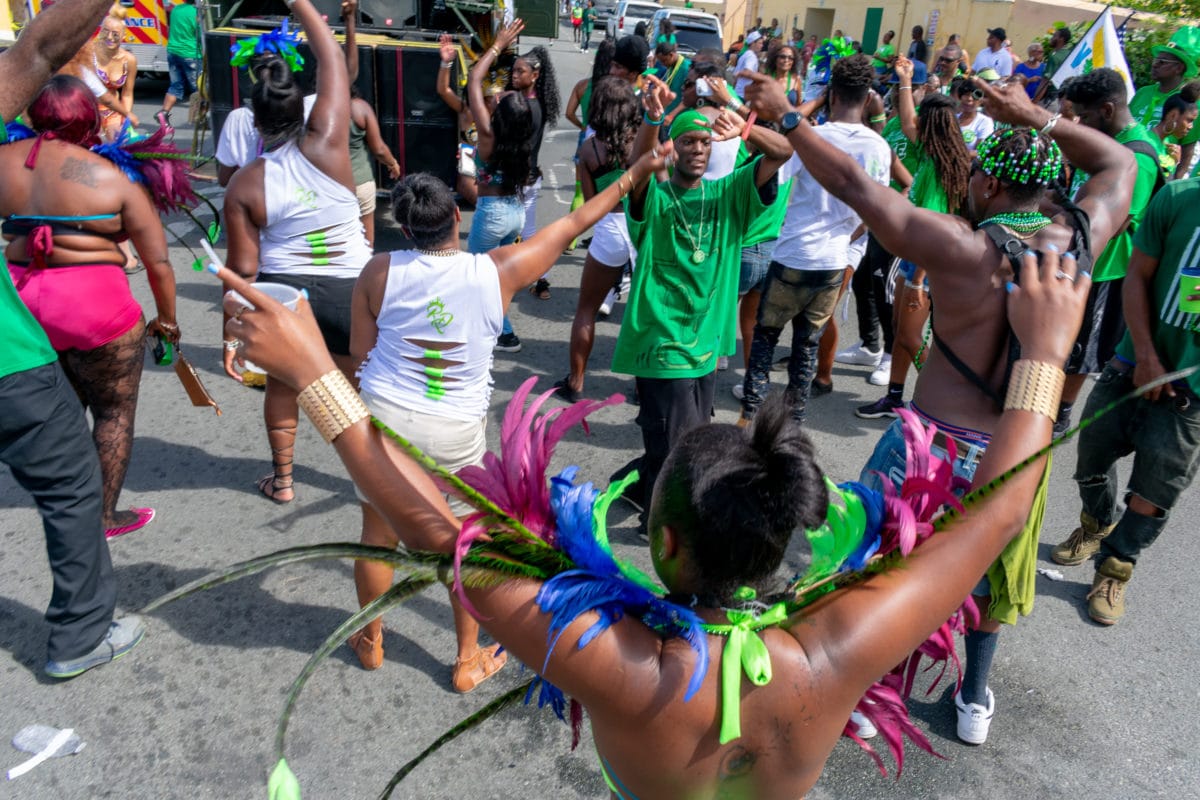 I mean, it's not all wurkin' up, daggerin', and other assorted durty business. You still have the parade of cars. School kids also continue to please parade-goers.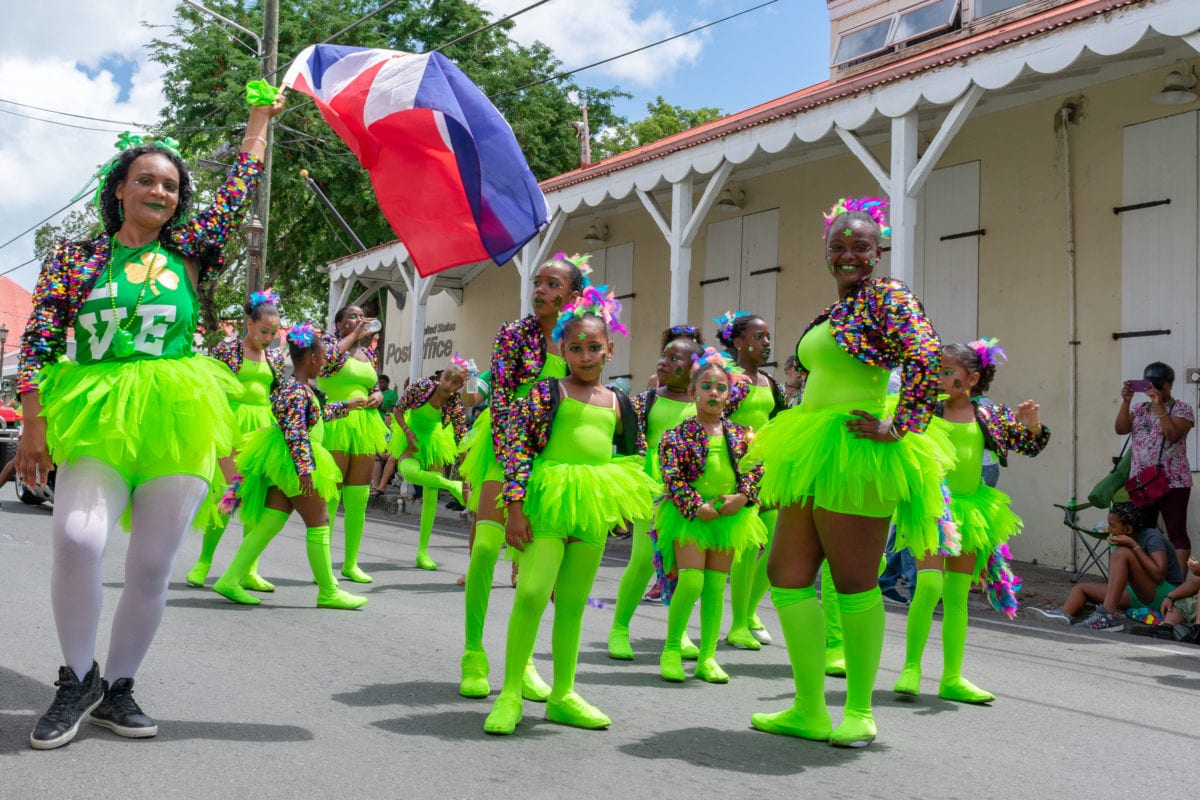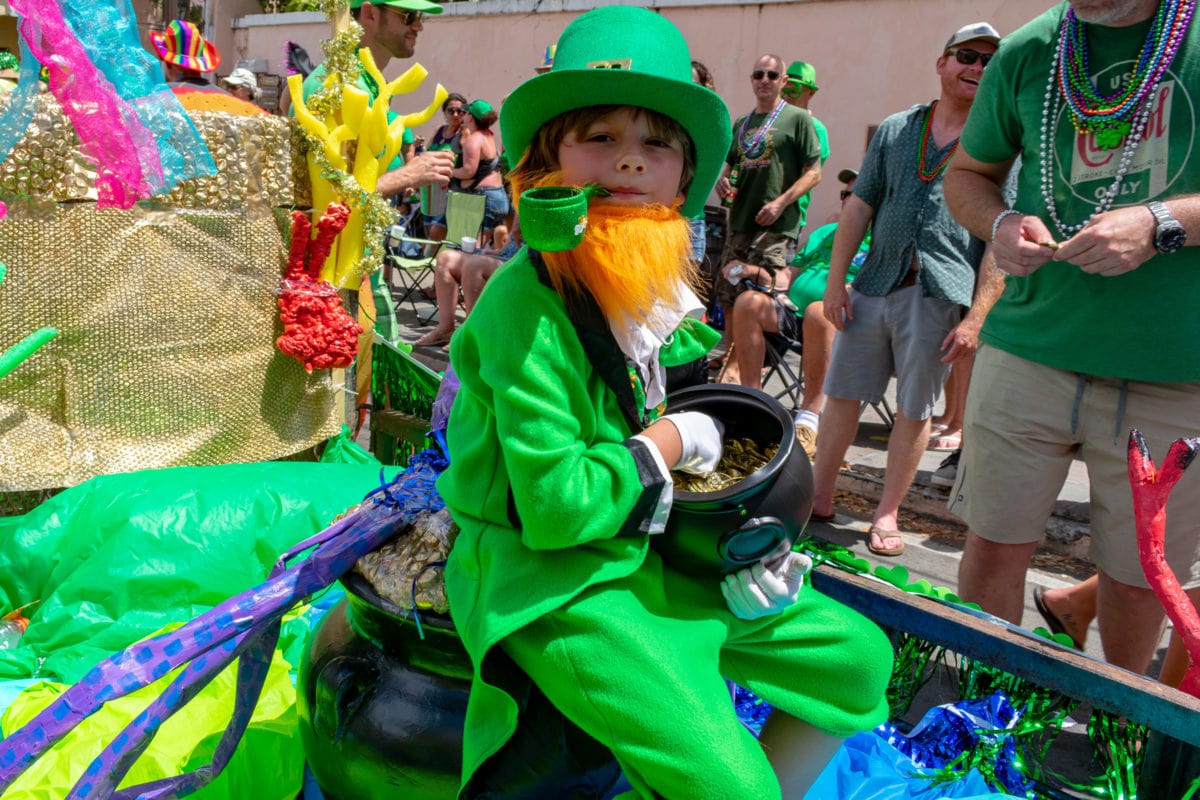 The parade got started just after 10am last year. By noon, just about all of the cutie-cutie kids stuff was over.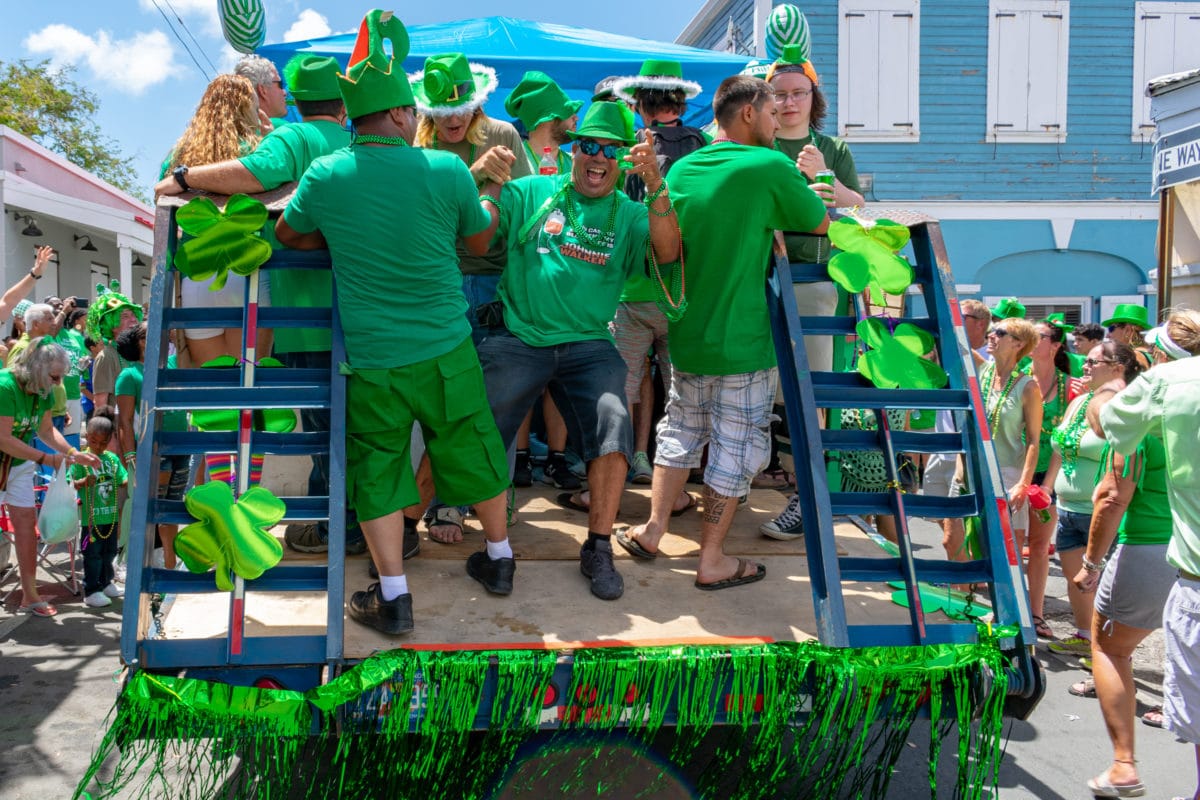 It was all bacchanal from that point on…
Bits of traditional St. Paddy's green mixed with West Indian Carnival flair everywhere…
And more sexy wurking up, of course.
In the end, though, the same spirit of community-building and civic pride from the old days shone through. You could see it in the smiles of just about everyone enjoying the fete…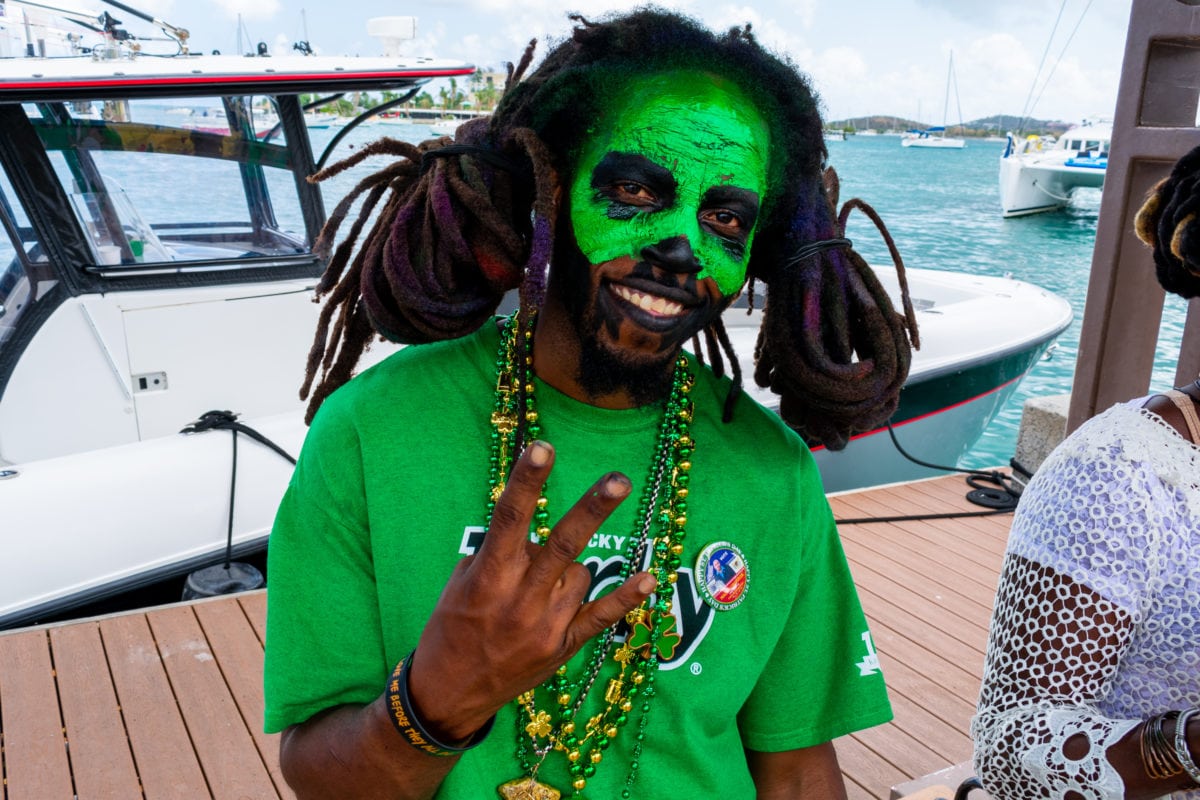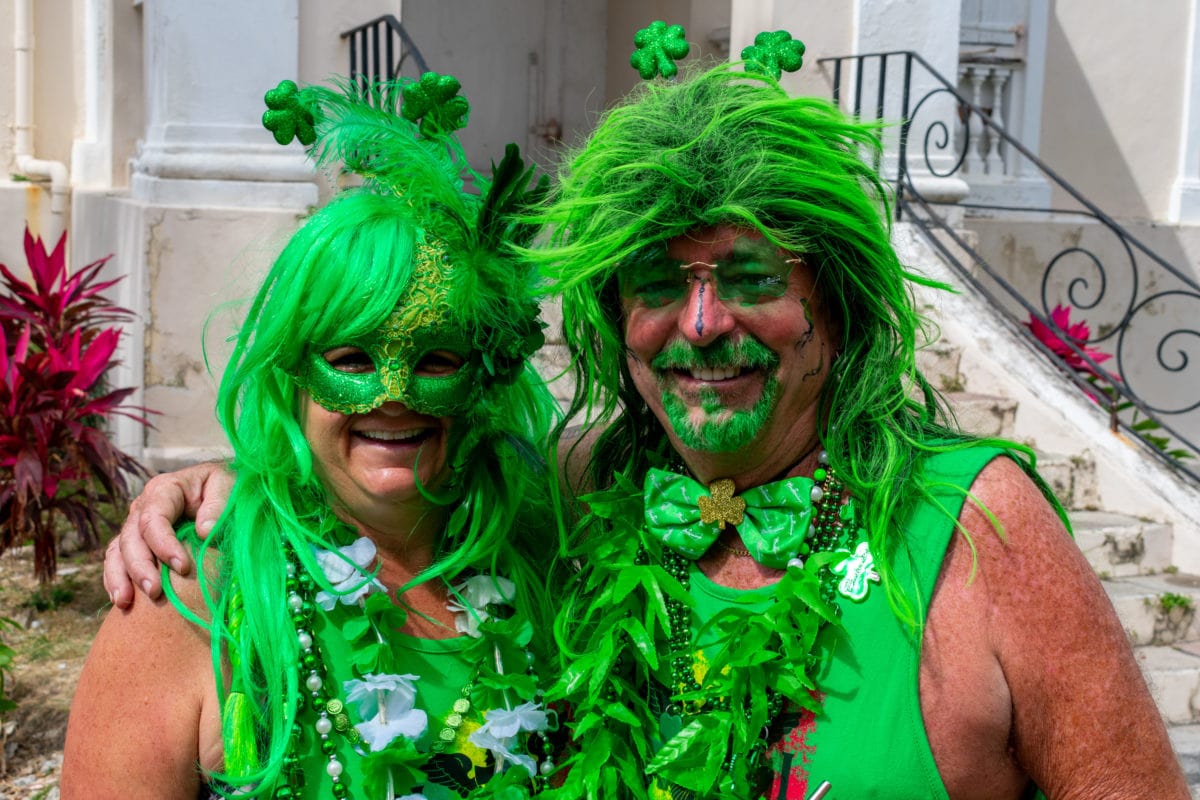 …even if some of those smiles were a little sexier than one might expect from a St. Paddy's Day Parade.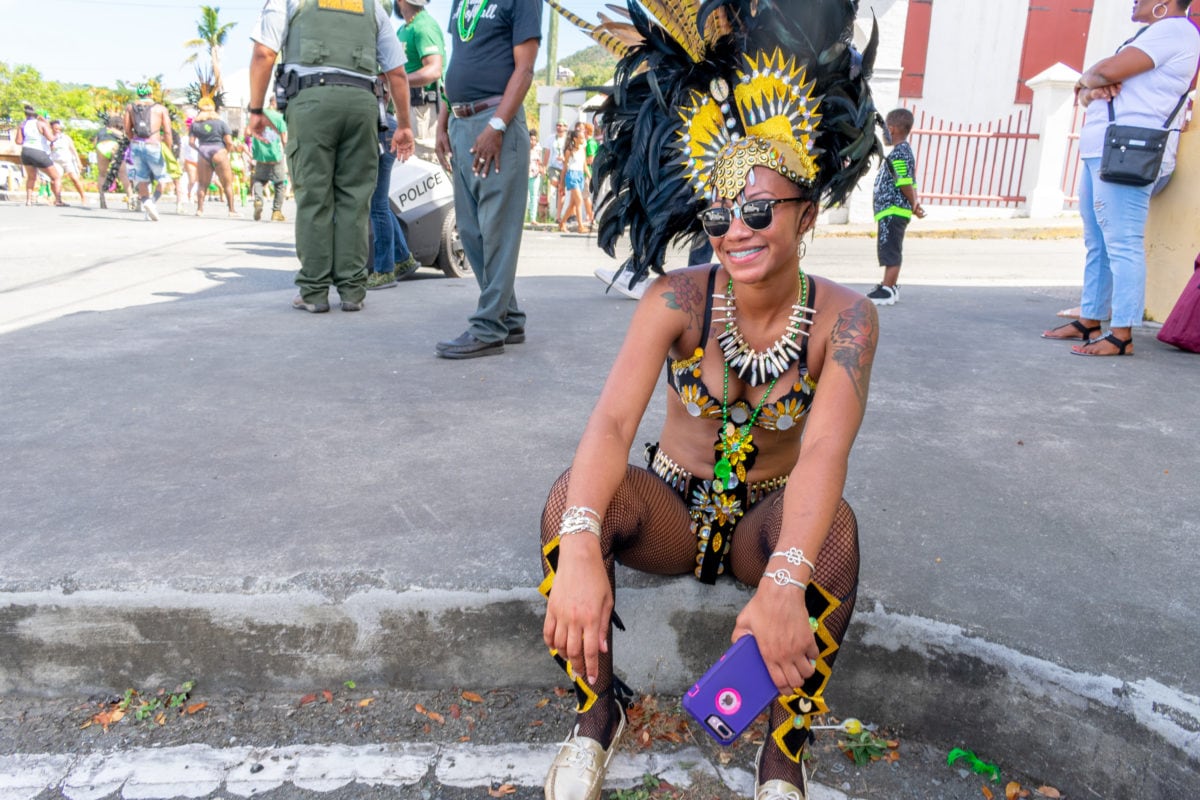 The world's sexiest St. Patrick's Day Parade takes place on the Saturday closest to March 17th. For up-to-date info on scheduling and all other things parade-related, be sure to visit the St. Croix St. Patrick's Day Parade website or like them on Facebook.
Related Posts