Belle Mont Farm – The What and Why of Sustainable Luxury
I woke early the first morning.
The 14-foot tall glass doors at the end of the bed were wide open.
Still wrapped in crisp white linens, I stared out. Belle Mont Farm on Kittitian Hill stretched out magnificently below me. In the foreground, the tops of steeped cottages peeked out of lush green. Beyond, Irie Fields, the 18-hole golf course, drained down the hill. On its fringes were rolling fields with small houses sprinkled around the edges. From there, a silver sea lay between St. Kitts and the seductive silhouette of St. Eustatius.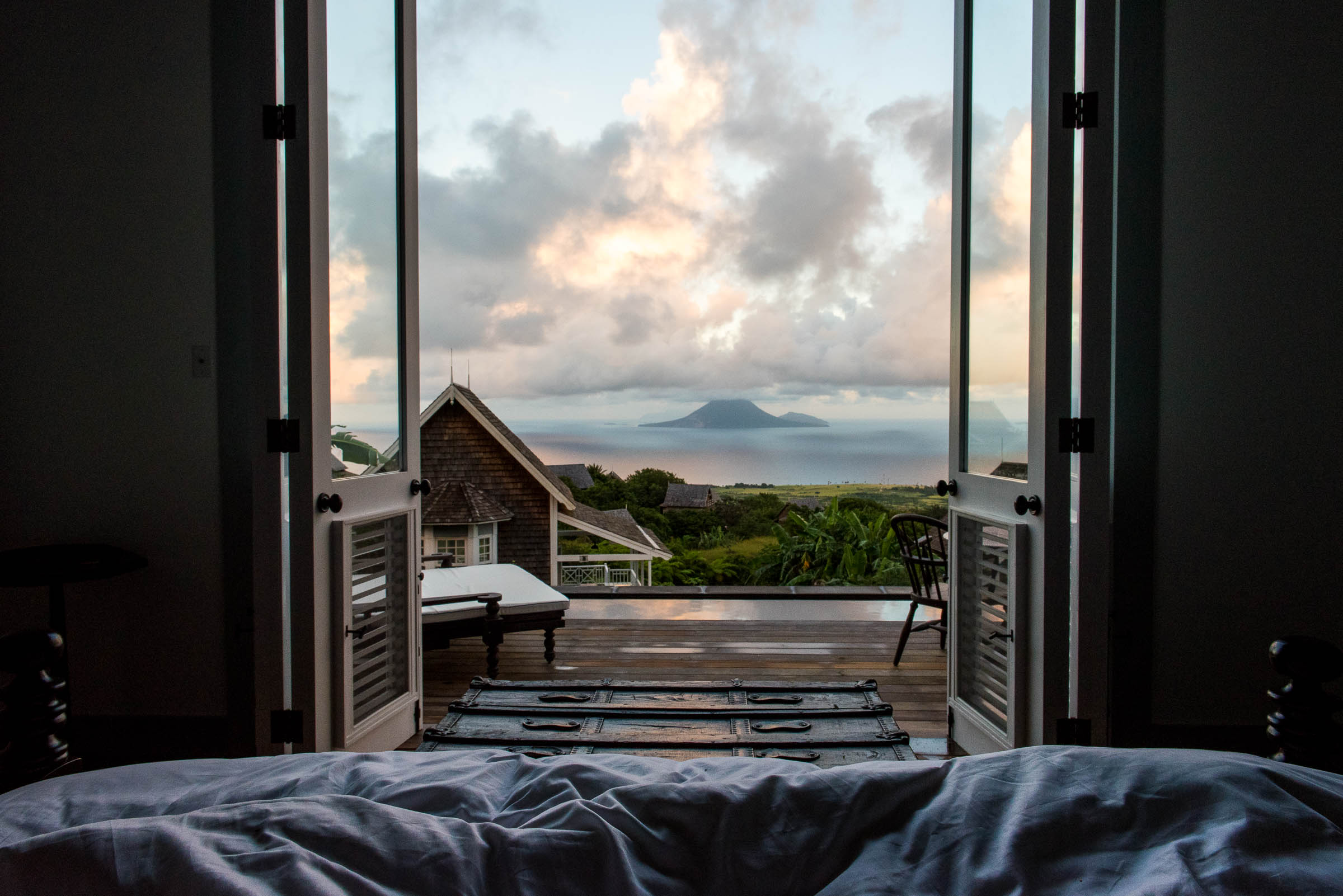 I breathed.
I could smell the night's drizzle lingering in the air. Morning birds were singing unseen off to the side. The sun was reflecting off clouds in the distance.
I snuggled deeper into one of the most luxuriant mattresses I've ever had the privilege of spending the night with… And just watched.
An organic farm with guesthouses.
At its heart, Belle Mont Farm on Kittitian Hill is focused on sustainability. Luckily for me (and you!), that translates into one of the most awe-inspiring stays found anywhere in the Caribbean.
In an age where throwing around words like eco, green, organic, natural, and farm-to-table usually take precedence over truly delivering, Belle Mont Farm takes a different approach built on four pillars you experience at every turn.
Culture is an integral part of the vision. You see it in the art selections, the way many pieces of information are spoken rather than written down (in line with our Caribbean spoken word heritage), and of course, in the authentic flavors found on the menus. A beautiful dessert of starfruit, mango, and melons? Yes, please!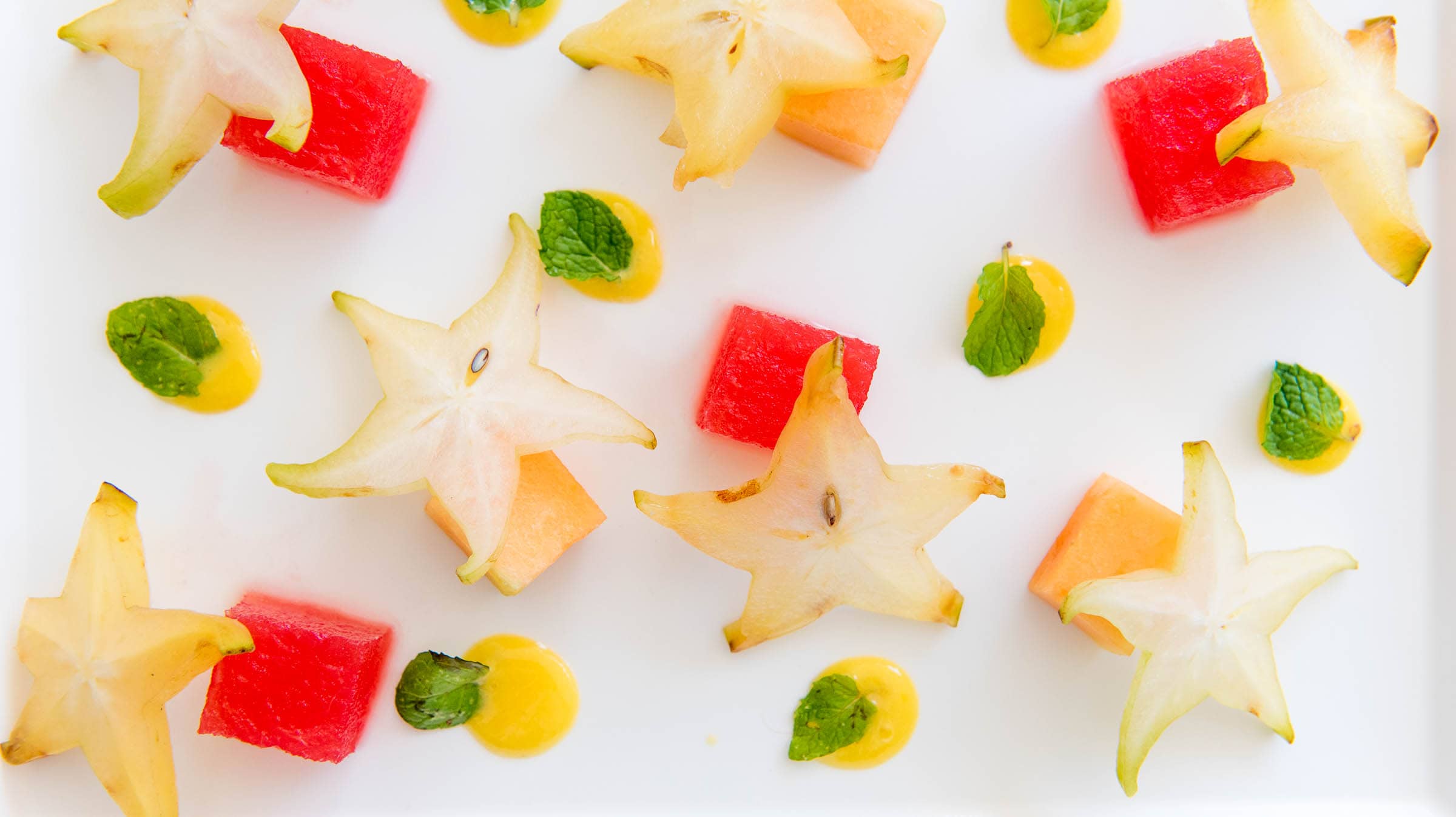 A focus on community means you're never wrapped in an artificial bubble. Here visits to farmers' markets and (more importantly for me) local rum shops are encouraged.
Fairtrade principles drive their commitment to the local economy—making a difference for everyday people across the island. Unskilled workers learn trades. Skilled workers become business owners. And local businesses, from farmers to hospitality entrepreneurs, get new opportunities to grow.
Finally, the word "farm" in the name Belle Mont Farm isn't there just for show. The property is set among 400 acres of organic farmland and lush forests at the foothills of Mount Liamuiga.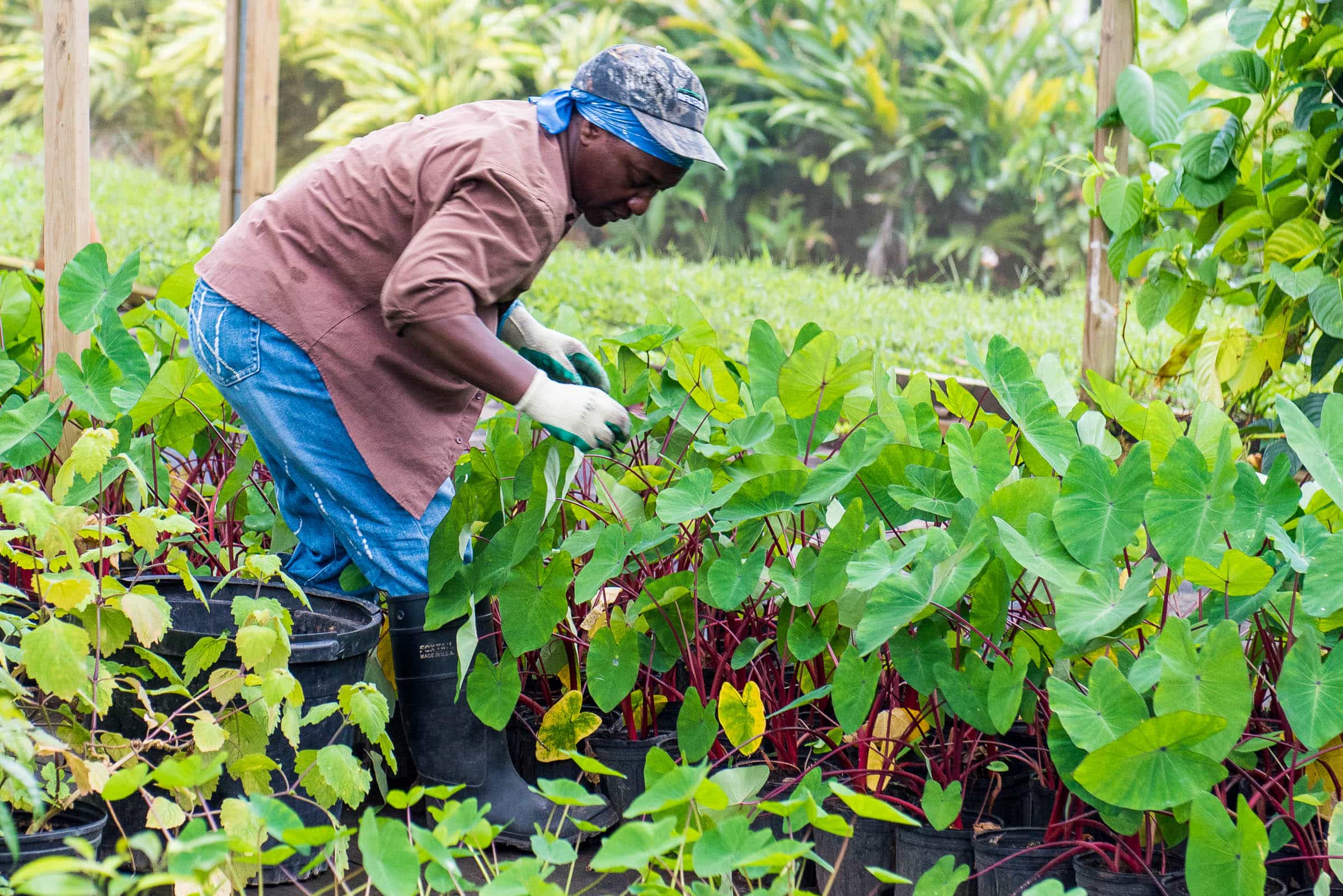 And this isn't some unseen force either, the entire property is actually a farm. Bananas, mangos, ginger, topi tambo (kinda like a small new potato), pineapples, lemongrass, papaya, sugar cane, pigeon peas, green figs, plums, citrus, melons, and on and on are planted between cottages, around pools, along paths, and at the unique "Potting Shed"—the gateway to all the luxury on offer further up the hill. Even the golf course, usually an environmental wasteland of pesticides, is a fully organic, productive part of the farm.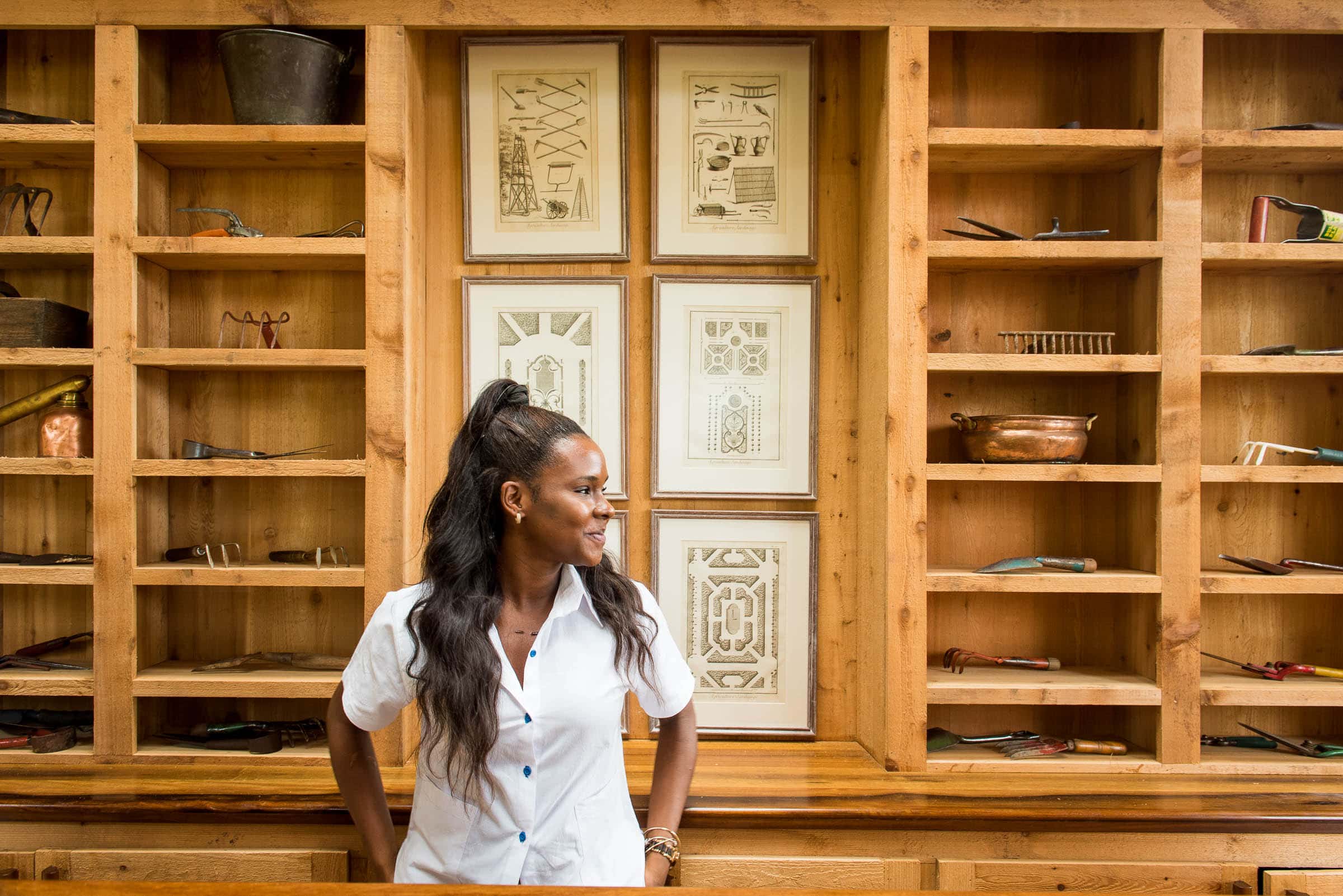 But unlike any farm I've ever heard of, this one is painstakingly architected to be both prolific and aesthetically pleasing. Broad-leafed banana plants wrap outdoor bathrooms in seclusion. Sugar cane stands tall, creating green walls between cottages. Prickly pineapple plants add low accents to entryways. Everywhere you go, lush green surrounds you in tropical beauty that belies its practicality.
Intimate luxury.
Blissfully laying in bed, soaking up my view from the hill, an hour passed.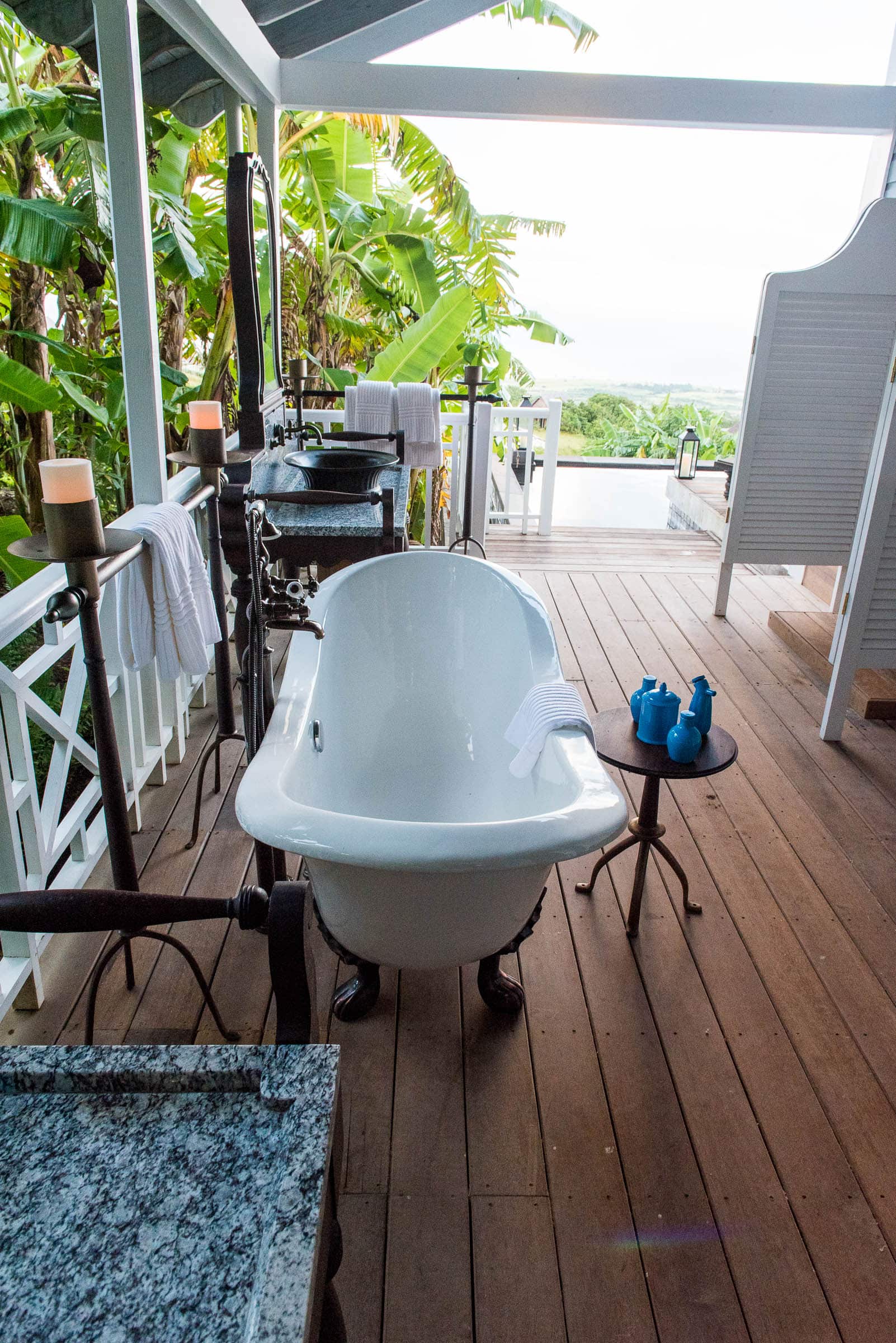 My cottage was blessed with a wrap around veranda. On one side was a long comfy sitting area, the side facing the view sported a private pool, and the side sheltered beneath fruit bearing banana trees was my al fresco bathroom—complete with open air rainwater shower, his and hers vanities, and an inviting freestanding clawfoot bathtub.
On top of that, my room was stocked with a selection of lovingly curated organic wines, plus I could expect daily deliveries of fresh fruit crates.
There was even a projector hidden in the wall, and a huge screen that descended from another hiding place for transforming my cottage into a private cinema with the bed as the "best seat in the house"… Special, but no movie could hold a candle to what I was already witnessing unfolding outside. A rainbow had now appeared filling my view as it arched majestically over Statia.
It was 8am in the morning and I thought my day couldn't possibly get any better…
Just the beginning.
Delivered by three lovely ladies I received homemade local jams, still warm bread, a blend of fresh squeezed juices, fresh carambola, pineapple, melon, plus an incredible frittata with fresh spinach, onions, eggplant, pumpkin, and basil topped with goat cheese.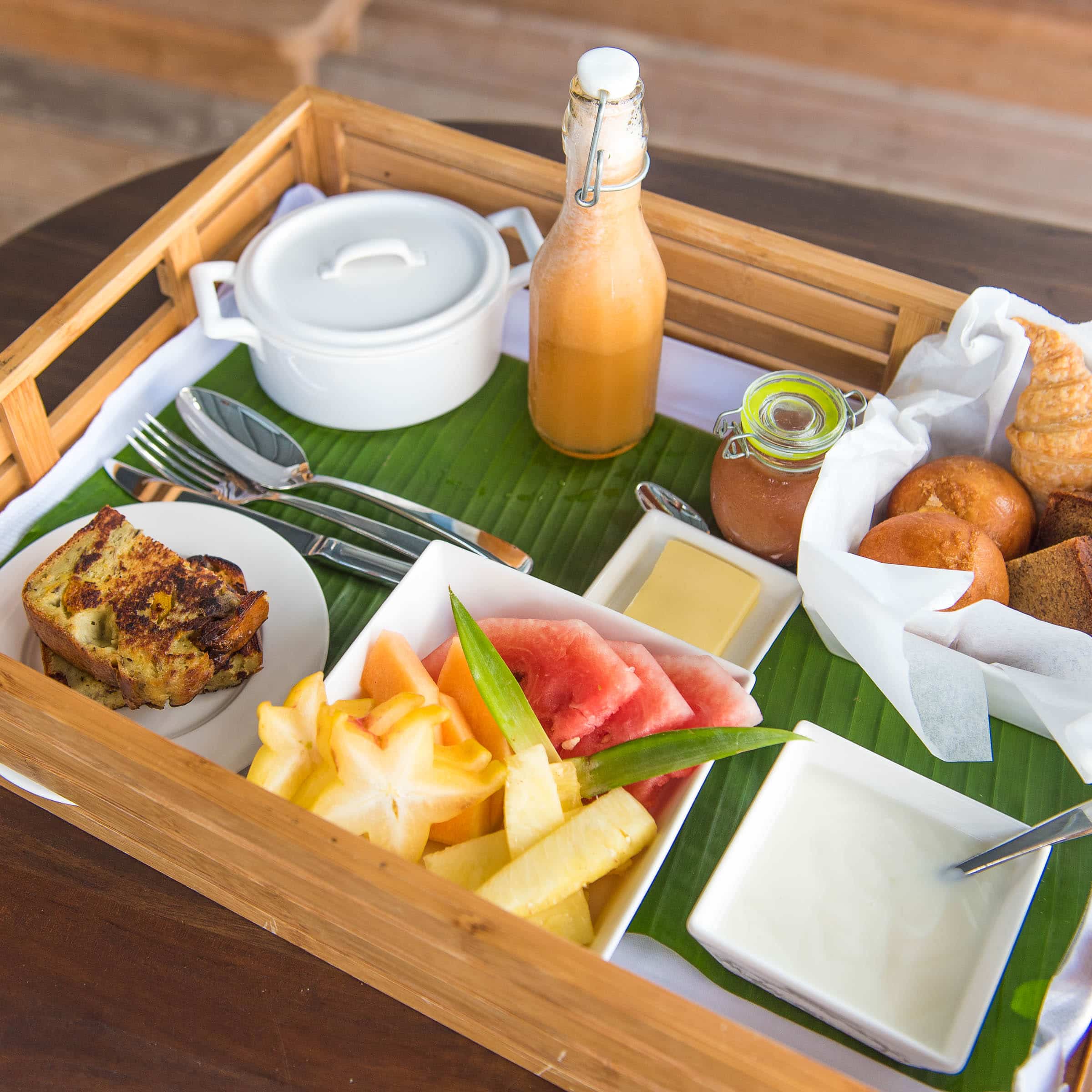 Days are like that at Belle Mont Farm.
Whether you've just arrived and are taking in the view from the lookout…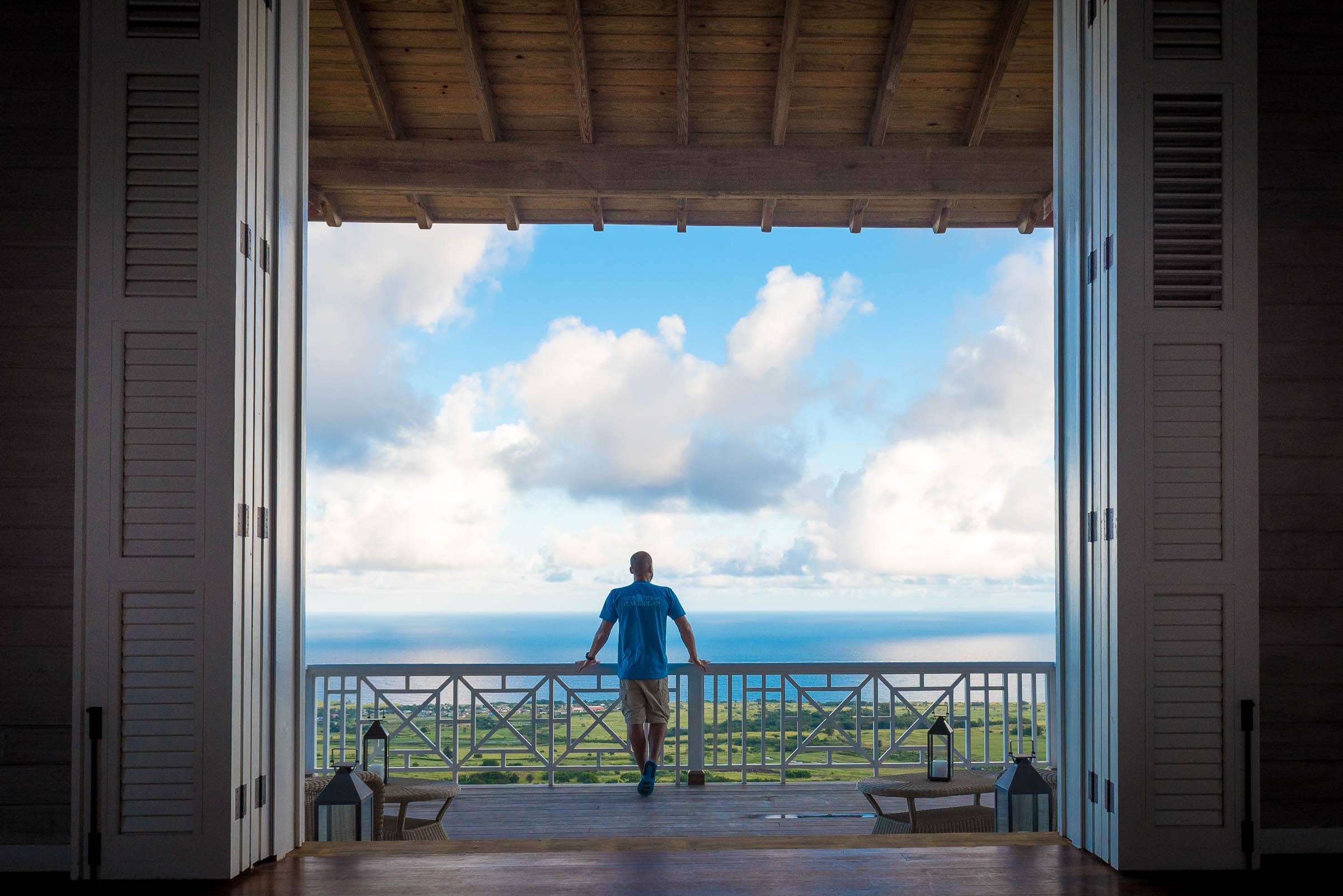 Or lounging around their unique mountain pool…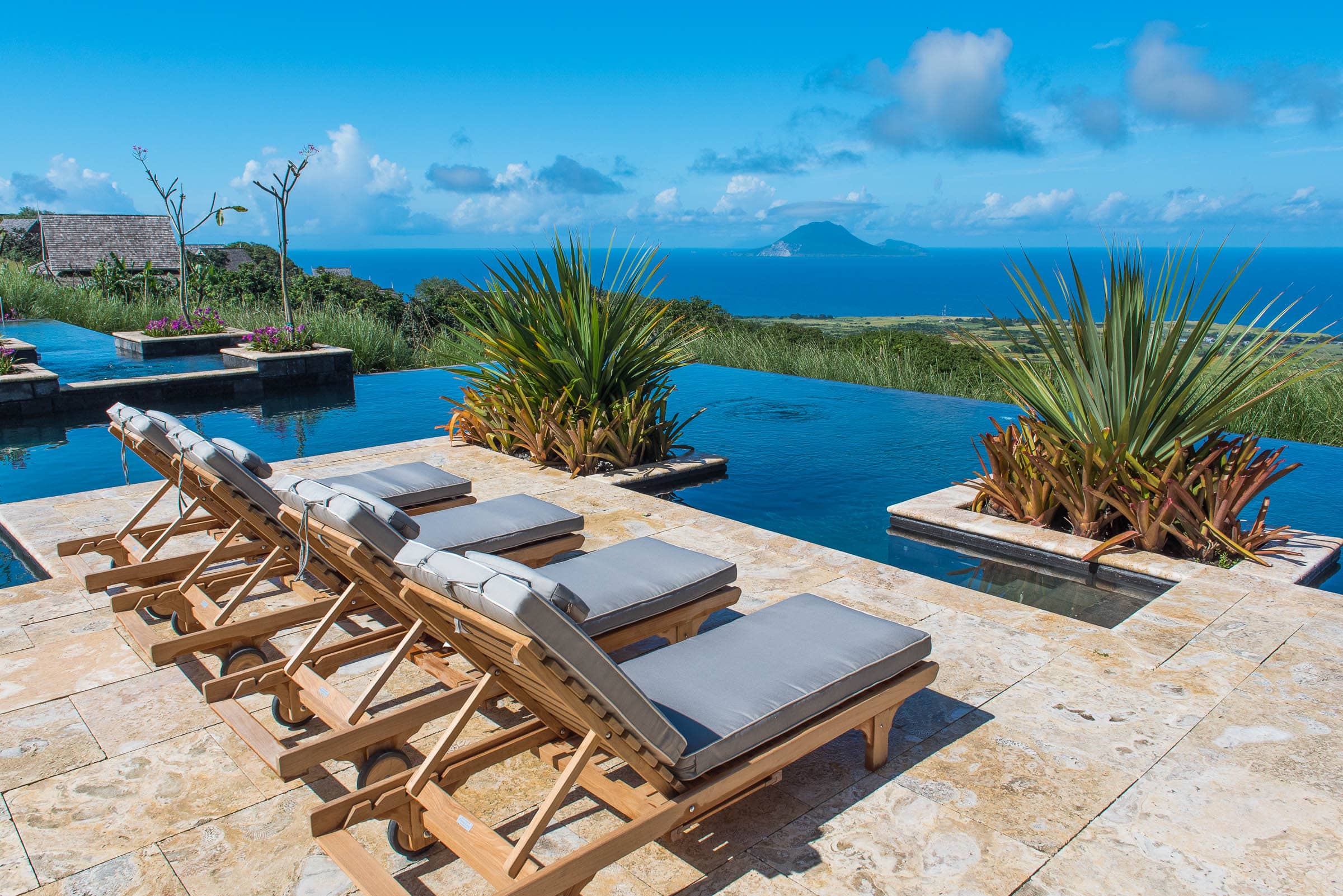 Or just sampling carefully crafted cocktails in their beautifully designed great house…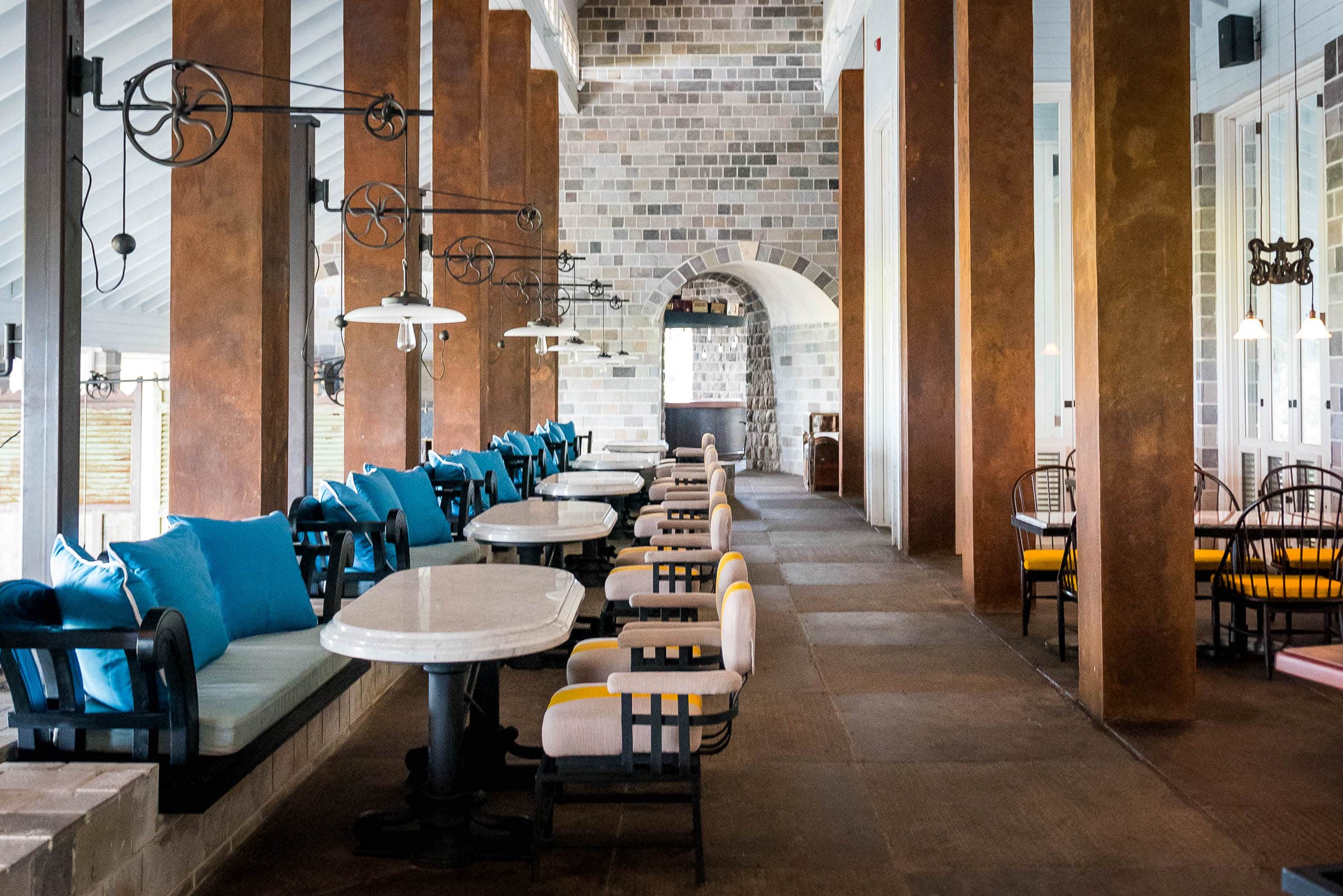 Just when you think life is as good as it gets, you get a rainbow with a pot of gold frittata at the end.
Love the "what." Embrace the "why."
As I mentioned, in a way Belle Mont Farm isn't really about the guests. In fact, this is the first thing you read on their website:
Belle Mont Farm is a tropical organic farm with a collection of guesthouses.
This may seem like a tremendous understatement after reading about the luxury that awaits you, but providing a truly unforgettable world-class experience for guests is just the "what" of Belle Mont Farm. The "why" is much, much more ambitious. And it's a vision we can truly get behind…
Especially when it comes with such an unparalleled side of luxury!
Visit BelleMontFarm.com to book a stay today.
Related Posts