Hiking Above Brewers Bay, St. Thomas: Uncommon Envy
Envy comes easily at Brewers Bay, St. Thomas. Seeing the crystalline water and powder-soft white sand while driving by along Brewers Bay Road makes you want to stop for a dip. Actually stopping, though, may just throw whatever plans you had for the day all asunder. That's exactly what happened to us on a sunny Tuesday afternoon last May.
I can't even remember what we had originally planned on our schedule. Maybe it was a hop over to Water Island.
Known in some circles as the "fourth" U.S. Virgin Island, Water Island is home to some rather uncommon history and a couple of the best beach bars around.
Sounds perfect for us, right? On most any other day, most any other place, I'd agree.
On this day, though, we just couldn't pull ourselves away from this…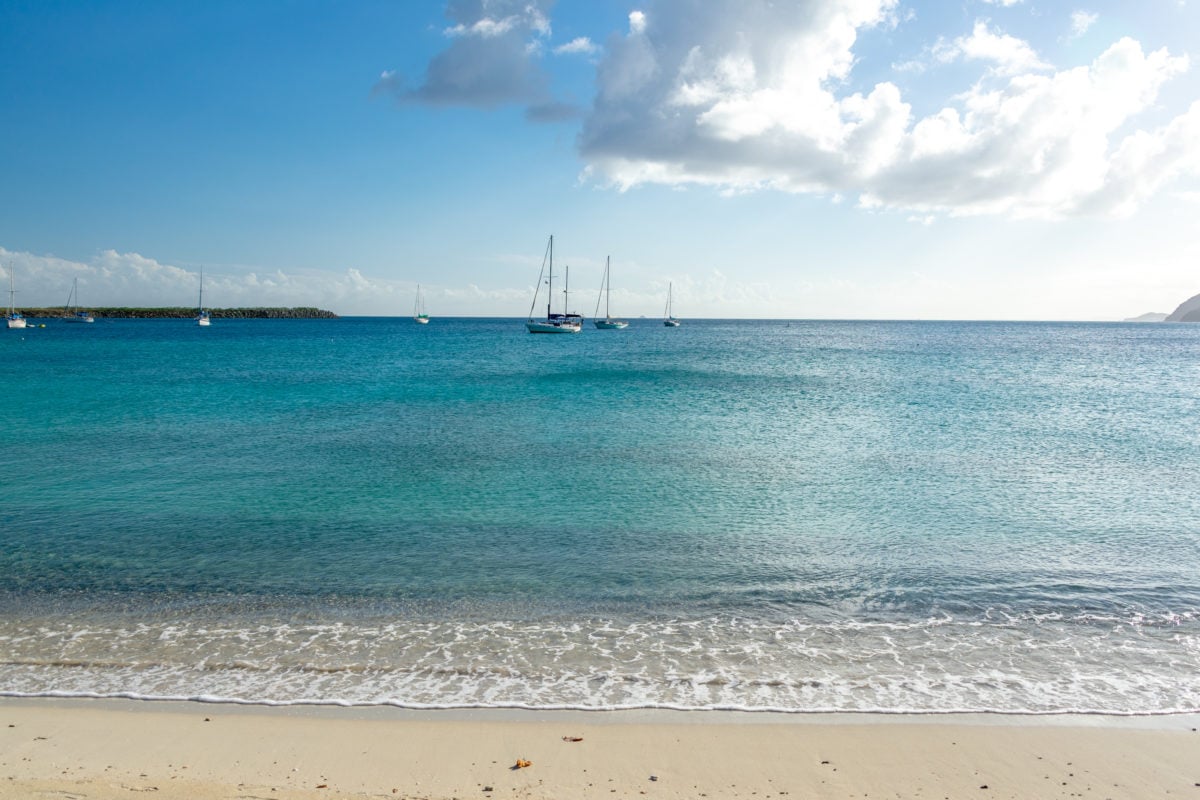 Today, almost a year later, I'm still kicking myself about it.
Not because we missed out on Water Island. (We made it over there a couple days later.)
Not because Brewers Bay didn't deliver either. Cooling in the shallows and liming here is as sweet as sweet can be.
No, the real reason for my regret lies high in the hills just above Brewers Bay. There, at the end of a steep trail sits a dark rock outcropping plainly visible from the sand. In it, we hear there's a cave, a nice enticement unto itself.
Also enticing up there, views like this…
Yeah, we NEED to get back to Brewers Bay, St. Thomas ASAP!
Next time, though, the beach lime will definitely be a post-hike cool down.
Related Posts