Uncommon Beauty: Vincy Mas 2010
Did you miss out on Trinidad Carnival earlier this year? Not to worry; the line-up of annual Caribbean carnival celebrations still has a few major fetes in store for 2010. Among them, St. Vincent Carnival, better known as Vincy Mas.
The history of Carnival in St. Vincent dates back to the 1890s. For some 80+ years, Vincy Mas was held on the Tuesday before Ash Wednesday, just as it still is today in Trinidad and elsewhere.
In 1976, much to the delight of revelers who previously had to choose between Vincy Mas and the log-jam of other pre-Lenten Carnivals, St. Vincent's Carnival Development Committee (CDC) shifted the event from February/March to June/July.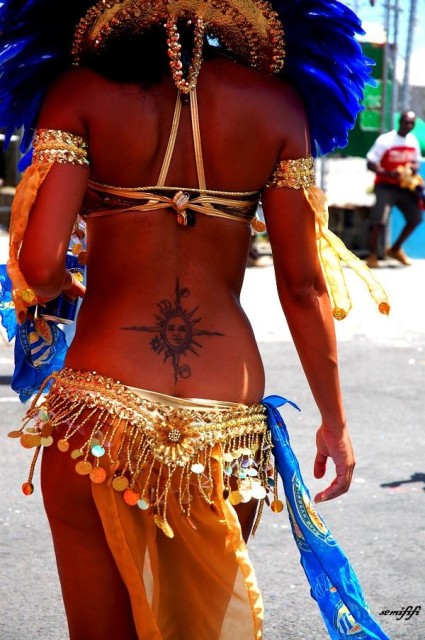 The Don't Stop the Carnival! spirit of this decision also extends to Vincy Mas itself, which stretches in 2010 from early May to July.
The fun begins on May 8th with the official launch. Preliminary events, including the crowning of Miss St. Vincent & the Grenadines, are held throughout May and early June.
Then, on June 25, the festival heats up with a Ragga Soca fete. Junior Carnival, Pan Fest, and Soca/Calypso competitions follow June 26-29.
After a couple of days of rest, July 1st brings the pageantry of Panorama. This kicks off 6 straight days of mas, jouvert, street jump-up, and outright revelry.
In St. Vincent, they like to say that Vincy Mas is the Hottest Carnival in the Caribbean. Judging by the photo above, who can argue?
Related Posts