Sumptuous Sea Villa, Anguilla: Uncommon Envy
Anguilla has as much of which to be envious as anywhere in the Caribbean, especially in the area of hotels and villa accommodations. Even if you're happily staying someplace great while you're there, you're bound to encounter even nicer digs as you move around the island.
I definitely experienced this on my last visit to Anguilla a couple summers ago. The Anacaona where I was staying was plenty perfect for me, but The Viceroy, (located right next door) was world's apart in terms of elegance, amenities, and sophistication.
CuisinArt, with its special rum charms, and Cap Jaluca also appealed in their own big and very special ways. If I could've, I would've stayed in 'em all!
At the top of the Anguilla accommodations food chain during my visit, though, was one special place that surpassed them all – the marvelous Sea Villa.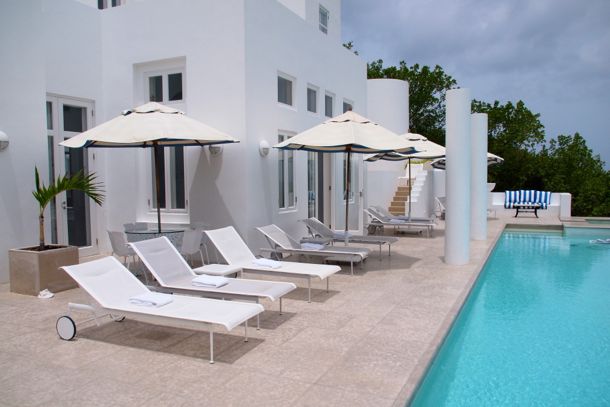 Set on a windswept bluff that towers over Long Bay on Anguilla's north coast, the 7,000 square-foot Sea is the largest of three villas (Sky and Sand are the others) all located in the same area and bearing similar architectural attributes. The clean, modern lines; brilliant white exteriors; tall, rectangular windows; infinity edge pools – they all have 'em.
What sets Sea Villa apart, aside from its larger size, is its inspiration – the Caribbean Sea. From the villa web page:
The Caribbean is Sea Villa's muse. Sea Villa's interiors mirror the serene waters' spectrum of blue and green hues, drawing the eye and soul beyond windows and terraces to the horizon, the infinity edge pool and back in seamless transitions.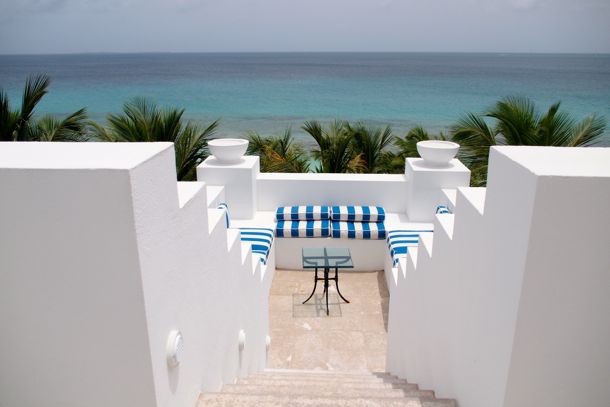 Everything here echoes the sea, including the furniture, bedding, and decor.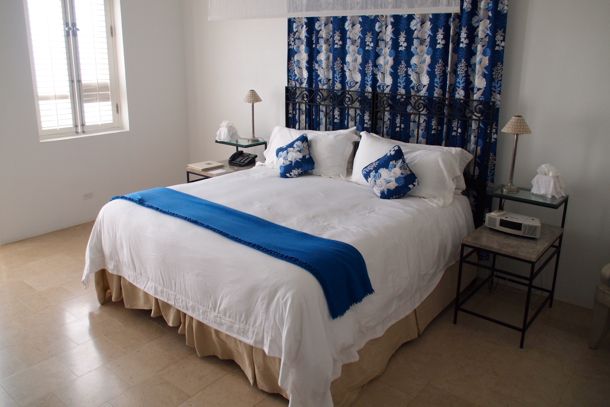 Rippling ocean patterns in the living room and bedroom fabrics enhance the effect.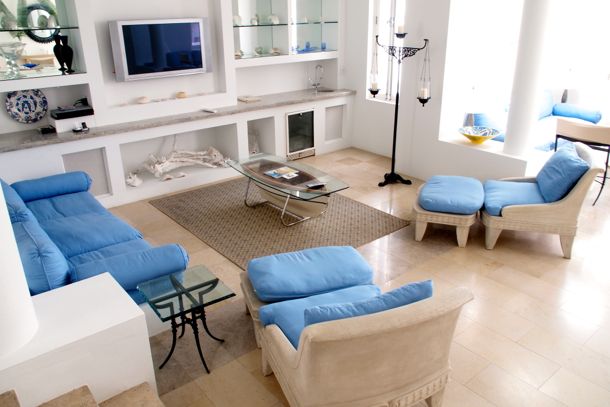 All those echoes inside the villa, though, are nothing compared to the actual sea and beach at your disposal below. A short walk down a tidy staircase brings you down through the trees and onto Long Bay…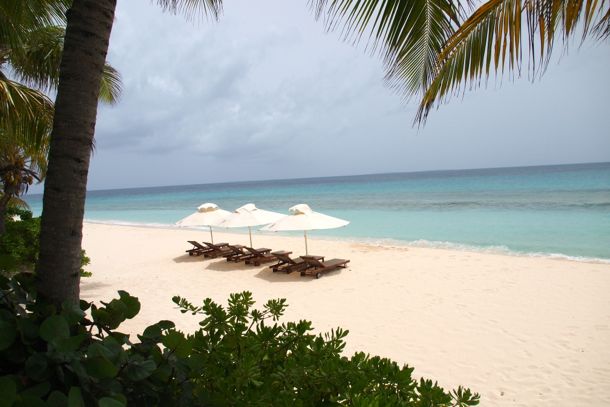 This beach, the pool above, five bedrooms and five-and-a-half baths, your own chef and butler, daily breakfast, on-site tennis and gym facilities, a fully-stocked deluxe bar, jaw-dropping views of the sea…
Yeah, I wasn't at the Anacaona anymore, though at a starting cost of US$3,500 per-night for six guests in the low season and US$10,000 per-night for 10 guests during the Christmas/New Year's holidays (10-night minimum required), who knows if I'll ever get the chance to be here again!
For more on Sea Villa, visit the property online.
Related Posts