Uncommon Photo-Op: Stunning Viceroy Anguilla
Note: In October 2016, the Viceroy Anguilla resort became the Four Seasons Resort and Private Residences Anguilla.
Despite all the benefits they can bring to our small Caribbean island economies, it's not uncommon to find a general distaste among West Indians for some of the larger resorts throughout the region. Often, the reason boils down to one simple thing: looks.
Resort companies don't always try to mirror traditional West Indian architectural styles, resulting, much to the dismay of us island-folk, in structures that just don't look like they belong in the region at all.
I read such gripes about The Viceroy Anguilla before I arrived here last June, and was prepared to be disappointed.
After actually setting foot on the property, though, my fears were suitably soothed away by sights like this…
And this…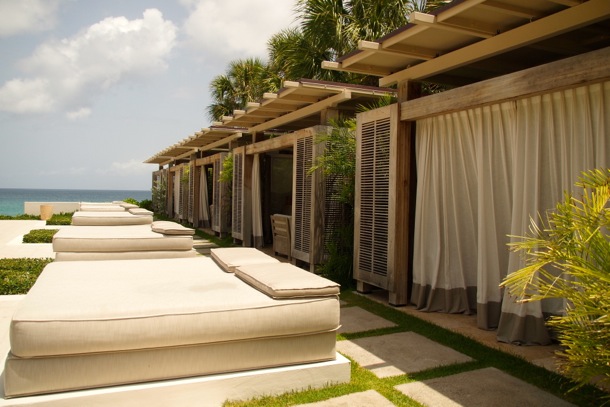 And this…
Yes, it's very modern, chic and neat, but to me, the architectural design of the place works well for its perch atop the dramatic promontory between Meads Bay and Barnes Bay. The clean lines and earth tones seen throughout meld seamlessly with the carefully manicured landscaping, giving the allusion that the property was always meant to be there.
It all just seems to fit, almost naturally… even with whimsical modern art pieces scattered throughout.
You wouldn't want to judge any book by its cover alone, of course. I only visited The Viceroy during my stay at The Anacaona next door, so I can't really vouch for the guest experience just yet.
I can tell you, though, that the Bamboo Bar and Cobà Restaurant are amazing, as is the Sunset Lounge (below) where you can find some very rare and special rums.
I can also tell you that just about everywhere you look here, your eyes (and your lens) will be rewarded.
For more on The Viceroy Anguilla, visit the property website.
Related Posts