When Life Gives You Rain, Opt For Lobster, Love and Rum at Bumpkins Beach Bar, Antigua
What could possibly pair better with rain than rum punch? In Antigua, nothing, or so we discovered upon wandering into Bumpkins Beach Bar.
It was day two of our most recent Antigua adventure; a day in which we were determined to see as many of Antigua's 365 beaches as possible. Pigeon Point in southern Antigua was high on the list. I was anxious to see how the Antiguan version compared with the more famous Pigeon Point down in Tobago.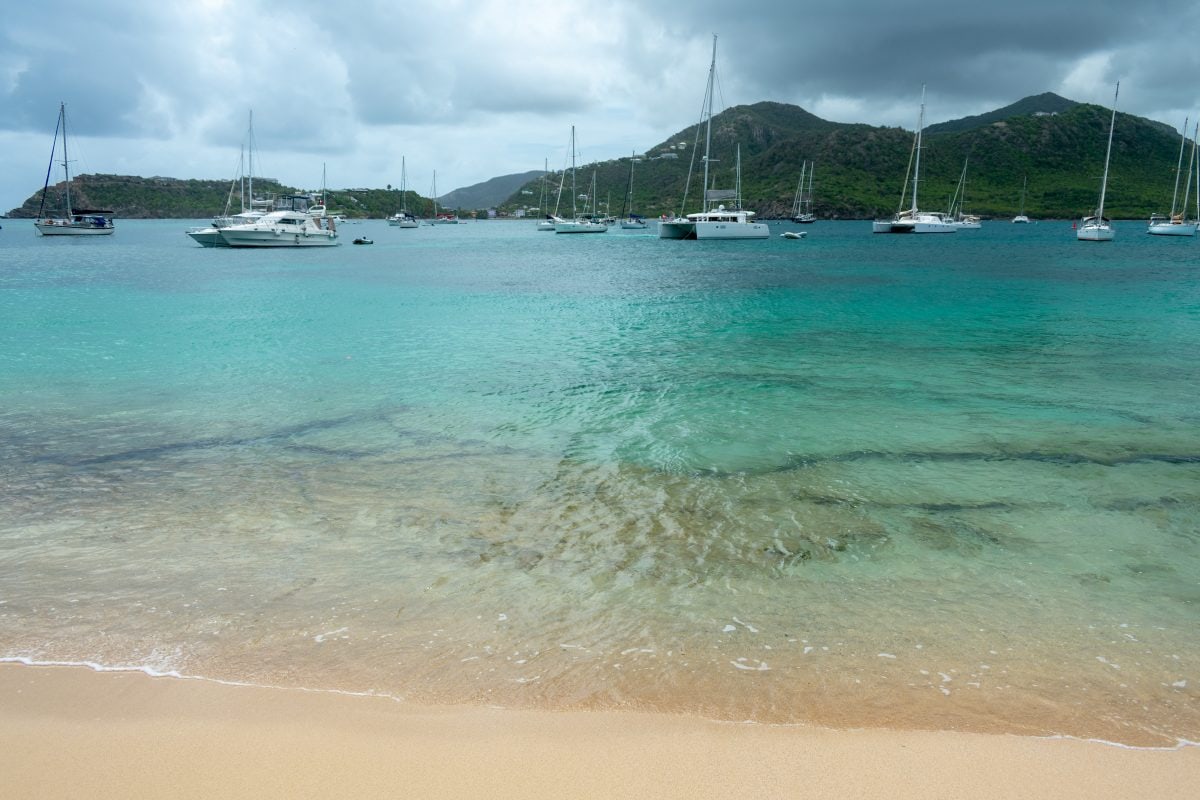 We spent a good four hours there and I still couldn't tell you anything about the beach.
Yeah, the lime at Bumpkins was that good!
You wouldn't know it from our first impressions of the place, though.
Bumpkins sits right atop the sand at the far northern end of Pigeon Point. It's brightly tropical color scheme is right in keeping with what you'd expect from a warm and welcoming Caribbean beach bar. Only thing was Bumpkins was so quiet, we originally thought it was closed.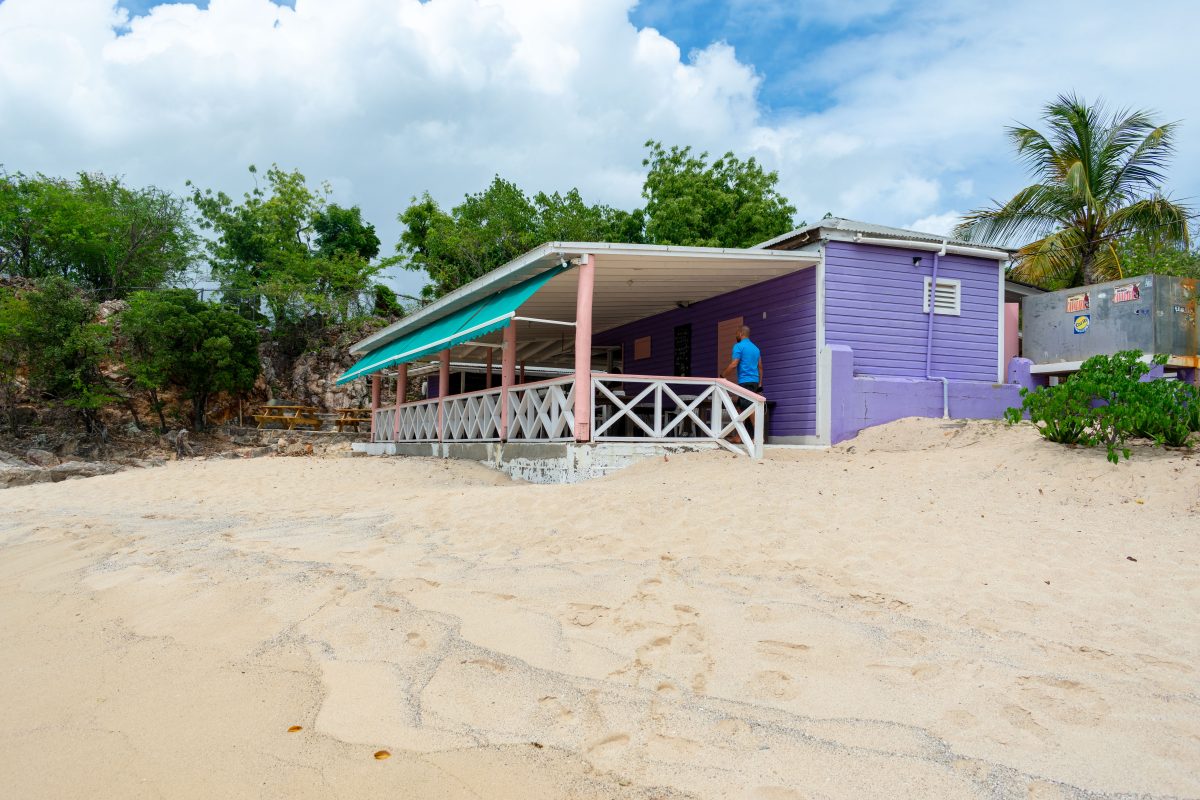 No music. No booming laughs. No dominoes slamming. No old talk. No nothing.
Sounds, or a lack thereof, are a secondary sensory draw here. What really pulls you in is a smell. A distinguishably delectable smell that always sets my heart racing. Smoky, savory, some might say sinful ⎯ grilled West Indian lobster!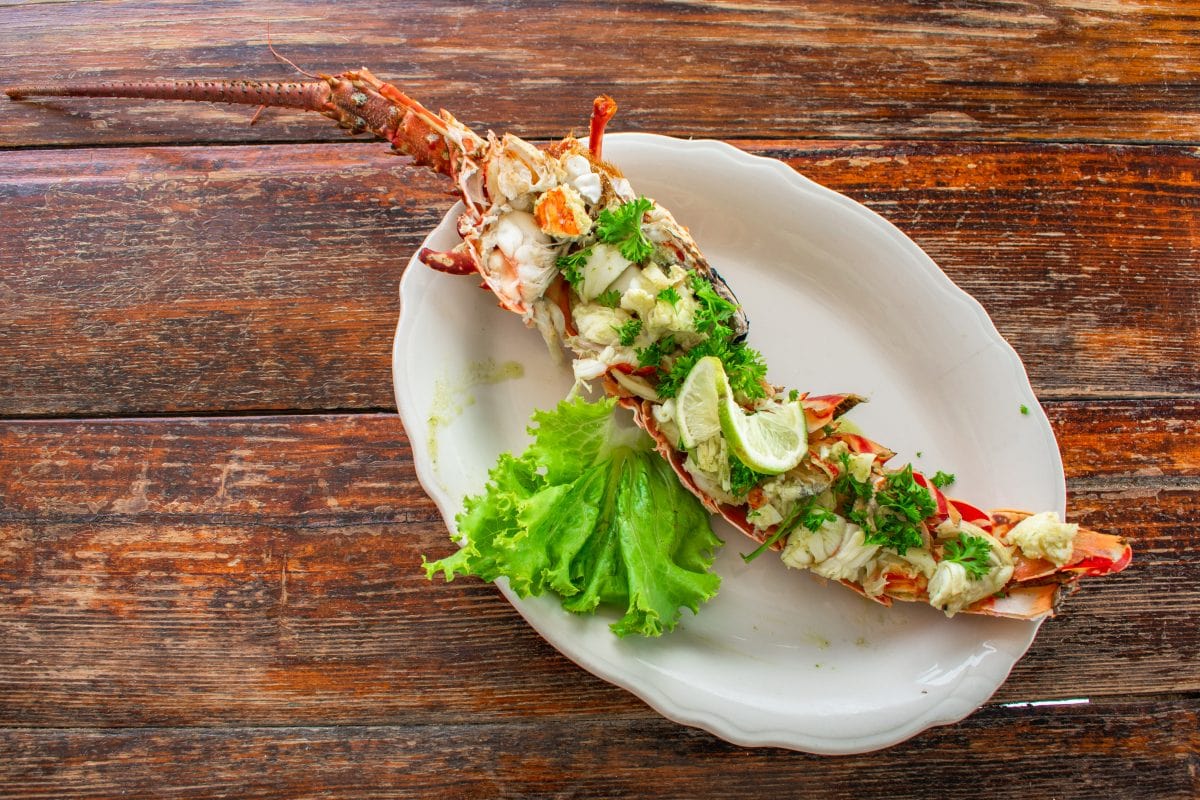 The lobster was great on its own, of course. When served with loving smiles like the one sported by our waitress, pictured at the head of this post, well, it's even better. Add rum punch and you have near-perfection.
At Bumpkins, though, you have to know which rum punch to order. There are two choices ⎯ regular and planter's punch. If you like your rum punch more on the strong side, the rum flavor shining head and shoulders above everything else, then you'll want to go with the planter's rum punch.
Not sure how many of each variety of Bumpkins rum punch we tried. Not sure how many laughs we shared with our hosts or the large group of beach goers who escaped the rain to join us. All I know is that by the time we left late in the afternoon, there was plenty of happy noise mixing with the sweet smells from the kitchen luring all in search of a good time to Bumpkins.
Bumpkins is open daily from 11am until… Besides lobster (available in season), the menu is distinguished by BBQ and Jerk chicken, salads, Baby Back Ribs, fresh seafood faves, burgers, and more. Check Bumpkins out on Facebook and be sure to tell them their friends at Uncommon Caribbean say hello when you stop by.
Related Posts