Barbados Gas Station Roti – Yay, or Nay?
A gas station might seem like an odd place to find decent roti. To long time UC fans, a gas station in Barbados would seem an entirely impossible place to find any even remotely edible version of our all-time favorite food. The cuisine in Barbados has just never rated too highly with me. Barbados roti, in particular, has consistently proven problematic in the past. Barbados gas station roti? Yeah, that just can't be a thing worth anything, or at least so I thought upon wandering into the Garrison Rubis in St Michael.
Barbados Roti Quest Renewed
It was right around 10:30AM. Naturally, I was starving. I'd heard there was a proper Trinidadian roti place a stone's throw from the Radisson Aquatica, my home for the week and HQ for the 2023 Barbados Rum Experience.
(MUCH more coming on this incredible event coming soon.)
Me being the roti-lover that I am, I skipped breakfast that morning, the better to save room for my roti lunch delight. So, I struck out from the hotel and soon came upon Indian Grill. In appearance and attendant aromas, it seemed legit. Only problem was, they weren't open.
(MUCH more coming on Indian Grill roti coming soon.)
Desperation Yields…Delight?
Exasperated and fully prepared to consume the next consumable anything that I came across (except Chefette), I wandered into the Rubis. I guess I figured I could load up on a granola bar or two to tide me over.
Then, I saw them.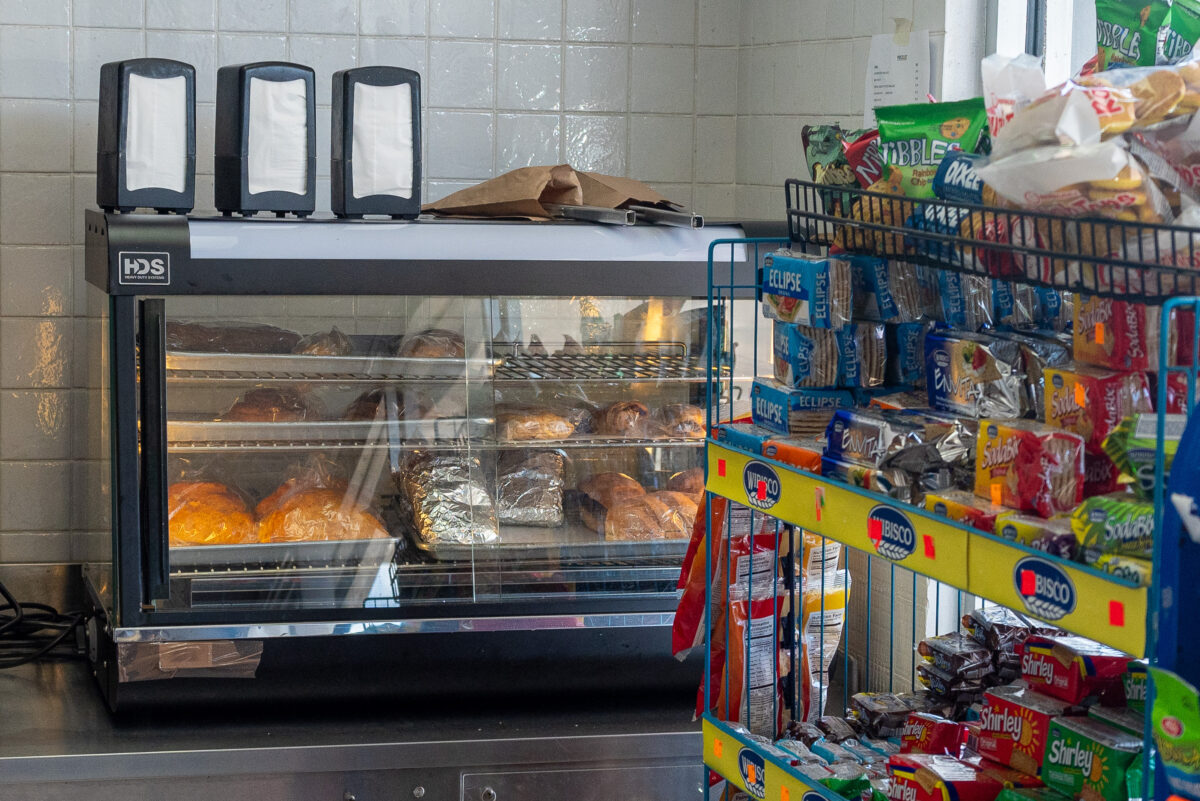 Clearly, they weren't all rotis. Those tinfoil bundles, though, were unmistakable to me.
But, were they any good?
Honestly, I was so hungry at that point that I didn't really care. It was roti. Roti, which the gas station attendant confided, that was made by a "woman down de road" who brought it for them to sell every day. I was positively starving. There really was nothing to debate.
Still…
Barbados Gas Station Roti Taste Test
The indoctrinated roti connoisseur can see what's not exactly ideal about this roti at first glance.
That roti skin… I mean…
No split peas?!?!?!
Indeed, I do understand and can appreciate that there exist several different styles of roti skins. Dhalpuri, though, is king. Split peas are essential to creating the distinctive flavor and light and flaky consistency of quintessential roti skins. Anything else is a notch below from jump. This can not be disputed.
Anyway, doughy skin aside, this Barbados gas station roti is actually not all that bad.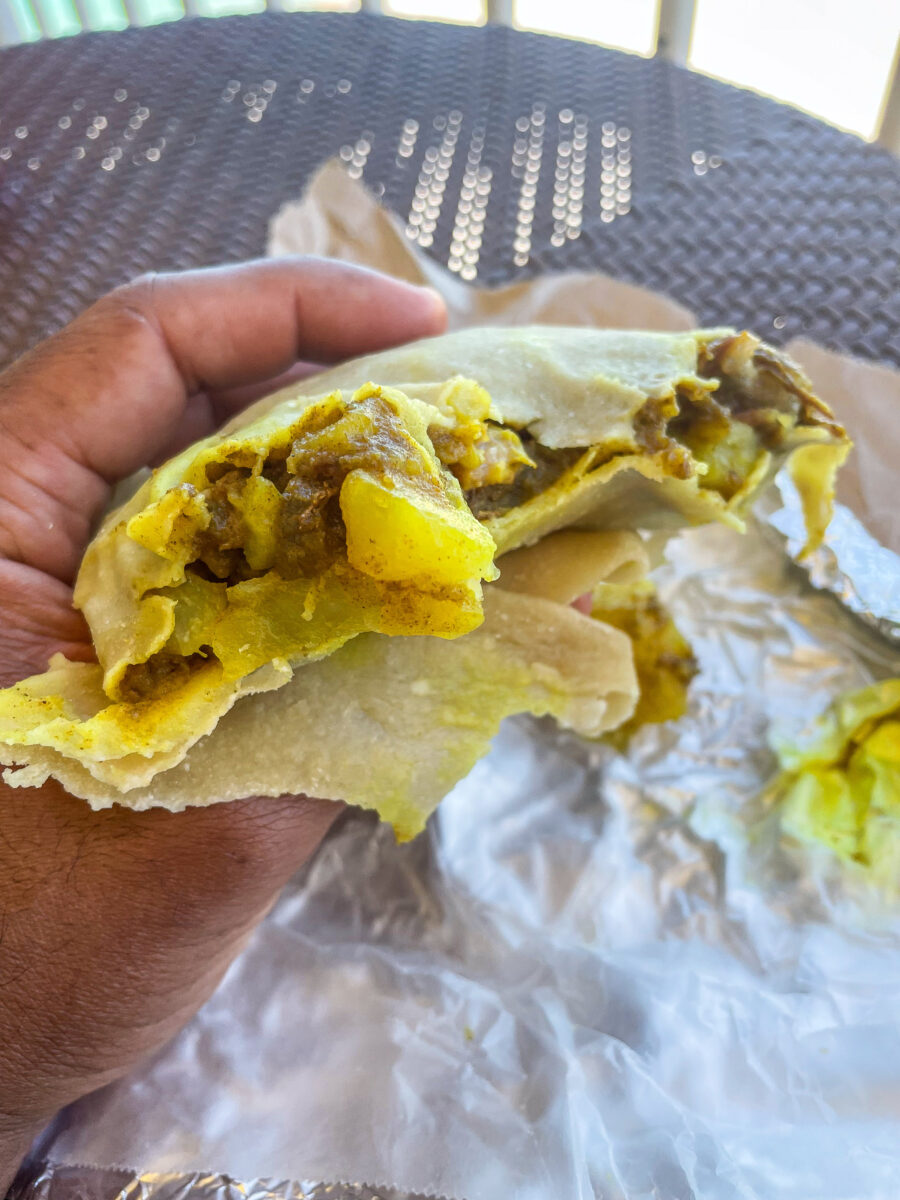 The chicken curry lacked heat, but nevertheless exhibited nice spice. A paucity of potatoes in favor of more meat was also very much appreciated.
In Conclusion…
So yeah, I liked my Barbados gas station roti. It's not the best, but if you're starving within an inch of your life, there are definitely worse options…
Related Posts