Breakfast at The House Barbados: Continental Fare with Local Flair
Honestly, when on vacation, breakfast is my least favorite meal of the day. All too often you're forced to start the day with the least intriguing food your hotel has to offer. It's almost always the typical eggs, bacon, yogurt and juices. This isn't really bad… just not a very inspirational way to start the day. Breakfast at The House Barbados is a little different.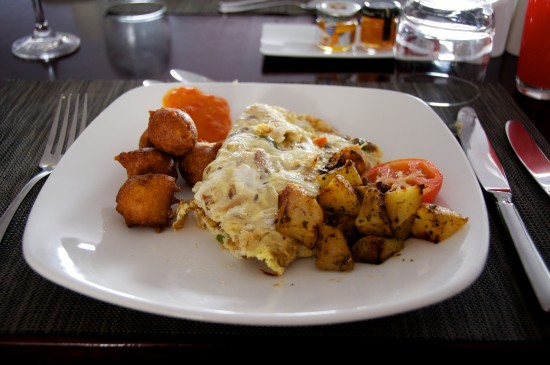 I was pleasantly surprised while staying at The House to find saltfish and palori playing the lead role in their complimentary Champagne Breakfast buffet. My Trini blood must have put a massive smile on my face because Sandra, an employee at The House who was standing at the ready to whip up eggs any style, inquired as to what I found so funny.
After telling her how happy I was to find distinctly West Indian fare mixed into the continental breakfast, Sandra clued me in: the practice is nothing unusual here. The House mixes traditional local flavors into virtually all its cuisine. You can see it at breakfast in the johnny cake and smoked herring that often appears, the sugar cookies at your bedside in the evenings, and more.
Mmmmmm… Smoked herring….
Related Posts