Caribbean Wallpaper Wednesday: Escape Into The Blue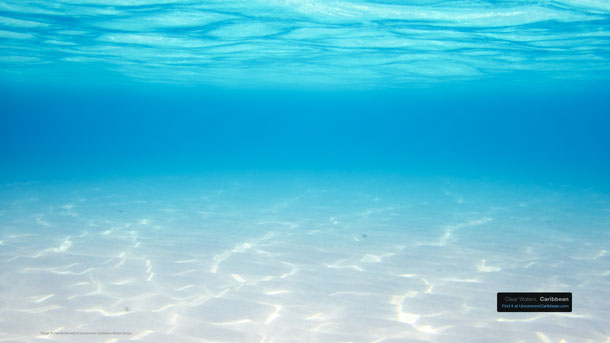 At the time of writing, it's rainy and I'm miserable in New York.
All I want, is to be somewhere warm and sunny in the Caribbean where I can wade out into azure waters and go for a swim.
That's it.
Beneath the waves is where my batteries get recharged, but since I'm stuck up here at the moment, I'll have to make do with this week's Caribbean Wallpaper.
Pixel by pixel, it's the perfect prescription. Click below to download these clear West Indian waters for yourself.
Related Posts