Macoucherie Rum Distillery, Dominica's Finest Non-Bush Rum
There are so many wonderfully inventive, exotic, and terrifically tasty Dominica rum of bush rum variety that it's easy to avoid the commercial brands altogether. I sure had on each of my previous trips to the island. On my most recent visit a few weeks ago, though, I had no choice but to give Macoucherie Rum Distillery a try.
One of two local brands – really Dominica's only commercial rum that is 100% homegrown – Macoucherie is produced on the centuries-old Shillingford Estate located just north of Mero on the Caribbean coast of Dominica. I literally had to go here on my way from Roseau to Colihaut as bridges washed away by T.S. Erika along the main road had spawned a detour that ran right through the distillery.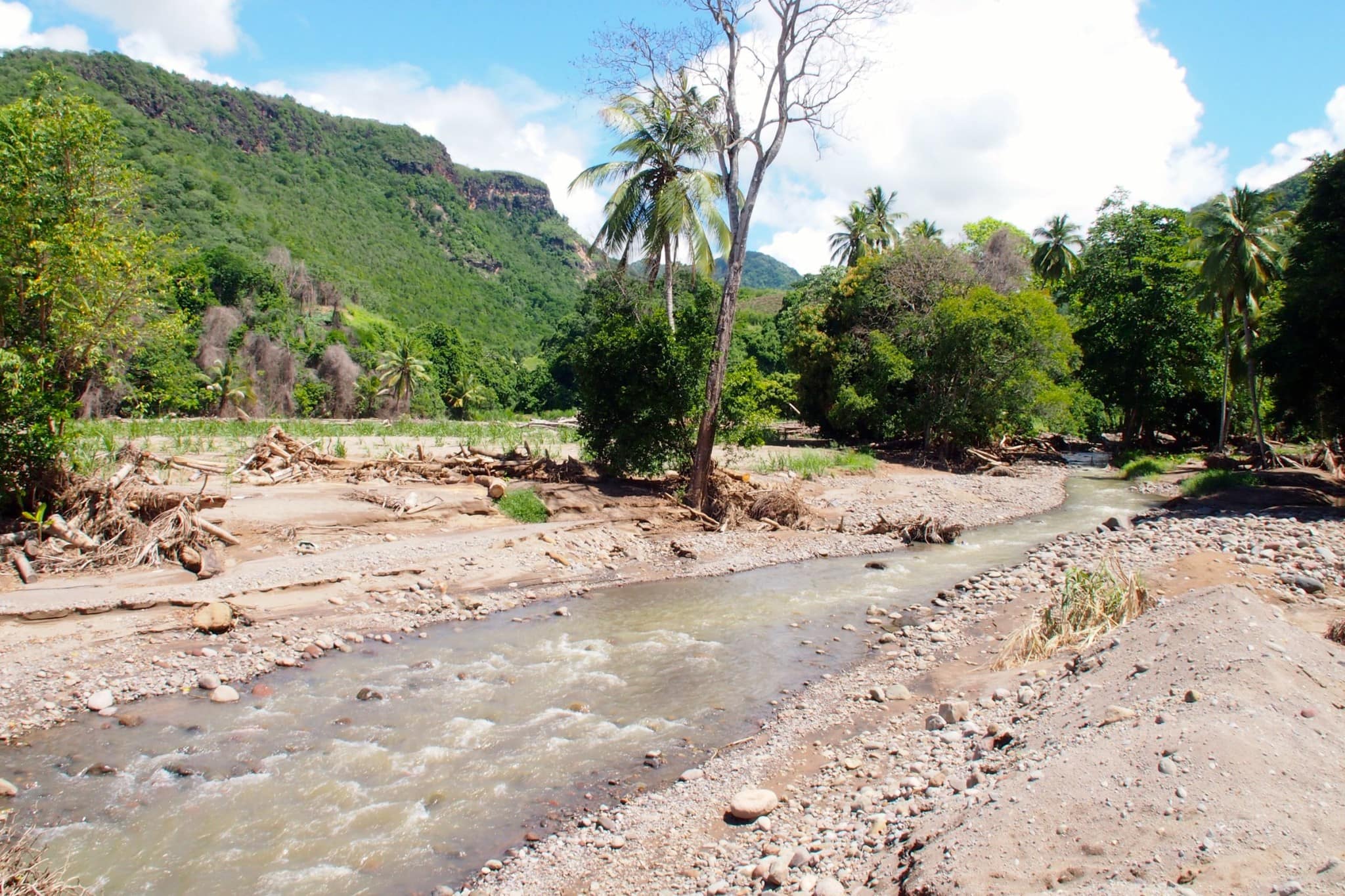 In the back of my mind, I remembered a famous quote; something about taking advantage of detours to experience new things. We stopped and soon met up with Kentish Shillingford.
Wiry, young, and quintessentially Caribbean cool, Kentish, as his surname suggests, runs much of the show at Macoucherie. Clean-up from Erika, which had passed just six weeks prior, was still underway, but he graciously took the time to show us around, highlighting various points of interest around the distillery, which his family has controlled for more than 80 years.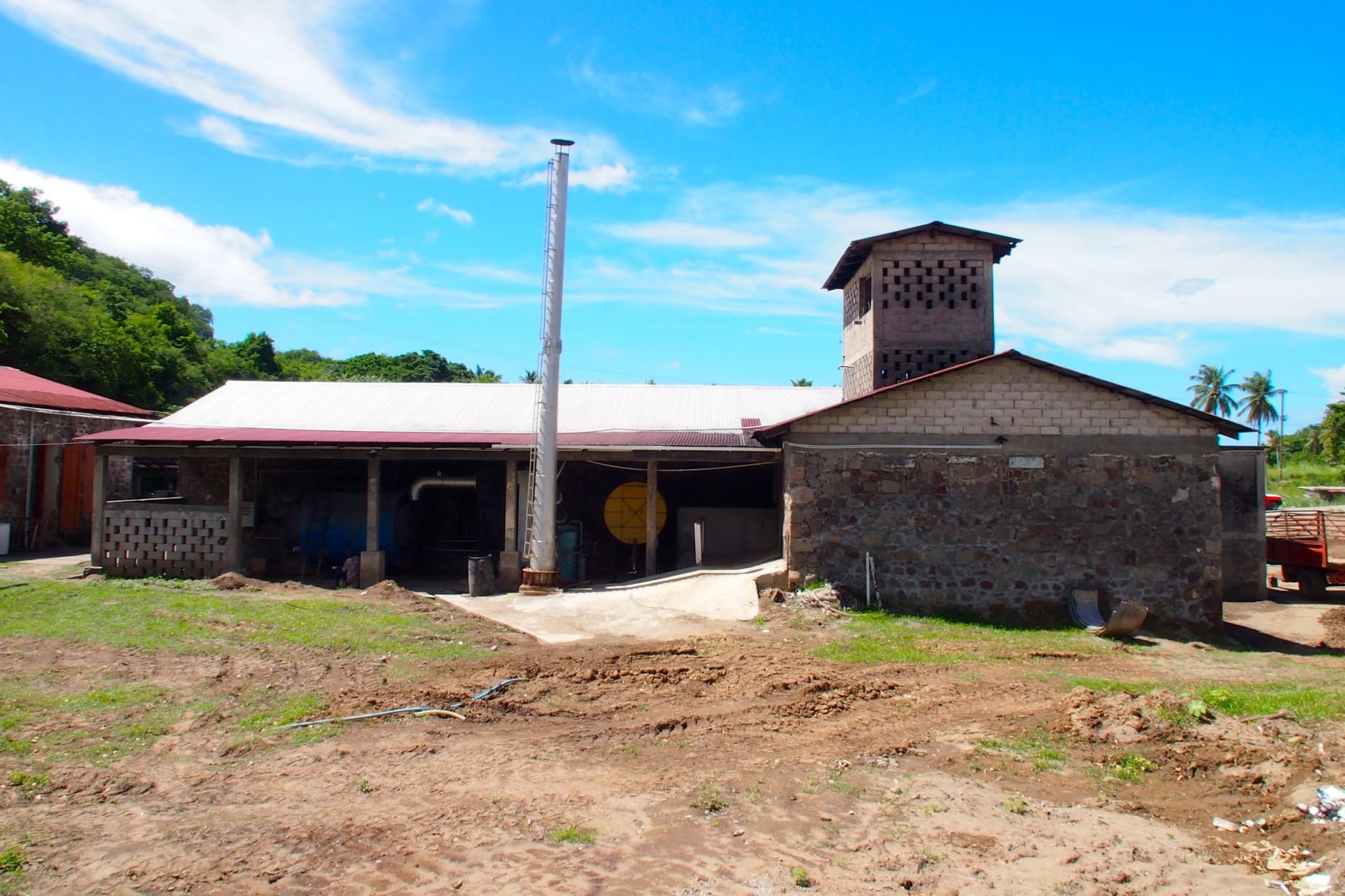 The estate itself, though, dates back much, much further, of course. Macoucherie was founded in 1763, with many of the buildings still in-use here constructed in the 1770's. That's when French planters from neighboring Guadeloupe came over to Dominica, settling in the area with their slaves to cultivate sugarcane for the production of sugar and rum.
Sugar production was phased out long ago here, though much of what goes into the day-to-day production of rum remains the same as it has for nearly 250 years!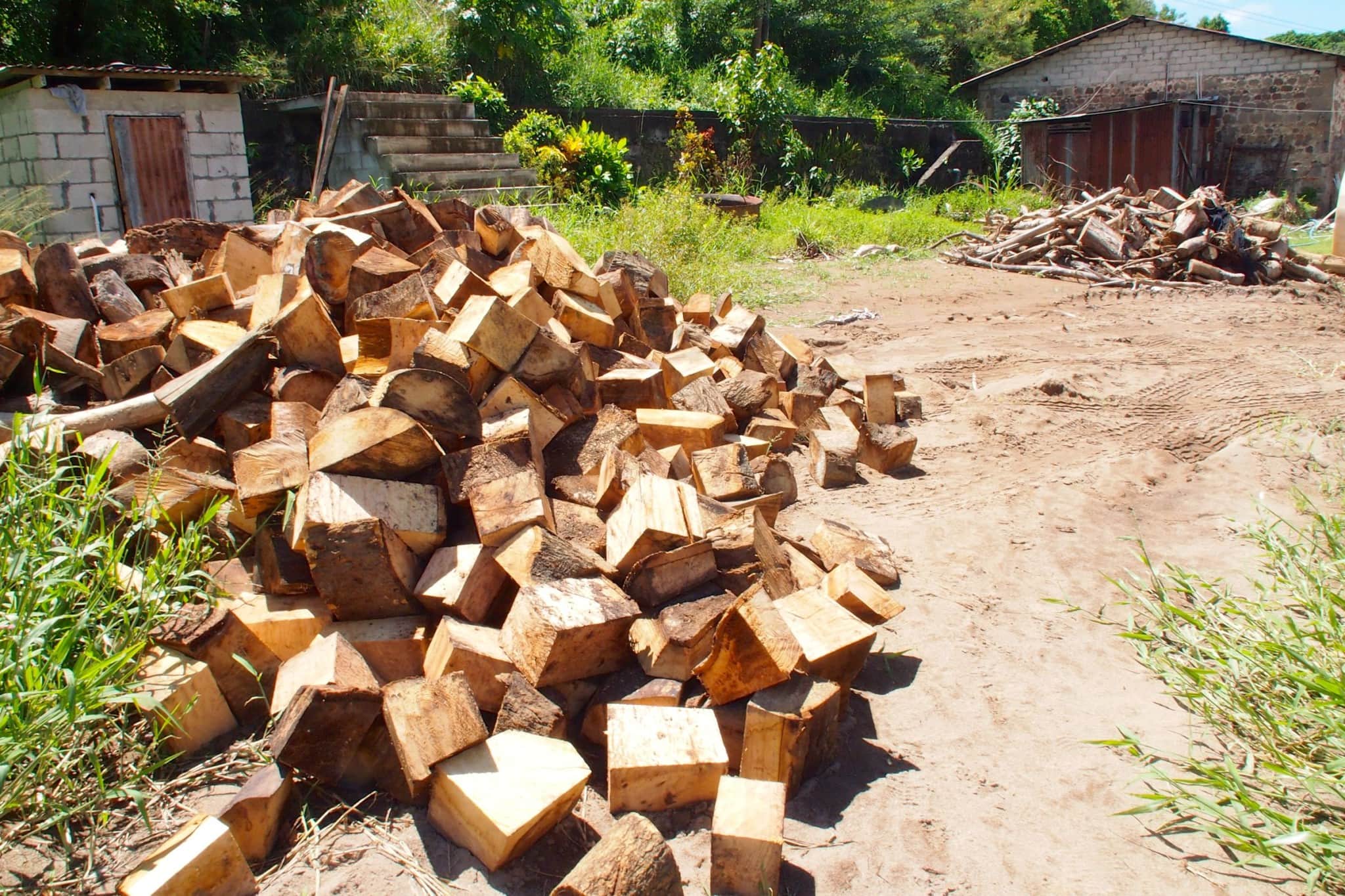 Just as at the River Antoine Estate in Grenada, Macoucherie solely employs hydro-power to crush its cane. A three-quarter-mile aqueduct constructed by slaves draws water from the Macoucherie River into the mill. Locally-cut wood fuels the furnaces used in the distillation process. Old returned bottles are washed by hand for future use.
Taken together, it's about as authentically Old School a rum-making process as you can witness anywhere in the Caribbean.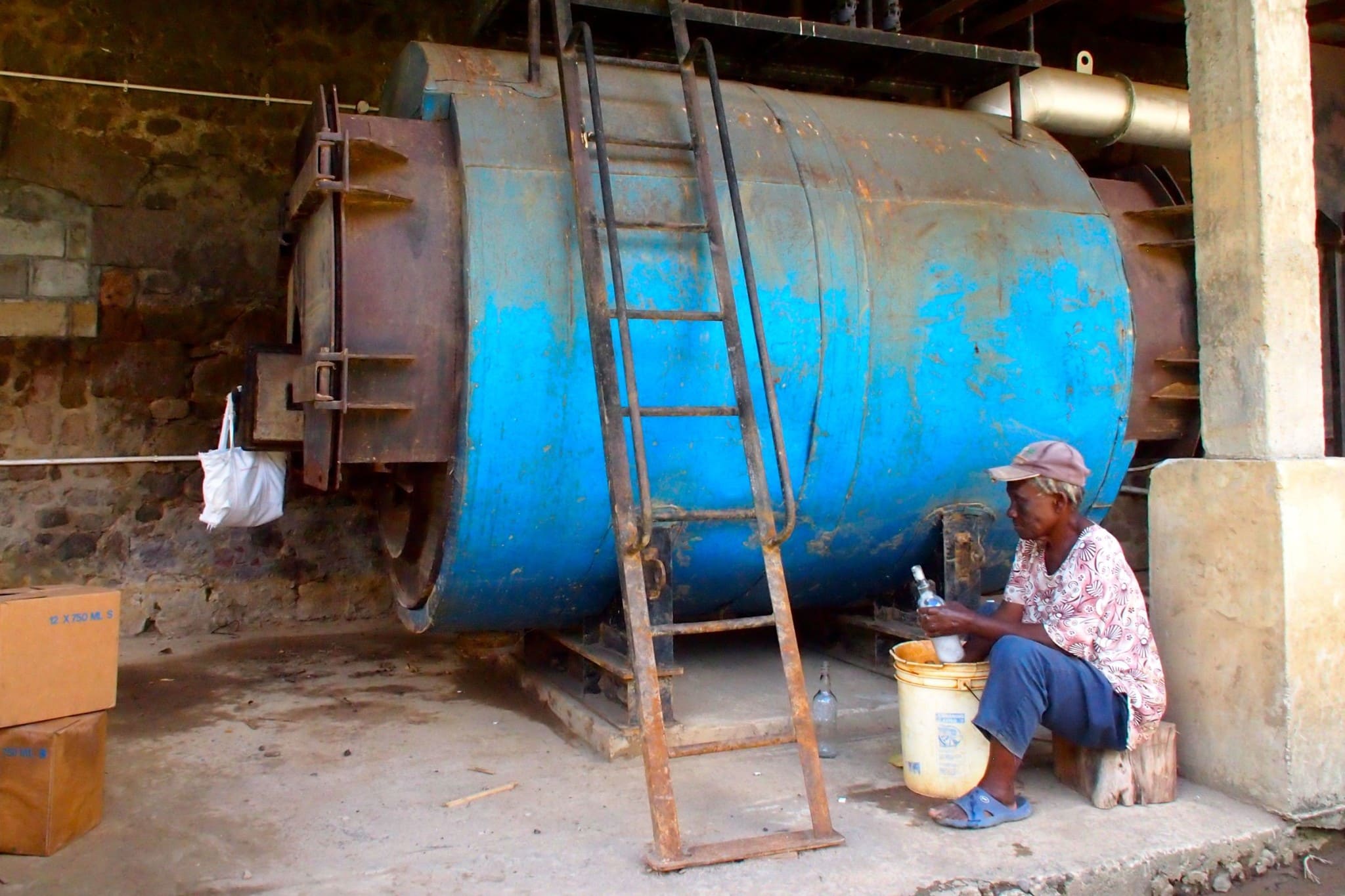 Much of the rum-making was stalled during my visit, though, as Erika flooded the entire facility, clogging the trapiche mill with mud, toppling over a few fermentation tanks, and washing away acres of cane. Kentish assured me, though, that there would be no shortage of product as they were already well-stocked from the previous season and had many acres of unaffected cane on higher ground still to harvest.
As he said this, we entered the main Macoucherie offices.
Ready for a taste?
Ahh, the main event! Kentish set up the three bottles pictured above and let me at 'em. Quickly it became clear that the Macoucherie White was a cut above the rest.
Unlike other Macoucherie rums, Prime Star is actually produced from molasses imported from Trinidad. In my opinion, it might pass for a cooking rum…maybe. Best to just avoid that one.
REAL Macoucherie rums, on the other hand, are made in the French rhum-agricole tradition I've come to love in Martinique, Guadeloupe, and Haiti, the fresh-pressed sugarcane lending a sharp, less sweet, and more earthy flavor than the generally sweeter molasses-based rums known to 90% of the world.
Macoucherie Dark plays pretty well in this space, but is outshone by the White, which also happens to be the most popular Macoucherie within the local market. Warm and aromatic, I loved it with a little ice-cold water, no lime needed.
Don't look for Macoucherie in neighboring islands or at your local liquor store. Exports are limited to non-existent at present. To get in on this great taste of Dominica, you'll have to travel to the Nature Island yourself…
Cheers!
Related Posts