Uncommon Beauty: The Gorgeous Beaches of Guadeloupe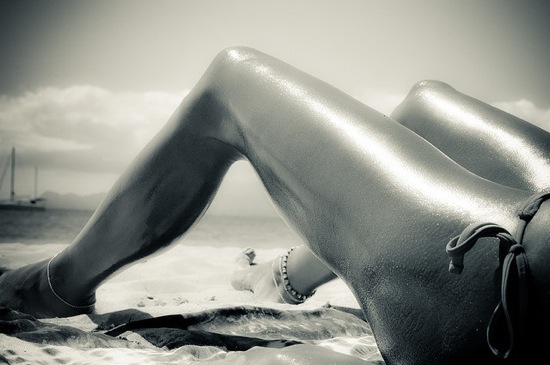 I'll never forget my first, and so far only, visit to Guadeloupe. I was about 11 or 12 years-old and traveling with my St. Croix Dolphins teammates for yet another swim meet in a nearby island. Only this island wasn't like any other I had been to thus far.
Oh, it had all the usual things you'd expect in the Caribbean – pristine natural beauty, friendly people, warm and sunny weather… Just about everything else, though, was different, and definitely not in a bad way.
Like Martinique, which I'm much more familiar with, Guadeloupe is an overseas region of France. This is similar to Hawaii's status with the United States, so you basically get the best of France there with some nice Caribbean spice to make it even better. I first noticed the best of France part in the roads, which didn't have the potholes I was used to in St. Croix, the cars, which were VERY fast, and the food. It was on this trip that I developed a lifelong love of baguettes and croissants, two things I don't think I'd ever heard of before setting foot in Guadeloupe.
It was also here that I had my first encounter with a bidet, which I initially thought to be a trick toilet, watched The Good, The Bad & The Ugly in French and saw my very first topless sun-bathing woman on one of the island's gorgeous beaches.
Go figure, Guadeloupe holds a special place in my memory…
My prepubescent mind may have missed it, but from what I hear the "other" natural scenery on the shores of Guadeloupe is pretty impressive as well. Guadeloupe is actually an archipelago of five islands, the two largest – Basse-Terre and Grand-Terre – wedged so tightly together that they appear connected, forming the shape of a butterfly. On the ground, Guadeloupe's modern network of highways and bridges further the ruse, but Basse-Terre and Grand-Terre are, indeed, separate land masses. The two islands are similar in many ways, though some of the most unique characteristics can be found in and among their 50+ beaches.
Basse-Terre is volcanic in origin, a fact reflected on its shores. Here, the sands range in color from blue-grey volcanic (Plage de la Malendure), to powdery white (La Grande-Anse). In the north coast, the seas can be rough, offering ideal surfing conditions.
If you like your beaches shimmering with white sands, then Grand Terre is for you. Like the rest of the Guadeloupe islands, Grand-Terre is made up of limestone. This has blessed the island with as broad and brilliant a collection of white sand beaches as found anywhere in the Caribbean. Virtually the entire island is ringed with them, though Gosier (where the photo above was snapped) and St-François are said to be the most popular.
Popularity, of course, often means crowds, so for a more "uncommon" beach lime, you might want to try St. Felix, Pointe Tarare (the best-known nude beach on the island), or Caravelle (home to the island's Club Med).
Related Posts