Appleton Estate Reserve – Sipping Rum 101
If you're just getting started on your own personal journey to rum enlightenment, then Appleton Estate Reserve is a great place to start. That's because this Jamaican beauty was specifically crafted to be a great transition rum for drinkers intent on shifting from mixed drinks to sipping rums.
Now, if you're a longtime UC fan then you might not think that I was ever more of a mixed drinks man. That assumption, though, is false.
Acquiring a Taste for Rum
I mean, I am from Saint Croix. Rum and coke has long been the drink of choice there.
The mix is nice, of course. It does little, though, to give you a true appreciation for all the subtle pleasures inherent in a given rum. For that, of course, you must enjoy your rum neat, something I was never really that anxious to do until I got a bit older.
(Didn't I just write recently that youth is wasted on the young?)
When that time comes for you, opt for Appleton Estate Reserve.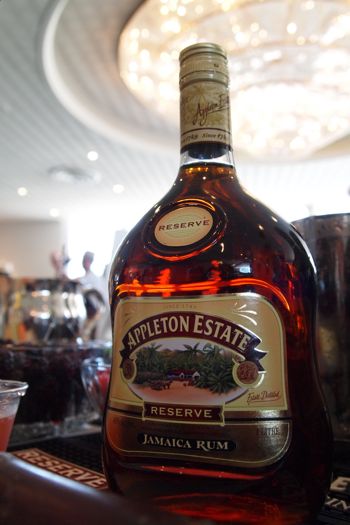 Out of 20, One Great Rum
In this sense, the flavor is not overly harsh or complex as to turn off aspiring connoisseurs. At the same time, though, it's certainly sophisticated and smooth enough to be enjoyed neat or with just a few rocks.
A good part of what gives Appleton Estate Reserve its special qualities is its mix of 20 different blends, all aged between eight and 12 years. That's a lot of different rums of a lot of different ages joining forces in one spot. Thankfully, they all play beautifully together.
Appleton Estate Reserve Tasting Notes
At the first sip there's a slight bit of a burn. It dissipates quickly, though, revealing a nice pairing of oak and vanilla flavors. The finish is smooth, if not lasting, like a tease encouraging you to try more.
You won't be disappointed if you do.
Appleton Reserve Estate is an excellent entree into the world of sipping rums. Easy to drink and full of flavor, it's pure niceness.
Cheers!
Related Posts