Poet Reef Outhouse – Not Your Ordinary Luxury Villa Amenity
Poet Reef in Hanover, Jamaica is filled with the type of fine amenities you might expect of any private, luxury villa. Ultra-comfy beds. One of a kind art pieces. Bespoke lighting and furniture… One special luxury that you might not expect, though, is the Poet Reef outhouse.
Yes, that colorful shelter with the crescent moon cutout on the door is a real, honest-to-goodness outhouse. It sits astride the main Poet Reef structure, just off a breezy patio shaded in sea grape sweetness.
(Editor's note: The Poet Reef outhouse is actually a combo outhouse + fantastic outdoor shower. We'll share a full rundown on the shower experience another time.)
Like any outhouse, this one is rustic, of course. In keeping with the overall luxe aesthetic at Poet Reef, though, it's not devoid of comforts. A flushable toilet, full sink with both hot and cold water, poured concrete slab, and tidy shelving all make enjoying private time in here quite pleasant.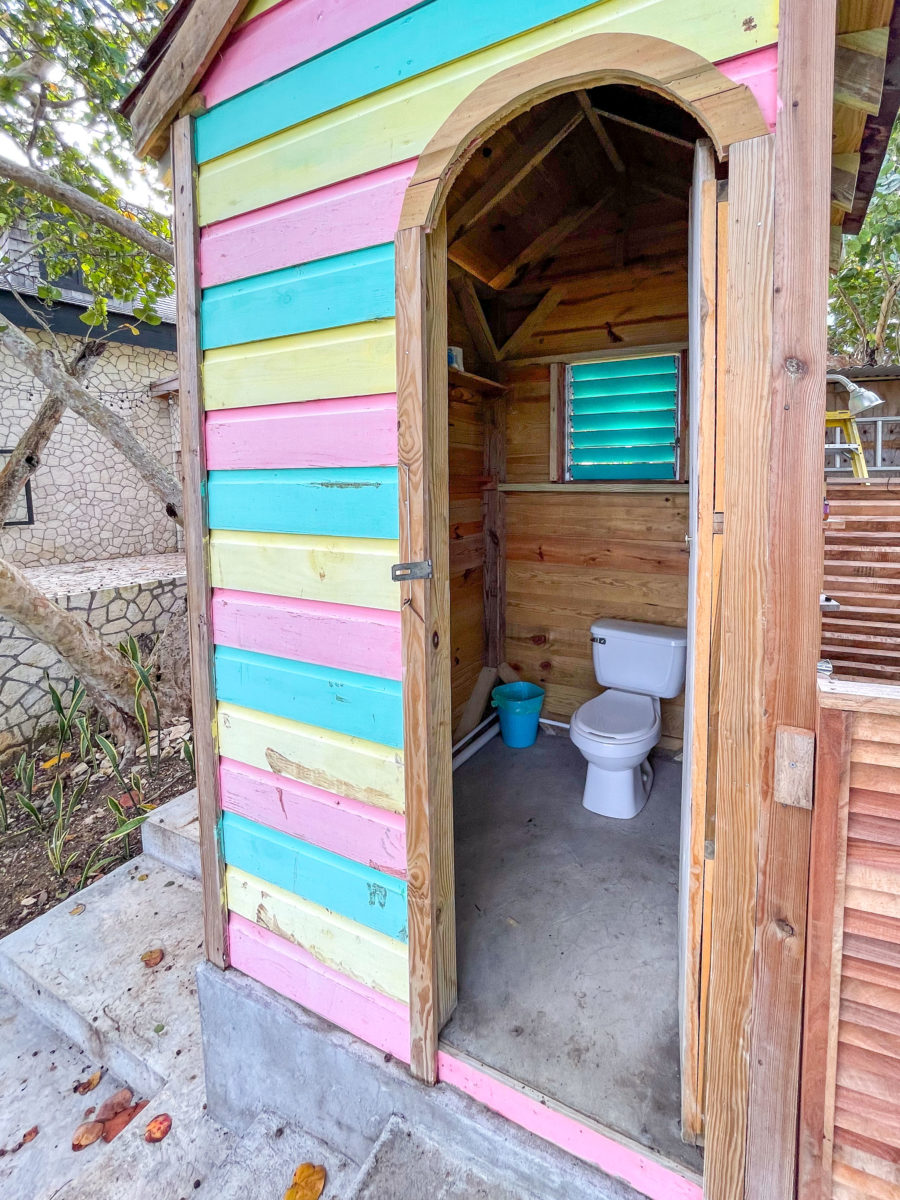 To be sure, though, Poet Reef doesn't actually need an outhouse. The cozy villa is ideally suited to a family (four–six persons) or a pair of couples. Two nicely-styled bathroom facilities inside the villa are more than adequate.
The Poet Reef outhouse, though, provides a whimsical bonus restroom option. One that lets you heed nature's call one step closer to nature, without giving up all the comforts of villa living.
For more on the crazy-cool guest experience at Poet Reef, be sure to check out their Airbnb listing and follow them on Instagram.
Related Posts