Deal of the Week: A Romantic Hilltop Escape in Martinique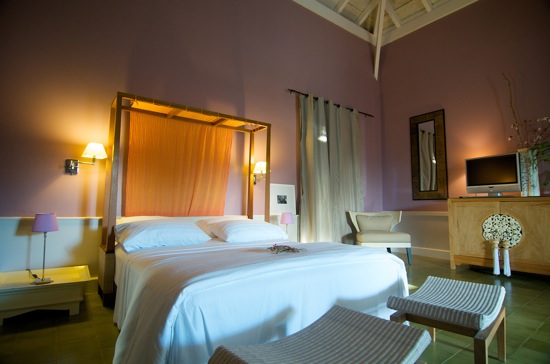 Maybe it's the rhum. Maybe it's the food. Maybe it's the amazing natural beauty. Maybe it's all of the above… Whatever the reason, Martinique is undeniably among the most romantic islands I've ever set foot on.
Martinique is French, after all. Better still, it's in the Caribbean. Take a bit of that legendary Parisian predisposition toward all things l'amour and combine it with the sultry allure of the Caribbean and you have a recipe for romance rivaling just about anywhere outside of the Eiffel Tower itself.
For further proof, see The Thomas Crown Affair. You know, the 1999 film starring Pierce Brosnan and Renee Russo with the sizzling tropical island getaway scenes… You guessed it, they were filmed in Martinique.
While the actual hilltop villa featured in the film is not available for rental, many comparable options abound for romantics wishing to get their Thomas Crown Affair on in the Isle of Flowers. One of my personal favorites is Le Plein Soleil Hotel.
Located in the breezy hills above the seaside village of Le Francois on Martinique's picturesque Atlantic coast, Plein Soleil is an intimate and stylish boutique property comprised of 16 artfully decorated guestrooms and suites. Rooms are spread among five colorful villas, each designed in the style of creole cases, or petite houses adorned with wooden fretwork. Many also have small, private plunge pools.
Talk about off the beaten path, you literally have to traverse through a banana plantation to get to Plein Soleil! It's not a smooth ride either as the nondescript dirt road provides absolutely no hint of the chic hideaway at its zenith.
The going may be a little rough getting to Plein Soleil, but once you're there everything's easy. At every turn the property denotes elegance and class. Bright whites accentuate vibrant Caribbean colors, local artwork, straw creations and special touches from Asia. The tropical colors extend to the lush landscaping, which frames the dramatic hilltop vistas nicely, and the gourmet cuisine, which ranks among the best on the island.
The thing that always impresses me most about Plein Soleil (I've visited the property six times in the past four years) is the service. The owner, Jean-Christophe Yoyo, and his staff go way out of their way to make guests feel at home. Don't be surprised, for instance, if one of your servers at breakfast is Mr. Yoyo himself. If you need to iron a shirt while visiting the property, as I have on several occasions, don't expect the staff to deliver an iron and ironing board to your room. Nope, they'll just do it for you…with a smile.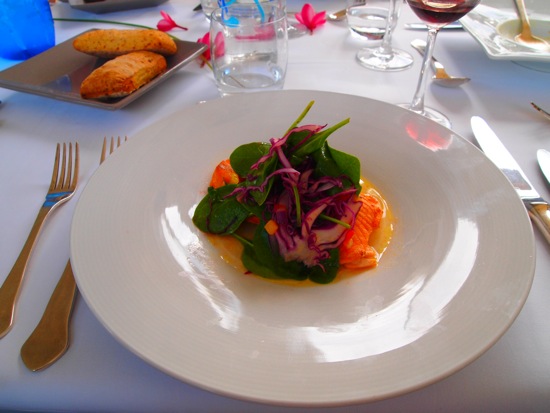 As you may have guessed, I truly love Plein Soleil. My only gripe is that I'm always there alone while traveling on business. Sitting there at night on the wooden deck that hugs the hotel's dining area, a bottle of fine French wine my only companion, I can only dream of sharing this special place with my wife…some day…
For those who can make a "some day" escape to this hilltop hideaway sooner rather than later, Plein Soleil is offering a Sixth Night Free promo on hotel stays through September 30, 2010. They'll even throw in complimentary daily breakfast. In total, you'll save a minimum of about $300 give or take as the exchange rate with the Euro goes.
For reservations and more information, contact Plein Soleil via email at pleinsoleil1@wanadoo.fr.
* The information in this story was accurate at the time of publishing. All rates and specials are subject to change at the travel provider's discretion.
Related Posts