Digging Conch Bar Caves in Middle Caicos, TCI
Spelunking was certainly not something I planned to do on my last trip to the Turks and Caicos. After all, the 100 or so islands that comprise TCI are famously flat. The highest point in the country: a very modest 161 feet above sea level. Exploring any subterranean cave system here would surely require scuba gear, right?
Wrong.
On the north coast of Middle Caicos, just east of the settlement of Conch Bar, lies the Conch Bar Caves.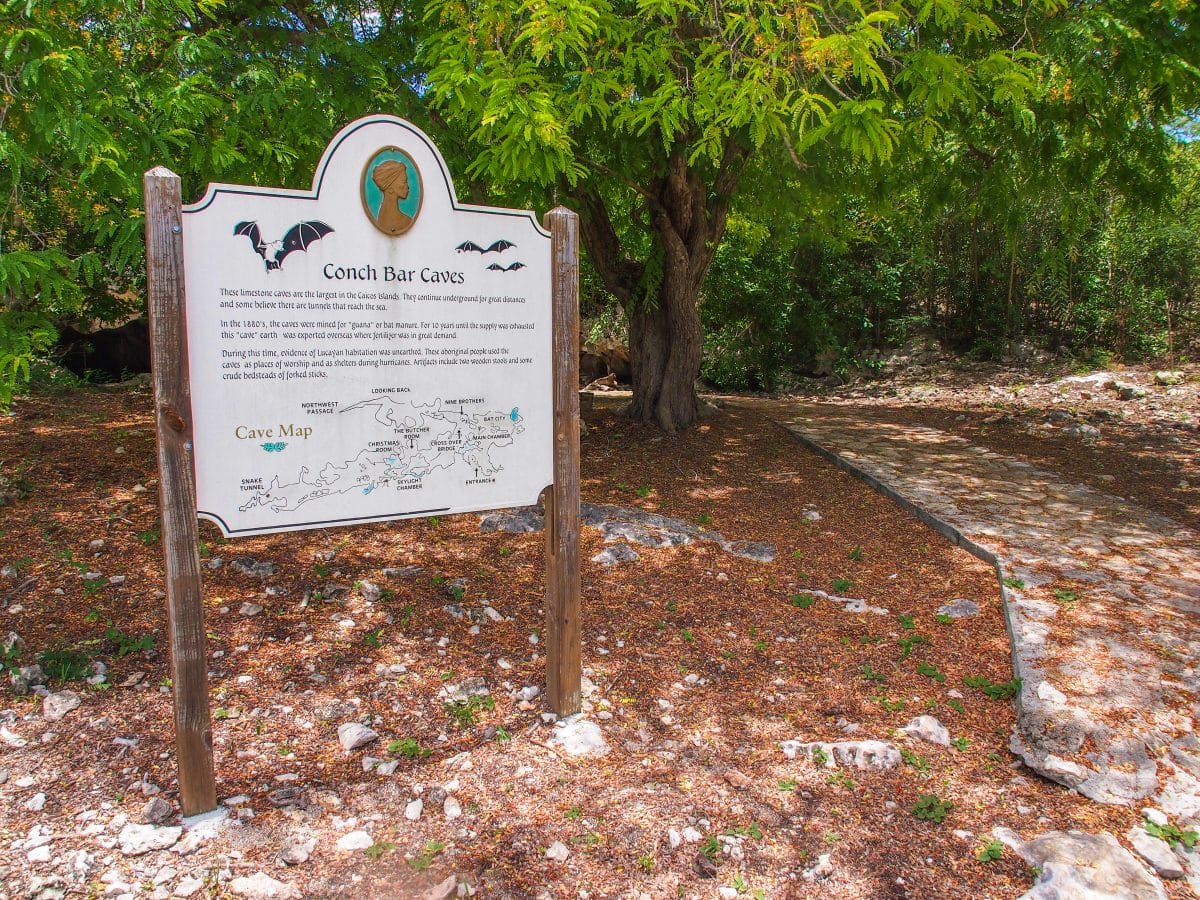 The largest cave system in the Turks and Caicos Islands, Conch Bar stretches over 1.5 miles. As you may have gleaned from the welcome sign, several colonies of bat species live here.
We didn't manage to see any of them, though we could hear them squeaking and fluttering their wings in the blackness. Spoooooooky!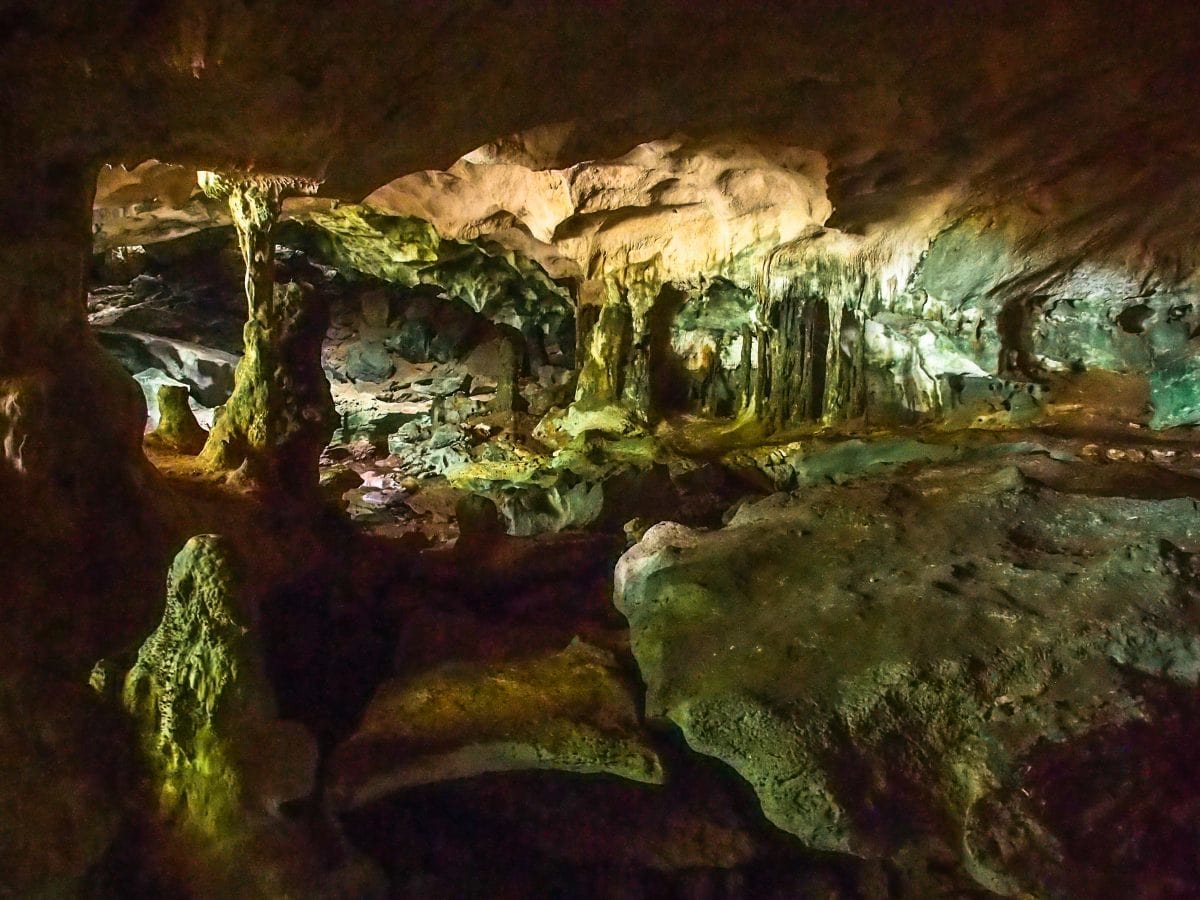 You may or may not encounter a few bats, but what you'll definitely see are lots and lots of impressive stalactites and stalagmites, full columns from floor to ceiling, some small tide pools, and eerie ultra-dark spaces.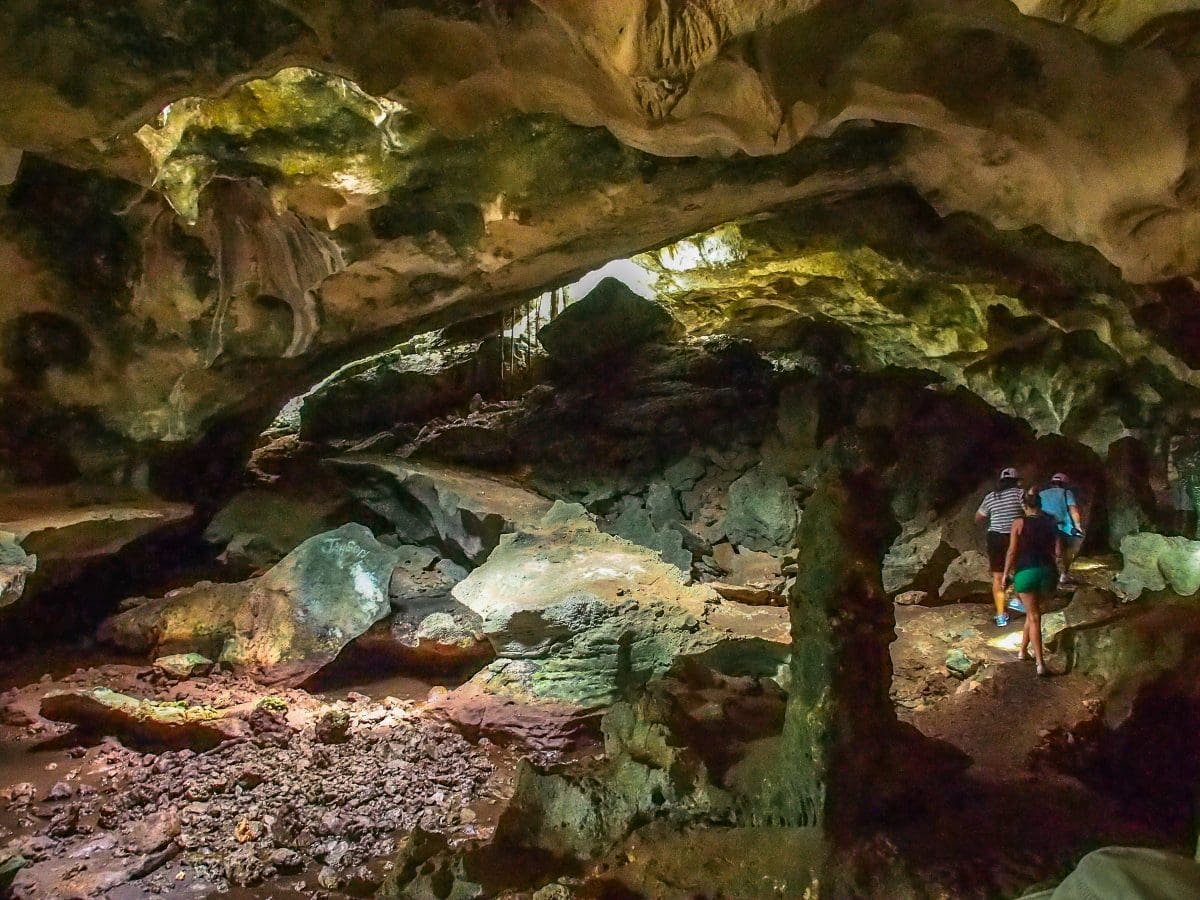 As shown in the lead image above, you'll also find some really old graffiti. It's thought that the markings were left by tourists who visited during the early-1900's, proving TCI's longstanding popularity among travel enthusiasts.
Lucayan Indians, the first inhabitants of the Turks and Caicos Islands, also left their mark in the Conch Bar Caves, as did guano miners who toiled here in the 1880's.
If you're tempted to scratch out a remembrance of your own here, well… don't. The Turks and Caicos National Trust, which manages the cave system, imposes steep fines for such offenses. Sadly, this hasn't stopped everyone, though…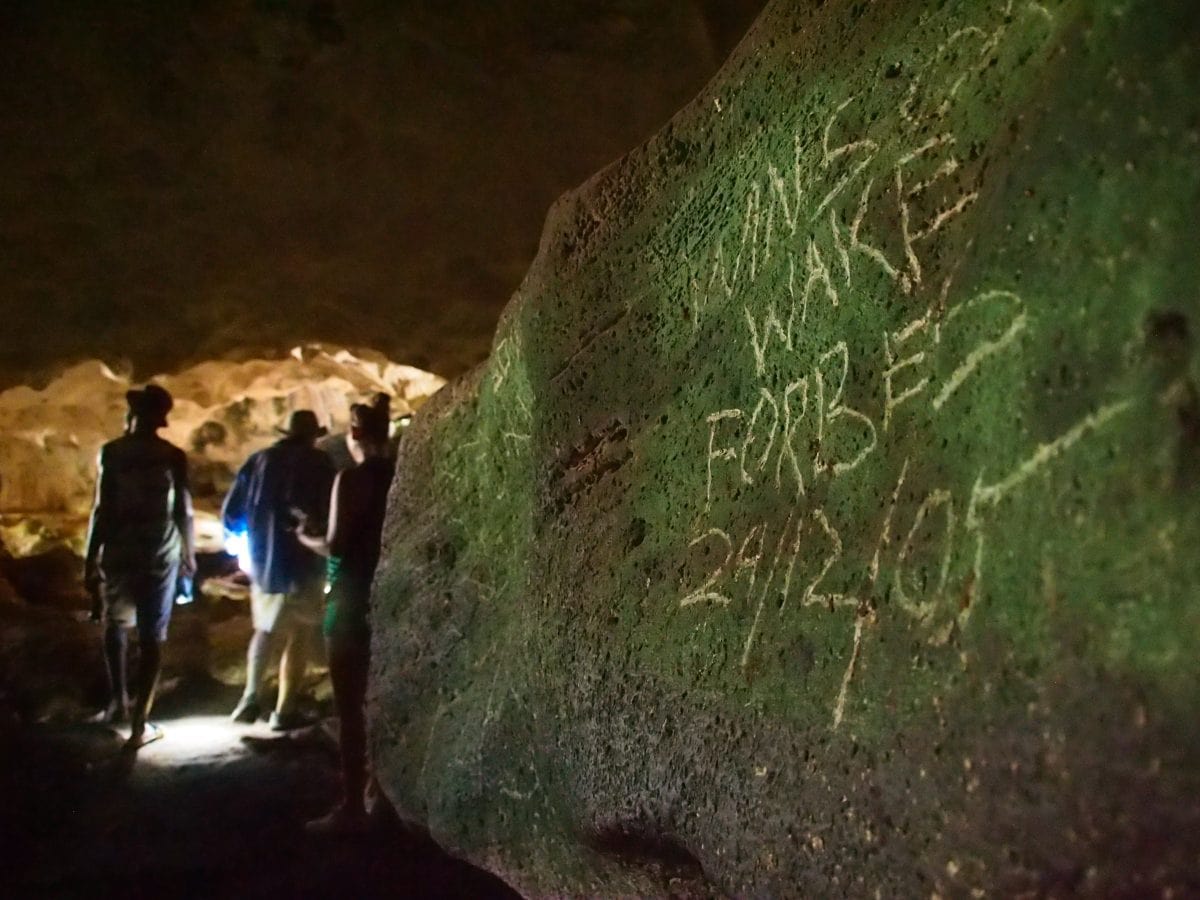 Thankfully, though, these bits of graffiti are about the only signs of man's intrusion into this natural treasure. There are no paved footpaths here. No lights or creepy sound effects either.
The only sounds are the bats and the gentle dripping of water stretching the many stalactites ever closer to the ground. Wild, untamed, magic.
The fantastically raw, natural state of the Conch Bar Caves means that you'll have to take a few precautions visiting here, of course. The ground underfoot all throughout the system is alternately slippery, rocky, or not there. The pitch darkness of the place further complicates trekking about. So, definitely wear sneakers, or some other sturdy shoes, and proceed slowly.
It's not Rio Camuy (Puerto Rico) or Grotte Marie Jeanne (Haiti), but the Conch Bar Caves do offer surprising bit of soft adventuring that's 180-degrees from the usual beach 'n chill pursuits so common in TCI.
The Conch Bar Caves are open on weekdays (Monday – Friday) from 9am to 3pm. There's a US$20 per-person entry fee (cash only!) that includes a guided tour. Your guide will have flashlights, but I highly recommend bringing along one of your own.
For more information, visit the Turks and Caicos National Trust online, or check in with our friends at Big Blue Unlimited. If you're staying in Provo and looking for an easy way to experience all the best of North and Middle Caicos, Big Blue is the way to go.
Related Posts