Montserrat Volcano Half Marathon, Here We Come!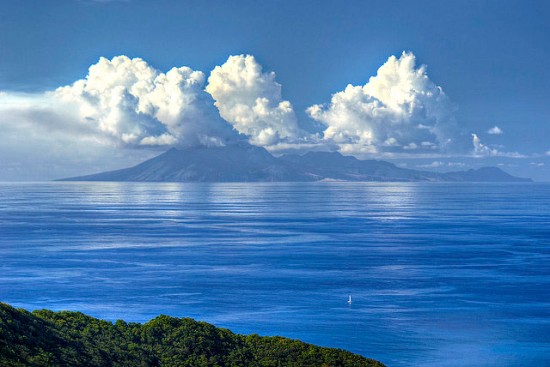 Yes, you read correctly. I'll be representing Team Uncommon Caribbean in the 2nd annual Montserrat Volcano Half Marathon!
This is one West Indian event simply too uncommon to pass up. Not only does it take place on the beautiful, yet woefully under-visited island of Montserrat, but the "rugged & strenuous" course also promises to be a very hilly one with spectacular sea-views all along the way. Oh, and of course there's the active Soufriere Hills Volcano to contend with…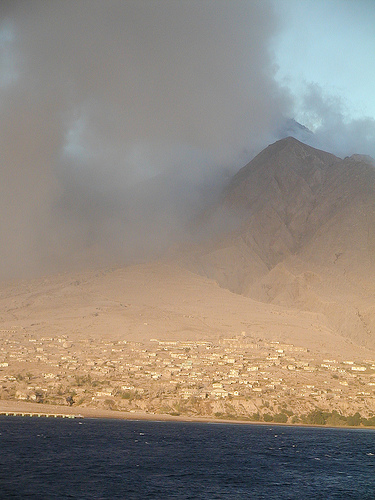 This is the same volcano that, after a long period of dormancy, erupted in 1995 burying the old capitol of Plymouth under a fast-moving pyroclastic cloud of superheated rock and debris, and has remained active ever since. In 1997, another eruption and subsequent pyroclastic flow destroyed the airport, and by extension, the fragile tourism industry that was still in the process of rebuilding after a direct hit by Hurricane Hugo back in 1989.
However, that was then. Today, Soufriere Hills is one of the most monitored volcanoes on the planet. Sure, this year has already seen a decent sized explosion that managed to send a cloud of ash over to Antigua and Guadeloupe, but I'm just looking at it as a little extra incentive to run faster!
Between now and race day (Saturday, November 27th) you can expect a series of updates on my training (which may or may not involve more than drinking rum and eating roti). I'll also introduce you to my running mate, Dave Keener, who is more apt to include beer in his training regimen, and highlight all that we hope to explore when we get to Montserrat just in case anyone wants to come down to cheer us on.
Let's get ready to rumble!
Related Posts