Deal Of The Week: Save $500 and (Possibly) Fly Free to Nevis
Give me a ticket for an aeroplane…
Generally high prices on flights to the Caribbean are often cited as top impediments keeping us away from the islands, especially as the calendar turns to colder months. Temperatures drop, airfares rise, and many of us are left out in the cold.
Our friends at Nisbet Plantation in Nevis aim to flip the script this fall… Well, at least for one lucky guest.
You remember, Nisbet, right…?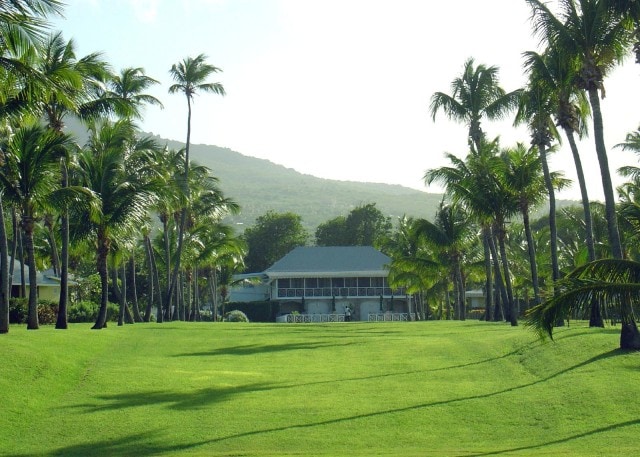 The marvelous romantic adventure I got to enjoy here with the wife five years ago still remains fresh in my mind, thanks in large part to the gracious ladies and gentlemen staffers at this most uncommon and historic plantation hotel by the sea.
Arms needn't any twisting in my house to encourage a return visit, of course, though the chance at getting free air tickets is certainly nothing to sneeze at. Here's the deal…
Nisbet Plantation You Could Fly Free Promo
Make plans to stay at Nisbet between October 18 and December 18, 2015. Make sure your stay covers a minimum of five nights. (Trust me, you'll want to stay longer.) For every one of those five nights or more that you're at Nisbet, you'll save $100. (Example: stay seven nights, save $700.)
Applying these savings to your air travel would make for a pretty good deal right there… but there's more!
As part of the deal, Nisbet will also reward guests staying a minimum of five nights with a $200 beverage credit. That's a lot of ice-cold Carib Beers or Midnight Creeper cocktails… but there's even more!
Daily breakfast and afternoon tea, nightly three-course dinner, free daily rum punch celebrating Nisbet's Silver Jubilee, and complimentary round-trip car/boat taxi service to/from the airport in either St. Kitts or Nevis is also all included.
So, you might be wondering, what about the free air tickets?
Well, every guest staying the minimum five nights over the October 18–December 18 promo period will also be entered into a drawing where one (1) lucky winner will receive a check covering the entire cost of their air travel to/from St. Kitts & Nevis for their Nisbet getaway. Even if you're flying first class, they'll cover it!
Caveat: Nisbet subtracts the $100 per-night savings from the cost of your airfare, which, depending on where you're flying from and your length of stay, could really take the sizzle out of this segment of the savings.
The total cache of promo goodies still benefits guests pretty nicely, though, as does any time you might get to spend in Nevis.
For reservations and more information on You Could Fly Free promo, visit Nisbet Plantation online.
*The information in this story was accurate at the time of publishing. All rates and specials are subject to change at the travel provider's discretion.
**Lead photo credit: Flickr user Robert S. Donovan.
Related Posts