Black Sand Beaches also mean Blue Waters on Dominica
There seems to be some trepidation among a subset of travelers. They're worried that because Dominica boasts some of the most beautiful black sand beaches in the Caribbean, that somehow its surrounding waters aren't as brilliantly blue as some other nearby destinations.
Allow me to allay any fears you may have with an aerial perspective.
Drones have become standard issue equipment for us here at Uncommon Caribbean, so they come with us on almost every trip we take. While we're usually more focused on intimate exchanges that happen on the ground attainable only through experiential travel, adding drone photography and videos to our content does an excellent job of setting the stage upon which our adventures play out. So, naturally, I had my trusty DJI Mavic 2 Pro with me on my recent trip to Dominica.
Still, when I got airborne, I was a bit surprised. I mean, Dominica is known for its pristine natural wonders, but again, look at that water above! Crystal clear and positively radiant.
The same could be found here surounding Secret Bay.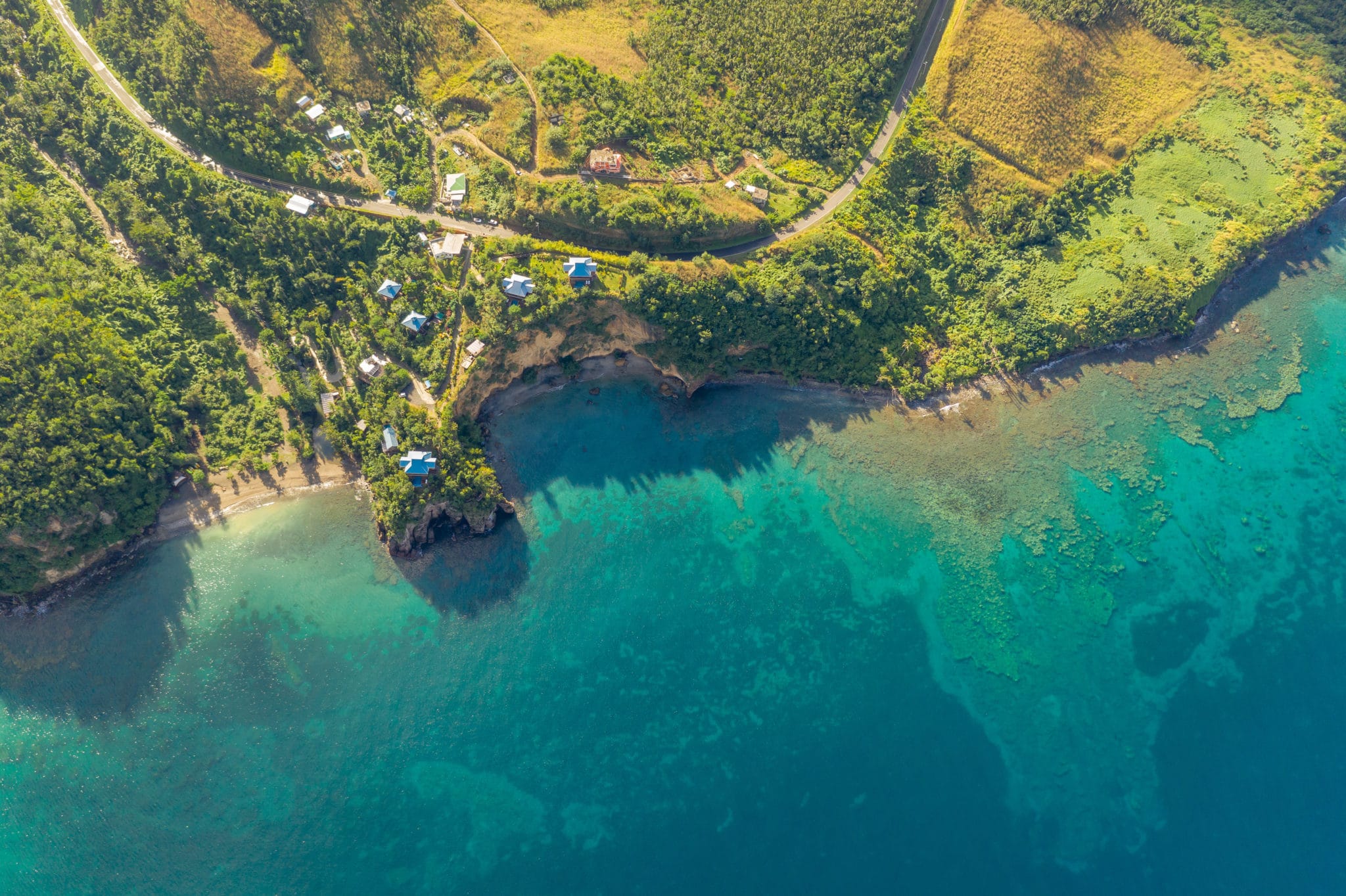 And that magnificent water also formed a turquoise halo around Cabrits National Park.
These are just a few examples, but, regardless of the color of the beach I explored during my week on the island, the water was perfect. If anything, the trademark black sand beaches only lent an air of the exotic to this world-class water.
So, if you were one of those worried that black beaches meant dark water, fret not. Some of the cleanest and clearest waters in the Caribbean await just off the Nature Island.