Banana Fritters Recipe: Frying Up Local With The Crucian Contessa
Editor's note: Lots of rain during the late-summer and early-fall periods here in South Florida will hopefully yield some nice bananas for me once spring rolls around. If so, this nice and easy recipe for Banana Fritters from our friend, the Crucian Contessa, will definitely come in handy… (SB)
If I had to pinpoint a "go-to" comfort food it would be this simple fritter. What makes it extra special is using the local bananas we grow here on St. Croix. They are the banana-iest bananas I've ever tasted!
You might also like: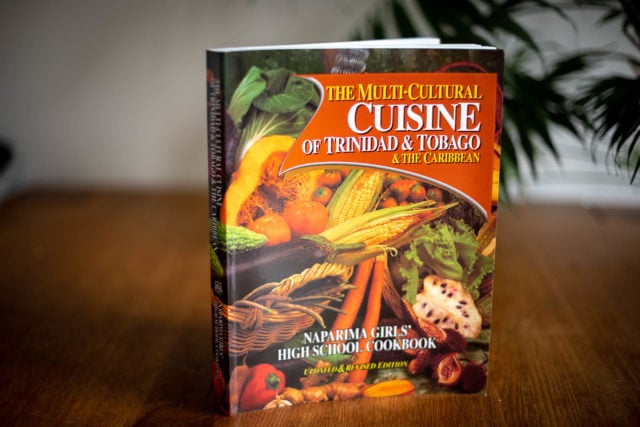 Naparima Girls' High School Cookbook *BEST PRICE*
The Naparima Girls' Cookbook is the ultimate tome of Caribbean cooking that deserves a place of honor in Caribbean kitchens everywhere.
Our farmer friends gave us the tiny variety we call Bacoba, which they grow in the rainforest on their organic farm – Ridge to Reef. I swore you can taste the rain and the earth and the care that goes into growing them… Delicious!!
Ingredients:
2 ripe bananas
1/3 cup sugar
1/4 tsp salt
1/4 tsp fresh grated nutmeg
1/4 tsp cinnamon
1 tbsp vanilla extract
1/2 tsp almond extract
2 large eggs
3/4 cups milk
1-1/2 tsp baking powder
1-1/2 cups flour
vegetable oil for frying
It's that moment when you take a bite and your eyes close, and you sigh, and a smile stretches lazily across your face, before you say, "Wow, these taste incredible!"
I know you don't have access to these specific bananas if you're off the Rock, but substitute regular ones and this recipe will still taste wonderful! Full of cinnamon and other warm Caribbean spices to incite that same warm smile reaction!
Directions:
Mash the bananas to a puree like consistency, then add all the liquid ingredients (eggs and milk). Next add the flavorings (sugar, salt, nutmeg, vanilla, almond, and cinnamon) and stir.
Sift the flour and baking powder together and stir to incorporate into the wet mixture.
Do not over-mix as you will toughen the batter, mix just enough to ensure it is properly incorporated.
Heat a skillet with about an inch of vegetable oil and then carefully pour about a 1/4 cup of batter onto the pan.
Fry until the fritter is cooked through and golden brown. Around the edges should also be crispy.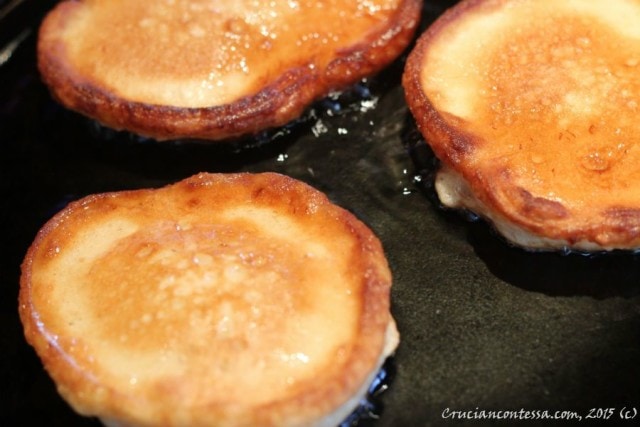 Place on napkins to drain.
Tip: I always prepare a tester fritter before diving into making a full batch. I fry just one taste it and see if I need to make any adjustments to the batter. Is it too thick? Too thin? Does it need more sweetness?
We usually eat these fritters with fried fish, though they're the perfect side to everything. As a snack, they're also just fine on their own.
Enjoy!!!
For more great Crucian Contessa recipes, be sure to visit her website and Facebook page.
Related Posts