Hiking Goat Hill: Steep Ascent to St. Croix's Sweetest Views
We don't have mountain hiking in St. Croix, per se. Our mounds are more modest than the towering peaks found in the Greater Antilles and further down island. Don't get me wrong, though. Hiking the highest heights in St. Croix is still eminently rewarding. Arguably the best of those rewards can be earned hiking Goat Hill.
Measuring in at a modest 672 feet, Goat Hill represents the highest elevation at the far east end of St. Croix. Doesn't sound very daunting, right? Don't be fooled. There are two factors that make this hike a bit more difficult than it appears on the surface.
Before we delve into the challenges, though, let's help you find the trailhead.
How to Find the Goat Hill Trailhead
The easiest thing about hiking Goat Hill is finding your way to the trailhead. From anywhere in St. Croix, simply head to Cramer Park, the most popular and best-known beach at the far east end of the island. Instead of turning left into the beach parking lot, keep driving a little further.
In about two seconds you'll see a huge satellite dish on your right. You'll want to pull off the road and park anywhere around here.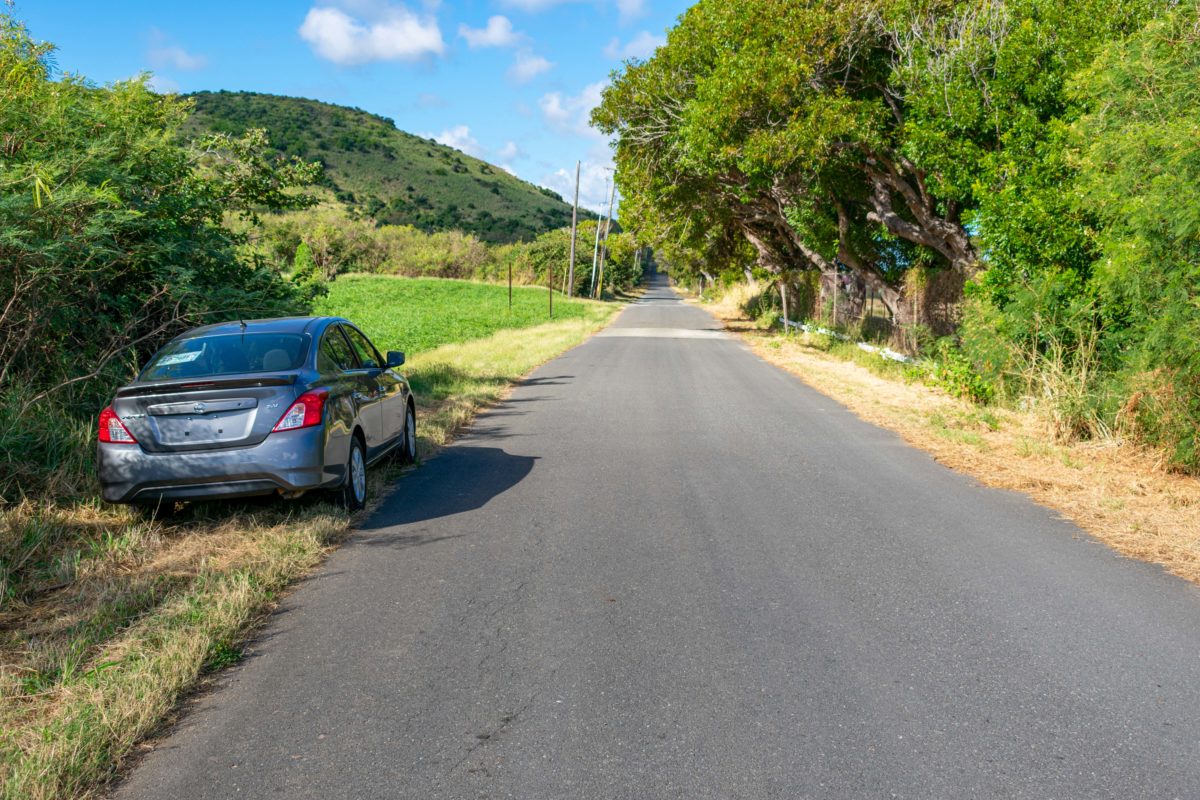 Just east of the Big Dish, as it's known locally, is a dirt road trailing up into the bush. This is where your hike begins.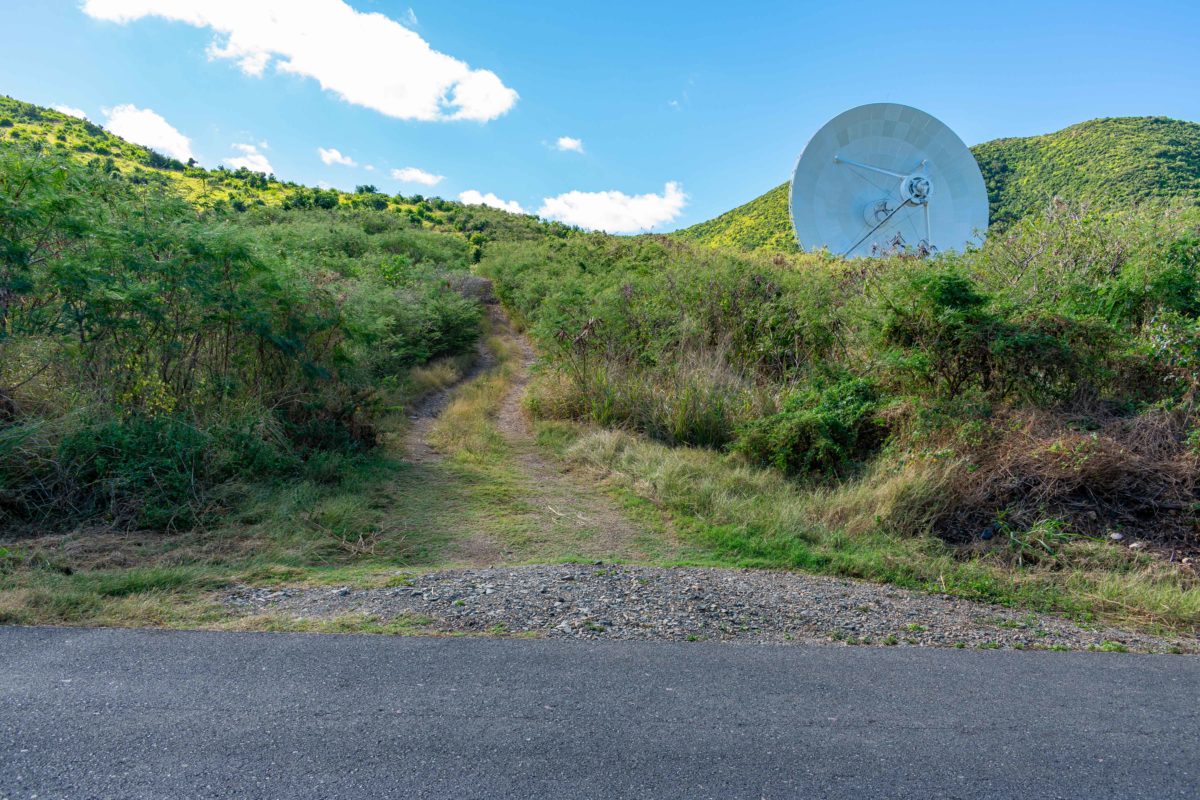 Starting the Ascent
The path runs you right by the past the dish, elevating steadily right from the start.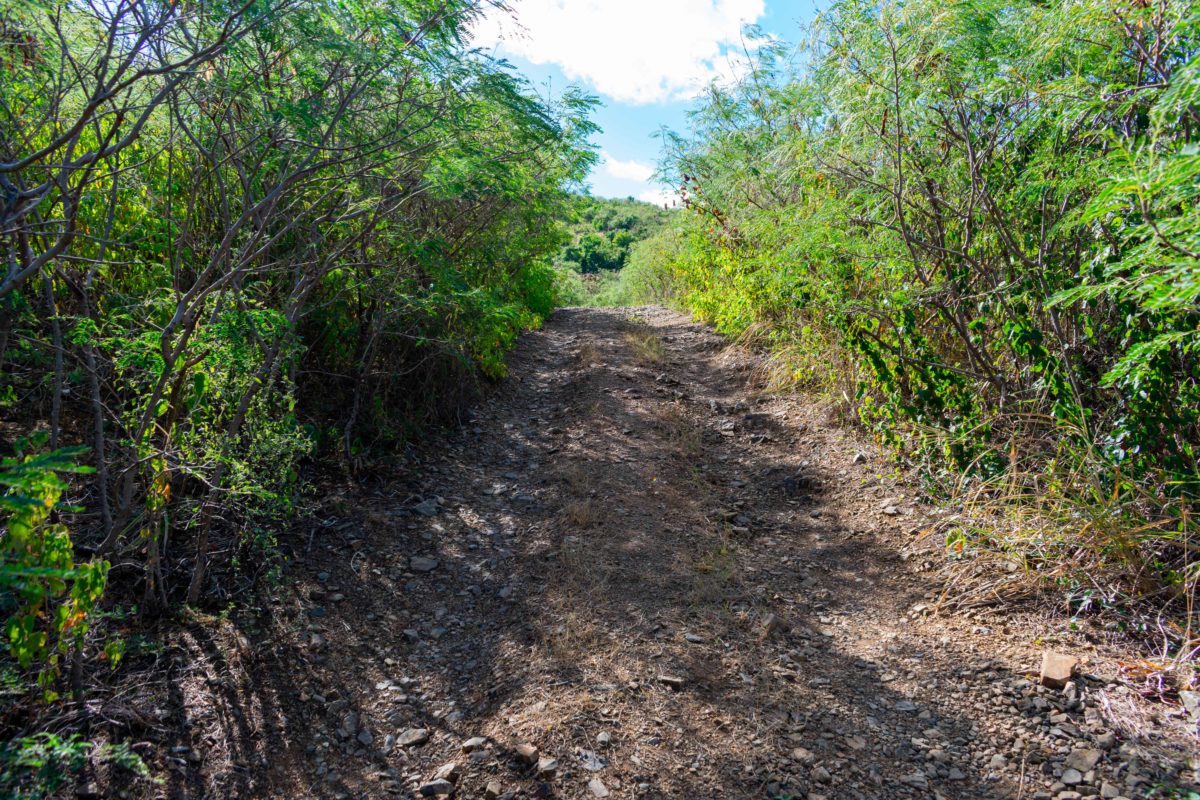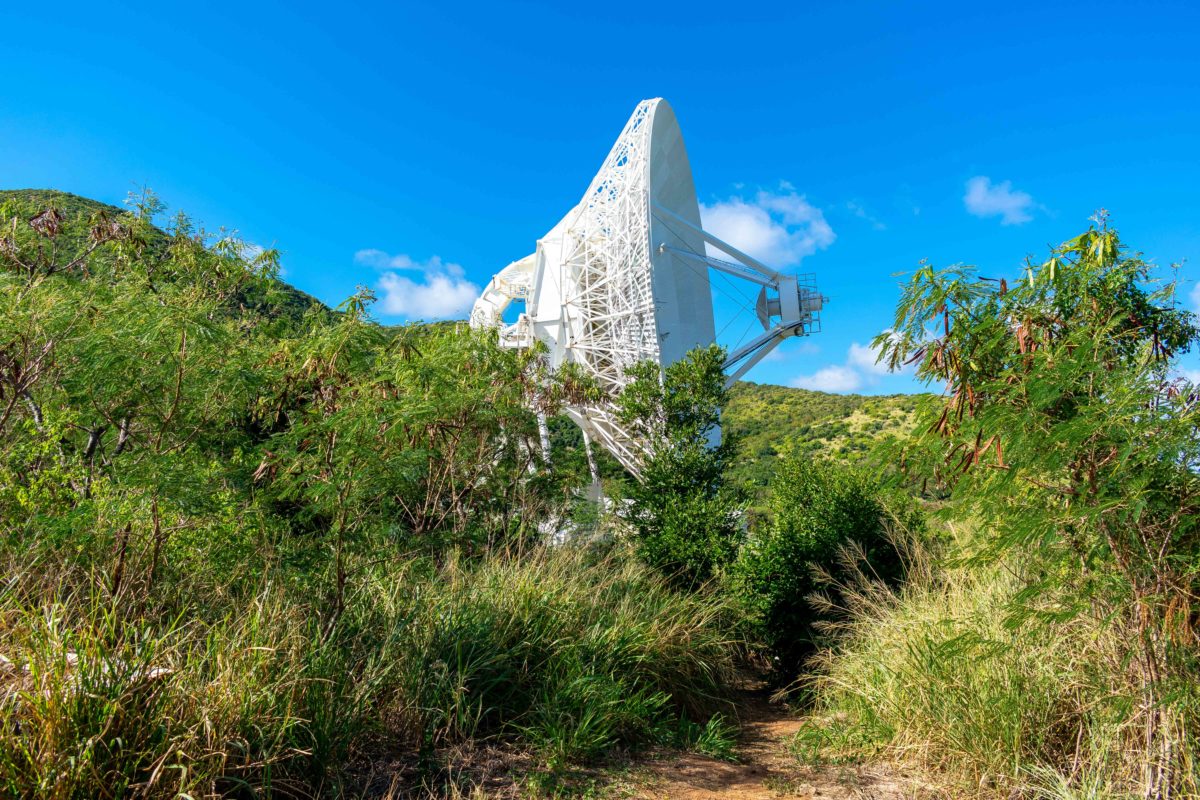 This lower portion of the trail was somewhat shaded when I trekked here in January 2019.
This would prove to be a blessing short-lived, however.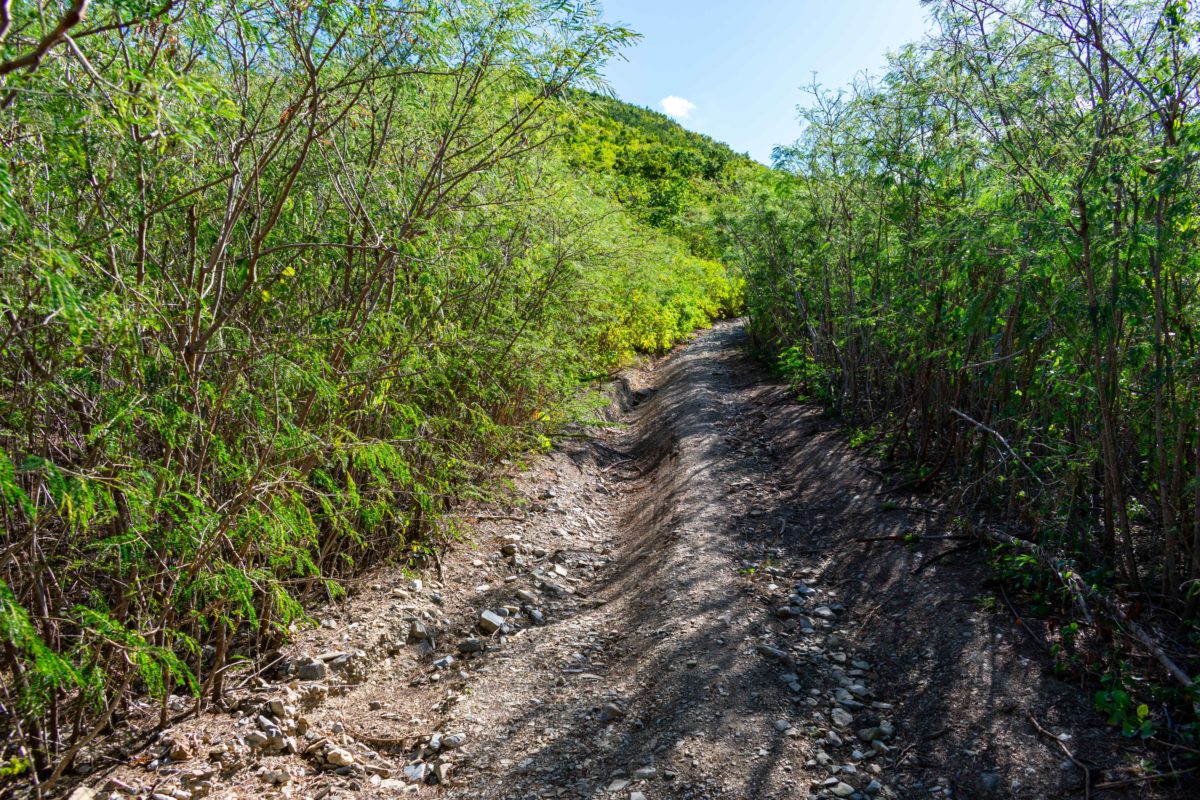 As the shade disappeared, the path seemed to get steeper. At this point, I was only six minutes into an accelerated hike, but my legs felt like we had been trekking for much longer.
Up and up I continued to climb before finally rounding a bend and reaching a clearing.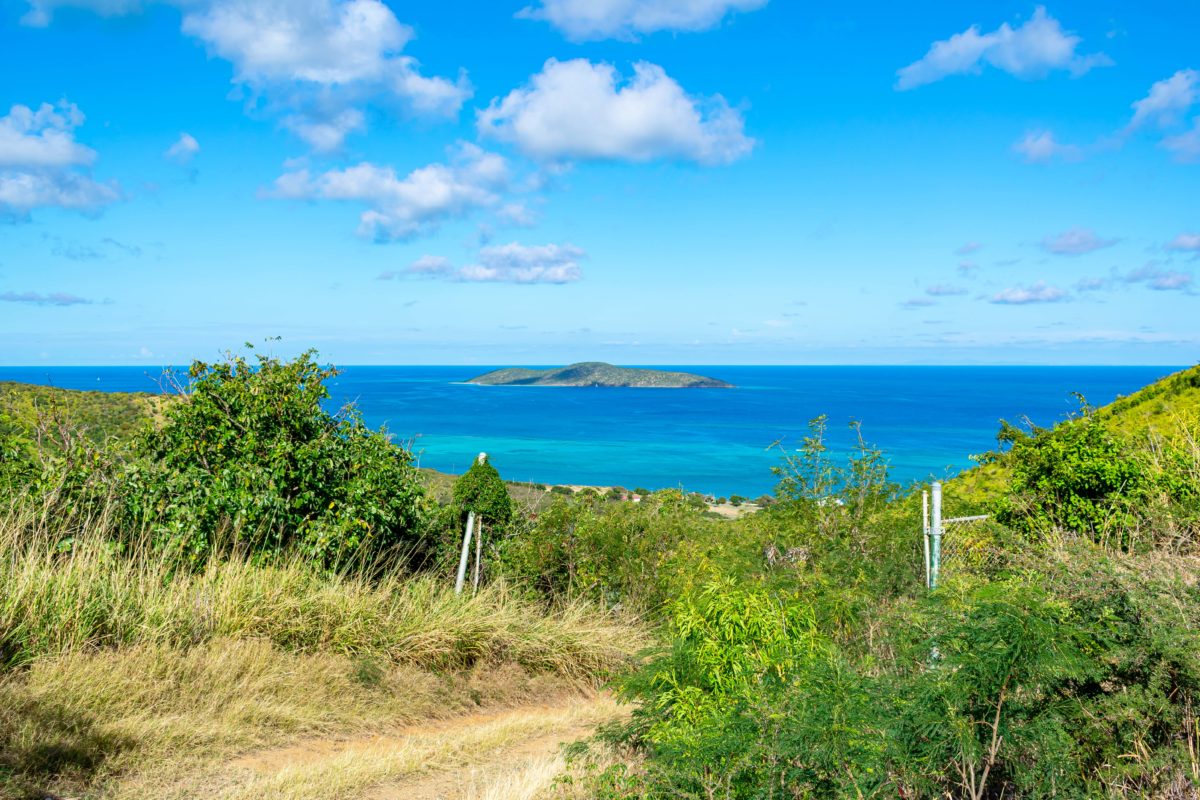 Ridgeline Rest Stop
Here at this ridge you can stop and enjoy views of the north and south shores along St. Croix's East End. The views here are pretty incredible.
I lingered here for an extra minute or two, enjoying the sights and the occasional cool breeze. This turned out to be a good idea, as the final push to the summit was even steeper than the lower portion of the trail.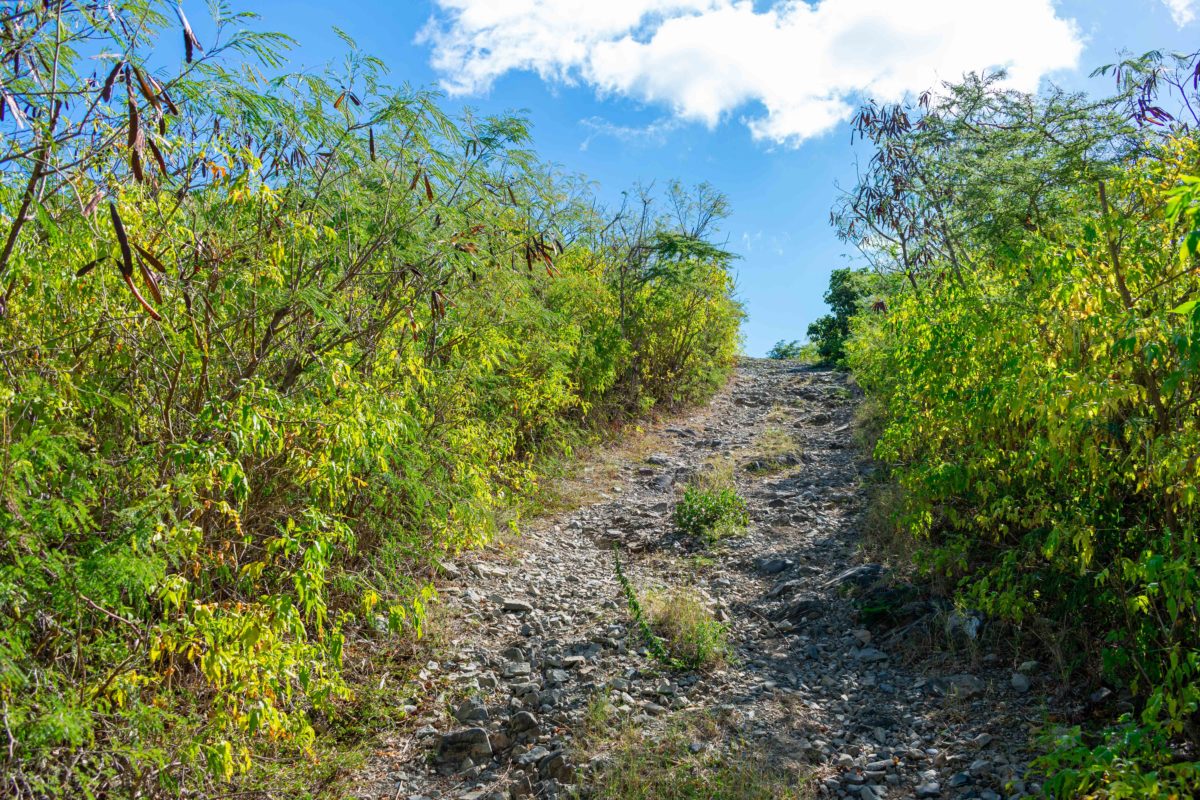 All along this final stretch my thighs and calves were on fire. Each step closer to the top brought with it a mix of pain and exhilaration. The heat, as well, raised the intensity. My clothes were soaked through with sweat; my heart pounding through my chest.
I could see the finish line of the summit. There was no doubt I'd make it. Still, the agony of those final steps really took a bite out of me.
In the end, though, it was all very well worth it…
It's Lovely at the Top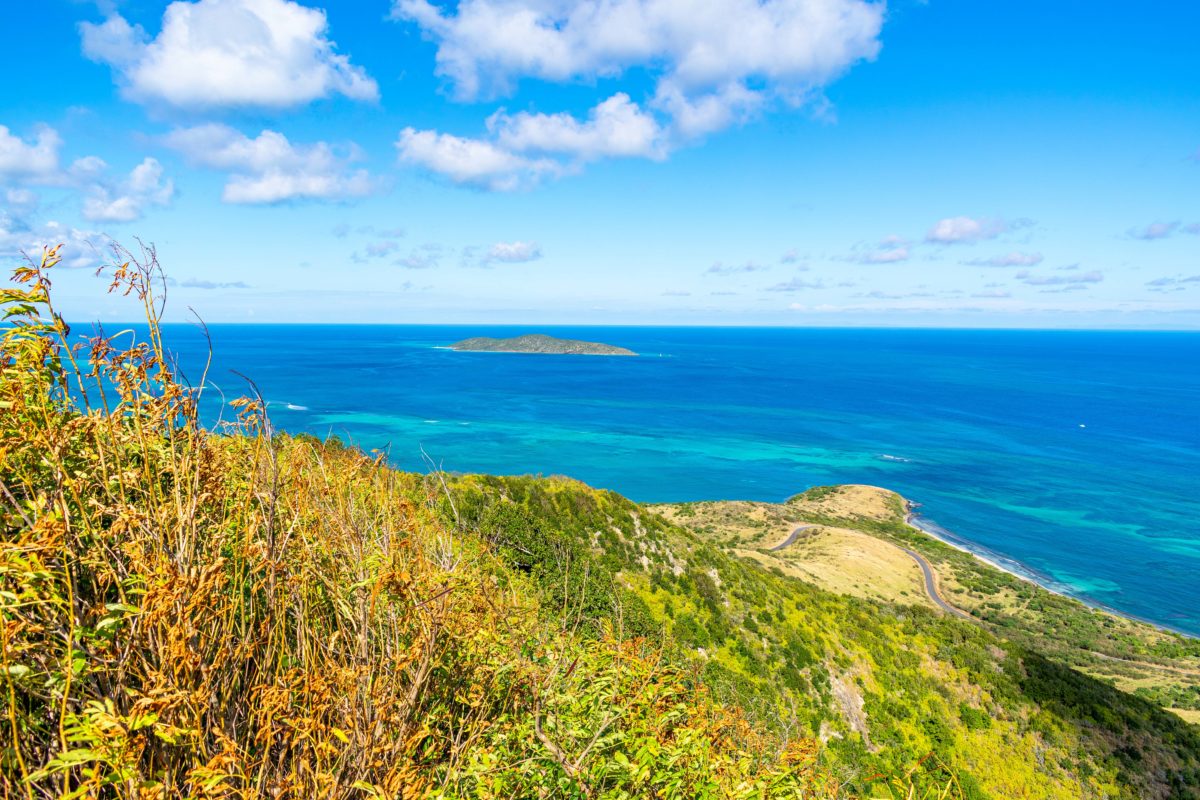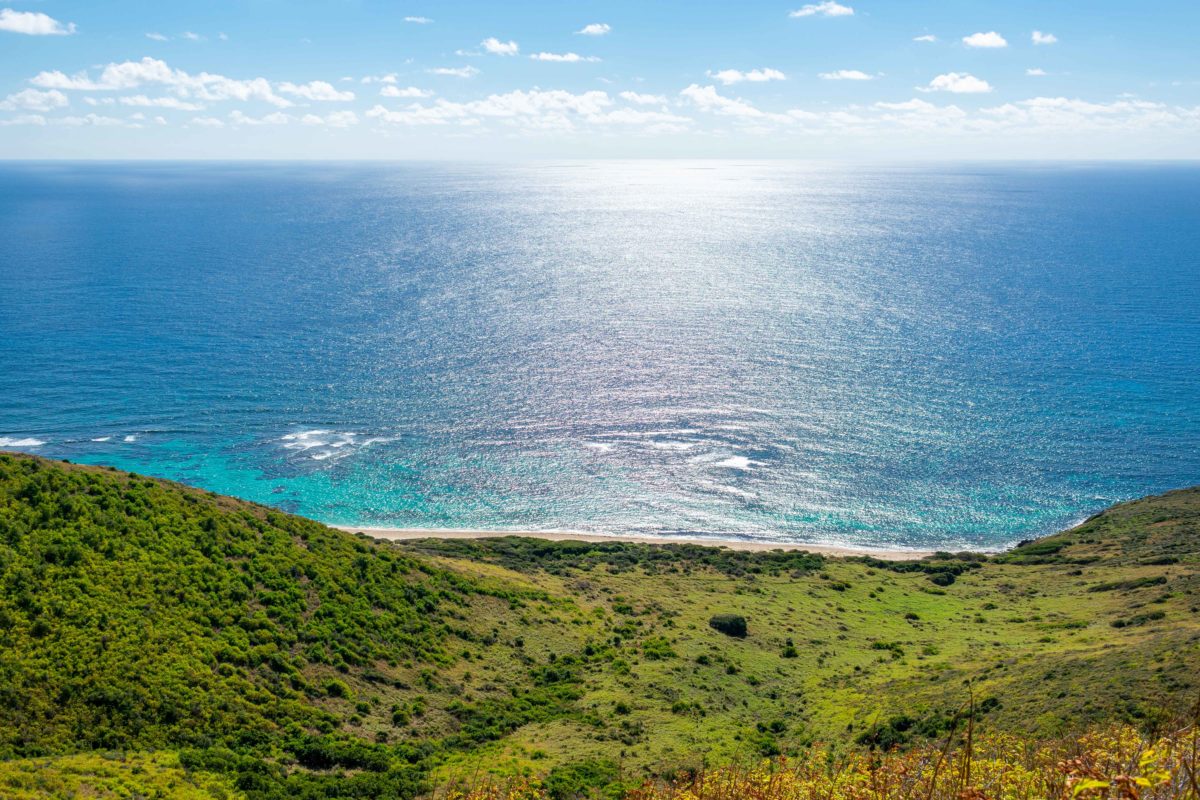 St. Croix has always been insanely beautiful from every angle to me, of course. After hiking Goat Hill, though, and admiring these vistas and ocean views, I'm convinced there's no better place on-island to enjoy just how gorgeous St. Croix really is.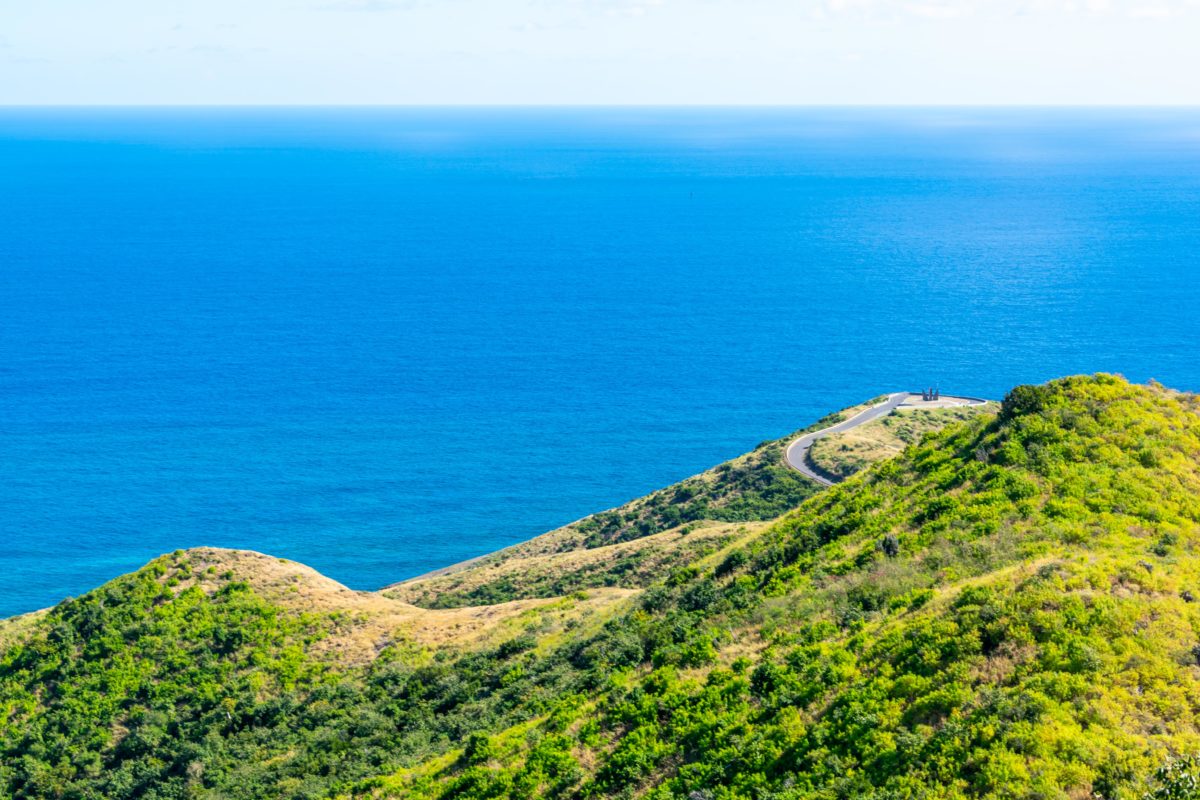 In many ways, the trek down from Goat Hill was harder than the climb. The pain in my legs was one thing, but it was the sorrow of leaving these incredible views behind that hurt even more. Trust me, once you make your first climb, you'll always want to return here every time you're back in St. Croix.
Hiking Goat Hill Tips
So yeah, a 672-foot climb was never more arduous for me. As you may have gleaned from the text, the two big challenges here are the lack of shade and the steep incline of the trail. DEFINITELY walk with a lot of water for this hike, especially if you're heading out during the midday hours. Also DEFINITELY wear a wide-brimmed hat to shade your face and apply sunscreen liberally.
In terms of dress code, this hike doesn't really require anything special. For footwear, I wore running shoes as I was trying to add a little extra fitness to my hiking fun. If I wasn't in a hurry, though, sandals or flip-flops would've been fine. Shorts are okay too as there's no trekking through tall grass or underbrush.
The dirt road is wide enough that you could actually drive a 4×4 up to the summit, though it wouldn't be as much fun and you'd put those on foot (and mountain bikes) in danger.
My total time racing to the top was 25 minutes, which obviously included lots of time for stopping and snapping pics of Jack and Isaac Bay. If I could've stayed at the top all day, though, I would've. It's that special up there.
Related Posts