The Original Crucian Hook Bracelet
I'm completely naked. Not right now, as far as you know. Not in the photo below either, though that would go a long way toward explaining the pained expression gracing the man in the background. No, my nakedness is more of a figurative thing. A sad and empty condition of the soul brought on by the haphazard loss over of a most prized possession. A piece of jewelry that for me, and just about every Crucian, signifies the simple, yet magnificent awesomeness of our lickle island. Our unique heritage, St. Croix's beauty, and our home-island pride. I'm referring, of course, to my beloved Crucian Hook Bracelet.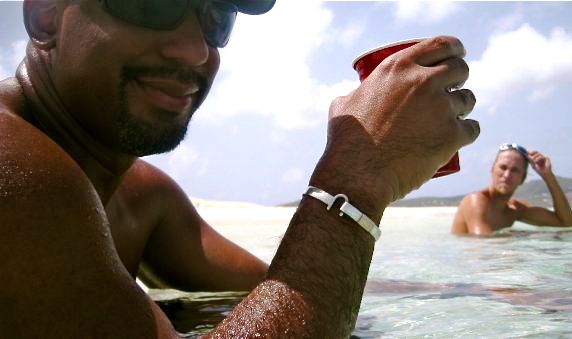 That's a lot of weight for a simple piece of jewelry, but the original Crucian Hook Bracelet is so much more than its complement of silver and/or gold. This is no mere accessory. No shiny anonymous something or other worn simply at the whim of some prevailing fashion trend. Indeed, the Crucian Hook Bracelet is as enduring and beloved a symbol of my home island as has ever existed. EVER.
Where to buy the Original Crucian Hook Bracelet
No doubt, you've seen them for sale in different places before, and unfortunately, not just in St. Croix, Virgin Islands either. Knock-offs and imitations abound throughout the Caribbean, but the original, real deal Crucian Hook Bracelet can only be found in one very special place – #1 Company Street in Christiansted. That's where you'll find Sonya Ltd, a shoebox-sized jewelry store that bearing the name of the legendary woman who created one of St. Croix's greatest treasures some 50 years ago.
As was the case back then, each Crucian Hook Bracelet is still made by hand. This practice ensures no two bracelets will ever be exactly the same.
The similarities that do exist, however, are more than enough to unite all who wear the iconic bracelets as members of one big global Crucian family. No matter where you go, anywhere in the world, if you see someone wearing one of Sonya's bracelets, then you know one of three things. The person is either…
a) from St. Croix
b) used to live in St. Croix
c) visited and fell in love with St. Croix.
What is the meaning behind the St. Croix Hook Bracelet?
While many people focus on whether it's worn with the hook opening pointing out (signifying looking for love) or hook pointing toward your heart (meaning you're taken), there's much more to the meaning behind the St. Croix Hook Bracelet than how it's worn. Much like Cruzan Rum, wearing this bracelet every day helps define us as Crucians, effectively carrying the flag for our unique cultural heritage around the world.
So simple, yet so elegant, Crucian Hook Bracelets regularly draw interest from uninformed friends and strangers alike. This gives us proud Crucians ample opportunities to boast about our home. Clasped tight about any Crucian's wrist, it is a celebrated circle of pride.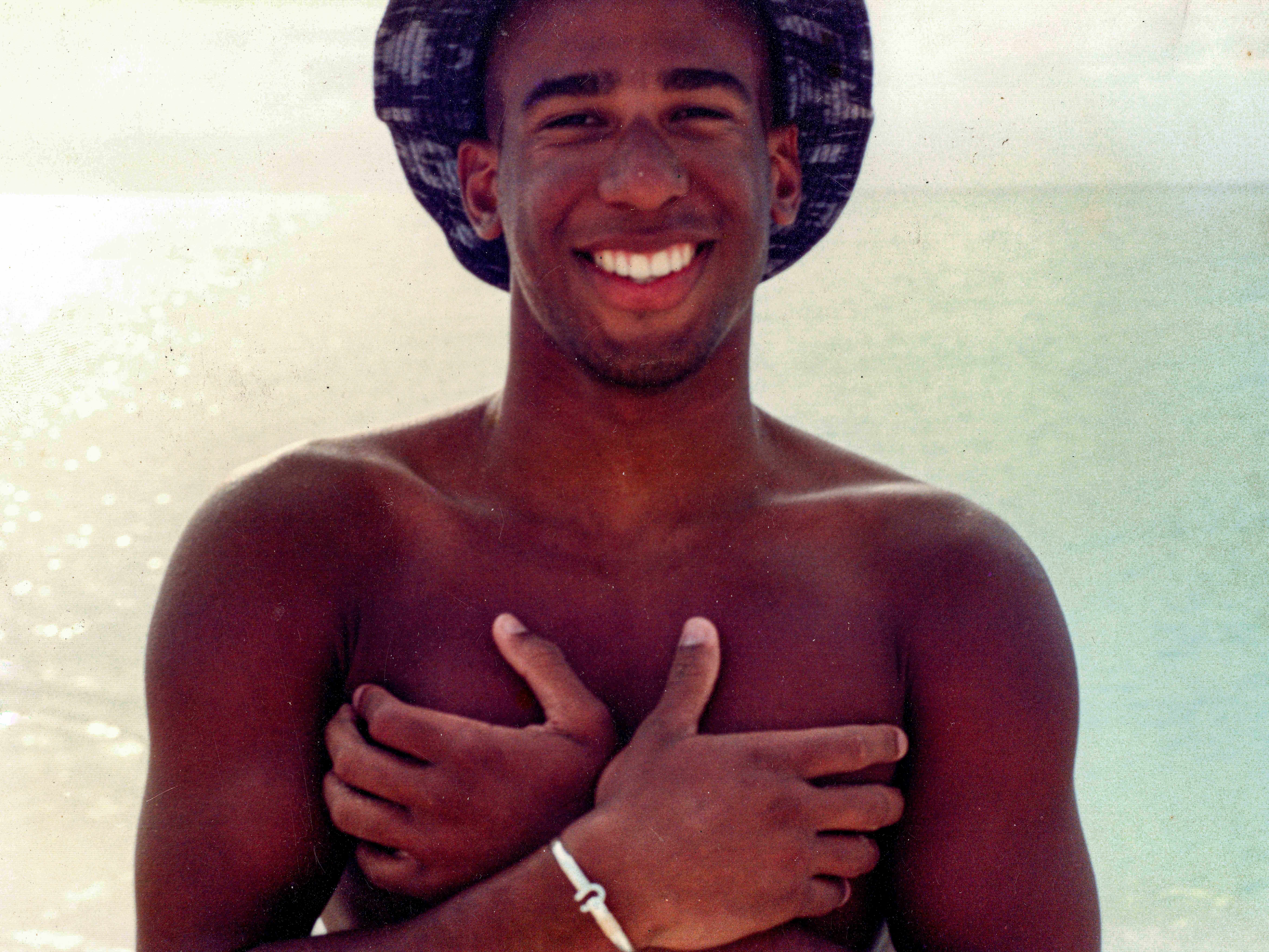 So, how did I lose something so important to me?
Well, I was at the beach near my home in Fort Lauderdale with my kids, messing around in some fairly choppy surf. While tossing one of my kids away from an oncoming wave, my hook got caught in his rash guard. It un-clasped and sank to the murky depths below, lost forever to the sea.
While this might seem a fitting end for this quintessential symbol of my island home, I still left the beach last Sunday feeling sick to my stomach. I can't remember a day since high school that I haven't had a Crucian Hook Bracelet on my wrist. That particular one had been with me for the better of those 20+ years. To me, it was perfect. Remember, no two Crucian Hook Bracelets are exactly alike. Given the option, I would've never traded that one.
Thankfully, I'll be back in St. Croix for my birthday next week.
Guess where I'll be heading to pick out my sterling silver present…?
Order Your Very Own Crucian Hook Bracelet Online
If you're interested in buying your very own original Crucian Hook Bracelet or any other of Sonya's bracelets, but don't have a trip to St. Croix conveniently scheduled as I do, then visit Sonya Ltd. online. You can place orders there and learn a bit more about Sonya and her legendary products.
Related Posts