Warm Memories of a Great Meal, an Even Better Friend and The Magic of The Buccaneer Hotel
I enjoyed one of the best meals of my life at The Buccaneer. It was late-January, 1993. Mere months away from graduating from Bucknell University, I was back home in St. Croix enjoying a warm respite from the bitter Pennsylvania winter. My girlfriend at the time was there too. My friend Gary wanted to make sure this trip would not be her last.
Gary Schumacher is one of the most generous, fair, and fun-loving people I've ever known. Everyone on the island knew him as the pharmacist at People's Drug Store back in the day, though our relationship grew more out of my close friendship with his kids, with whom I attended high school.
Gary was the kind of guy who was always looking to celebrate something, and luckily for us broke college kids, he was also always open to picking up the tab. Upon meeting my girlfriend, he immediately decreed that another celebration was in order. The location: The Brass Parrot Restaurant at The Buccaneer.
Then, as now, and no doubt throughout most of the hotel's storied history, The Buccaneer has served as the top choice for dining, lodging, and fun for visitors to St. Croix. The property was originally founded in 1653, making it the Caribbean's longest running resort!
The protracted age never shows, though, as the singular pride that comes from generations of family ownership keeps the hotel facilities looking fresh and up-to-date. This is no small feat here considering that The Buccaneer stretches over 340 acres, inclusive of 138 guestrooms, eight tennis courts, an 18-hole golf course (one of only two on the island), three beaches, two freshwater pools, a full-service spa, expansive meeting and banquet facilities, shopping arcade, fitness center, and three amazing restaurants.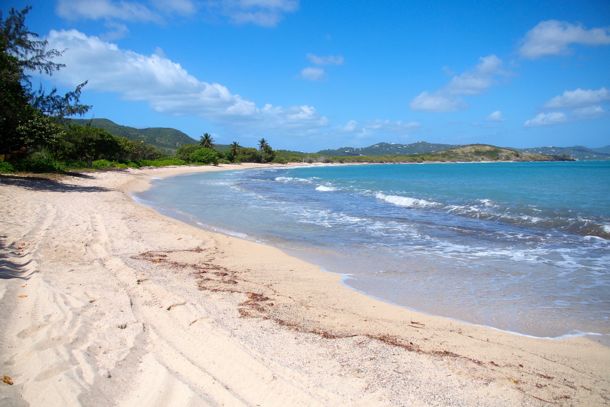 When I checked in here last April for a short stay during The St. Croix Food & Wine Experience culinary festival, all my memories from that special 1993 dinner came rushing back. Everything that was great about The Buccaneer then – gracious and attentive service, sophisticated surroundings, tropical charm, and authentic West Indian elegance – were just as great or even better now.
Sitting and enjoying a cocktail, coffee, or a snack up on the breezeway near the bar in The Great House, it's easy to imagine St. Croix's vibrant past. Off in the distance, Christiansted and Gallows Bay bustle with activity just as they did during The Age of Opulence, 1795-1800, when St. Croix's burgeoning sugar plantations converted the formerly sleepy island into the richest port in the Caribbean.
The staff at The Buccaneer further the allusion, espousing a level of style and grace that would be right at home in more formal times. Servers, gardeners, front desk staff, bartenders – everyone smiles, looks you in the eye, and offers assistance in a manner befitting ladies and gentlemen, exhibiting a genuine care that to me defines luxury way more so than fancy light fixtures or marble floors.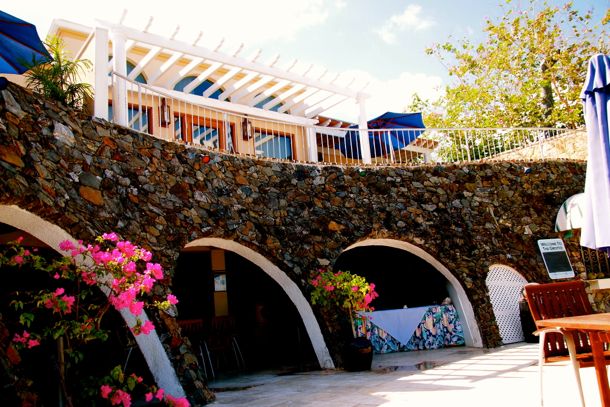 Equally luxurious, of course, is the food at The Buccaneer. The meals I enjoyed during my trip last year were mainly confined to breakfasts, owing to my over-eating at the various Food & Wine Experience events I attended, but they impressed nonetheless. My favorite breakfast treat, the scrumptious saltfish and johnny cakes included in the daily buffet, was just like Mom used to make!
That 1993 dinner, though, was even better! A full seven courses featuring an array of cosmopolitan culinary styles melded expertly with local Crucian cuisine by Chef Michael Smith, who himself was escaping the snow and cold back in his home of Nova Scotia to serve as a guest chef at The Brass Parrot. A recent graduate of the Culinary Institute of America back then, he's now quite the celebrity chef with his own cooking show in Canada.
As for that old girlfriend, well, she's definitely made more than a few more trips back to St. Croix since '93. She's really had no choice since we got married a few years later.
Thanks Gary, Chef Michael, and everyone at The Buccaneer for helping me make a great impression oh-so long ago.
To get that Buccaneer magic working for you, check in with them online and book your next stay here today!
Related Posts