Your Weekly Guide to Partying in French St. Martin
The typical traveler might be forgiven if all the sun, sailing, hiking, and exploring on offer by day in St. Martin left them too tired for some nightlife fun.
You, however, are anything but typical.
I can picture you now, sipping the planteur's punch above on the sands of Pinel Island as the sun sets before you, your mind already racing with thoughts of the party prospects later that night.
Where should you go? We asked a few locals in the know during my last visit to St. Martin just a few short weeks ago. Here's where the party's at…
Wednesday
Let's start here because, you know, ladies first, and Ladies Night at Tantra is just that good. Yes, this place is across the French/Dutch border, but the sexy crowd from the French Side is generally all here, so in some ways you'll feel like you never left. Plus, ladies get in and drink free all night, so what's not to like?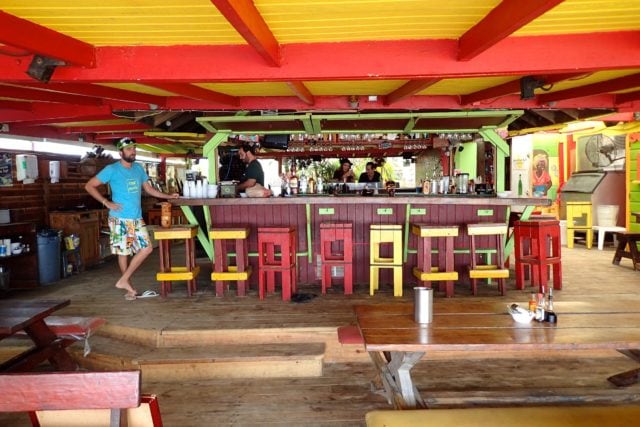 Thursday
The southern region of the island may be Dutch, the northern part French, but one of the best parties of the week carries a decidedly Spanish accent. Salsa Night at Calmos Cafe in the heart of Grand Case Beach means live music, strong drinks, and dancing in the sand.
Friday
For locals in St. Martin, there are few better ways to end the workweek than by chilling with a little live reggae music, and everything that usually goes with it. The best place to vibe along with them: Stachey's Hut. The bar sits along the side of the road in Cul-de-Sac looking more like someone's home than anything else. This fits because Stachey (the man) actually lives there with his family. Born and raised in Dominica, Stachey proudly upholds his home island's bush rum tradition, adding to a wild, raucous, and rather cloudy (*cough*) reggae night.
(I'll have LOTS more on this experience in a future post.)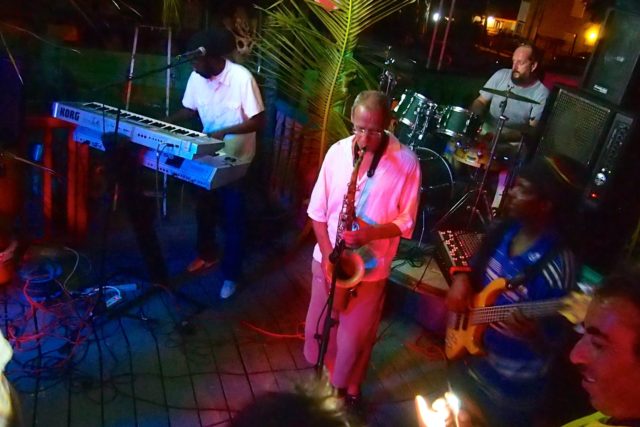 Saturday
You could hit the bars in Orient Bay on Saturday night. You'd probably have a good time too. If you're more into the late-LATE night club scene, though, you'll want to head next door to LE PALM D'OR. Featuring the hottest DJ's from all over the Caribbean, PALM D'OR gets going around midnight and doesn't stop til 4am; the perfect time to head back to Orient Beach to watch the sunrise.
Sunday
Reggae on the beach can work wonders in speeding your recovery from the all-night fun at PALM D'OR. Head back to Calmos Cafe in Grand Case for smooth and cool vibes at sunset. Le Temps des Cerises just down the beach also has live music in the sand from 5-8pm on Sundays.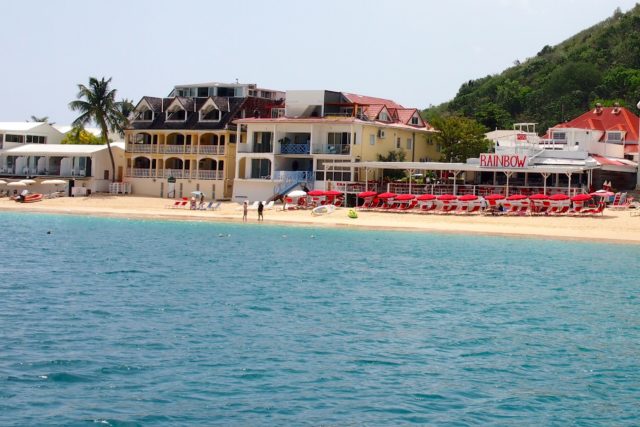 Monday
Surviving the first day back to work is cause for celebration in St. Martin. No better place to live it up than Rainbow Cafe on Grand Case Beach. DJ's set the mood with music that makes you move while you enjoy happy hour drink prices from 5-6pm. As the sun sets, the party kicks into high gear with belly dancers and fire jugglers adding to the fun. How anyone goes back to work on Tuesday I just don't know.
Tuesday
Maybe they blow it out so hard on Monday because at present there really is no one major party spot on Tuesday nights in St. Martin. We thinking this might change soon, though, based on a few creative conversations with had with our friends at Le Ti Coin Creole.
Could "Uncommon Caribbean Night" be coming soon to the weekly St. Martin party scene?
Stay tuned…
Related Posts