Neltjeberg Bay, The Secret St. Thomas Beach You've Probably Never Heard Of
There aren't any secret beaches in St. Thomas!
Bona-fide Crucians like us would be quick to make this assertion. (And likely punctuate it with a steups!) As noted before, there exists a historically negative bias in St. Croix toward our sister island. It's ingrained in our local culture, informing much of what we think we know about St. Thomas.
On day two of our most recent visit, though, any dissing we may have done in the past over a perceived lack of truly secluded shoreline here disappeared when we stumbled upon Neltjeberg Bay.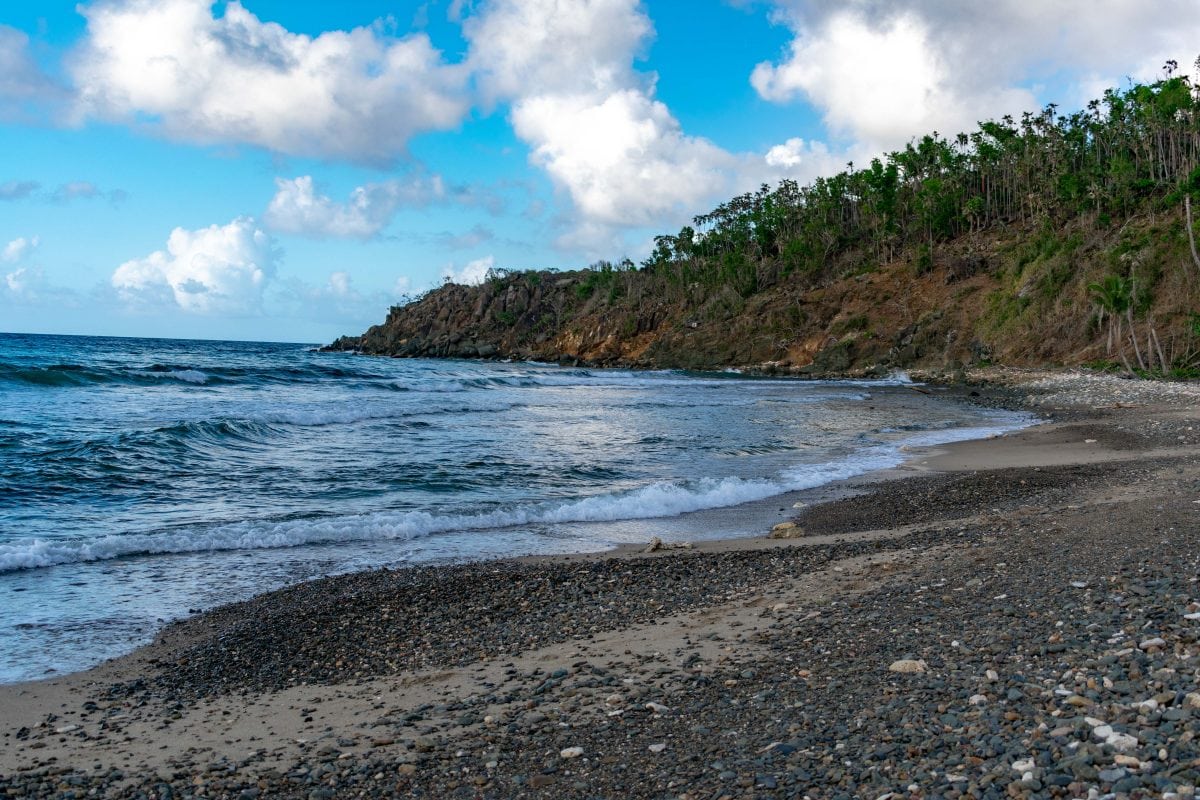 This particular wayward adventure began on Dorthea Beach. We'd wandered over after enjoying a rum punch or two at Hull Bay Hideaway one bay over a steep hill to the east. Our mission: find a sweet, sandy beach to close out the day with a nice sea dip. Dorthea could've been okay, but honestly I was hoping for better.
There's a secret beach just a short hike from here.
He was the only other guy out watching the surf crash in over Dorthea that late afternoon. A good-sized complex of dated condos extends back from the beach here. The man, from Mississippi, was visiting his daughter, who lived in one of them. A slight southern twang seasoned his speech as he described a "secret" beach that sounded too good to be true.
It's a perfect crescent with nothing on it; just real nice sand and trees.
Getting there sounded pretty easy too.
There's a dirt path at the back (of the condo complex) that leads up a hill. At the top, take a left and head down the ridge. You'll cross a small stream. Follow the path to the right and you'll soon come to a paved road that immediately turns to dirt. At the fork in the dirt road, make a left. The beach is right there.
Maybe it was his southern twang, the rundown dirty Bayou feel of the condos, or some combination of both, but the haunting melody of Dueling Banjos rang through my head as the man walked us to the head of the trail. The sun was setting rapidly and we were heading into the bush to find a "secret" beach on an island we thought too touristy to posses such a thing at the suggestion of a random guy just visiting from Mississippi. Hmmmm….
Oh, and just before we disappeared up into the bush, he mentioned:
You should pass some spooky old ruins on the way.
What were we getting ourselves into??!!!!
Our souls fortified with liquid courage courtesy of those strong Hull Bay Hideaway rum punches, we trudged off into the unknown.
Up the hill…
Down the ridge…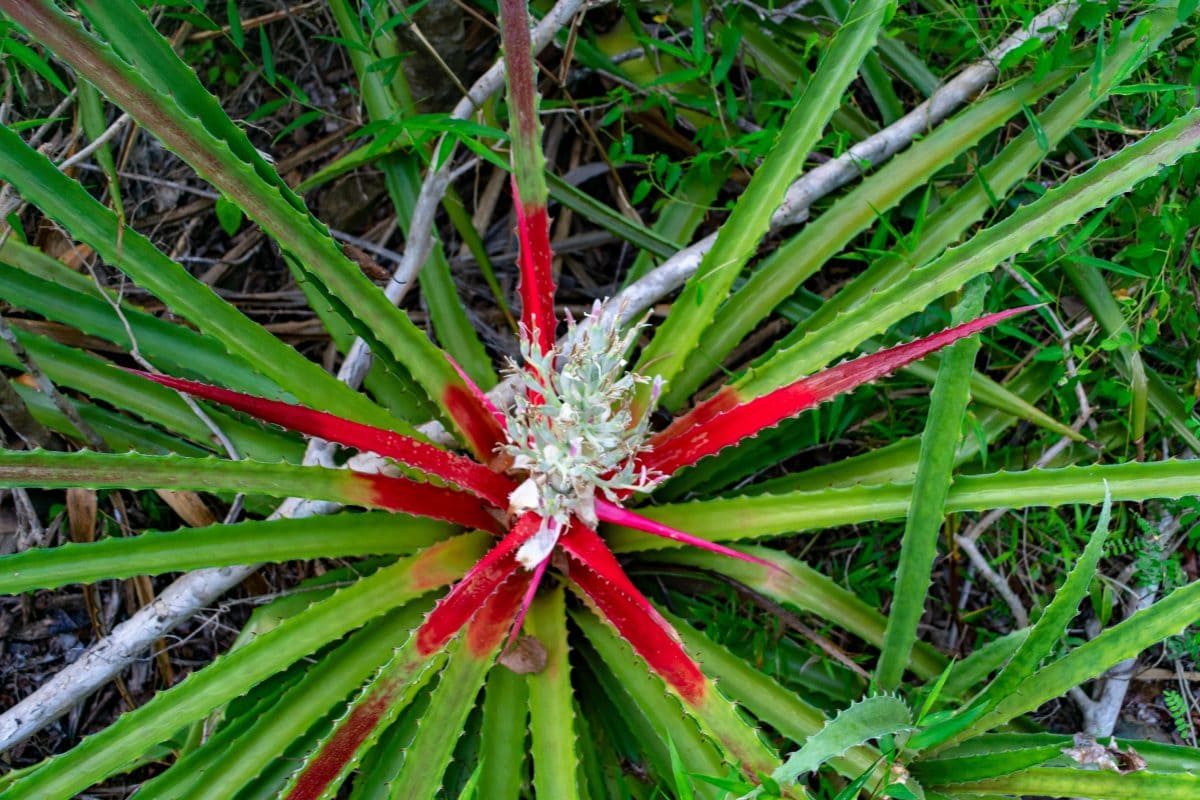 Across the stream…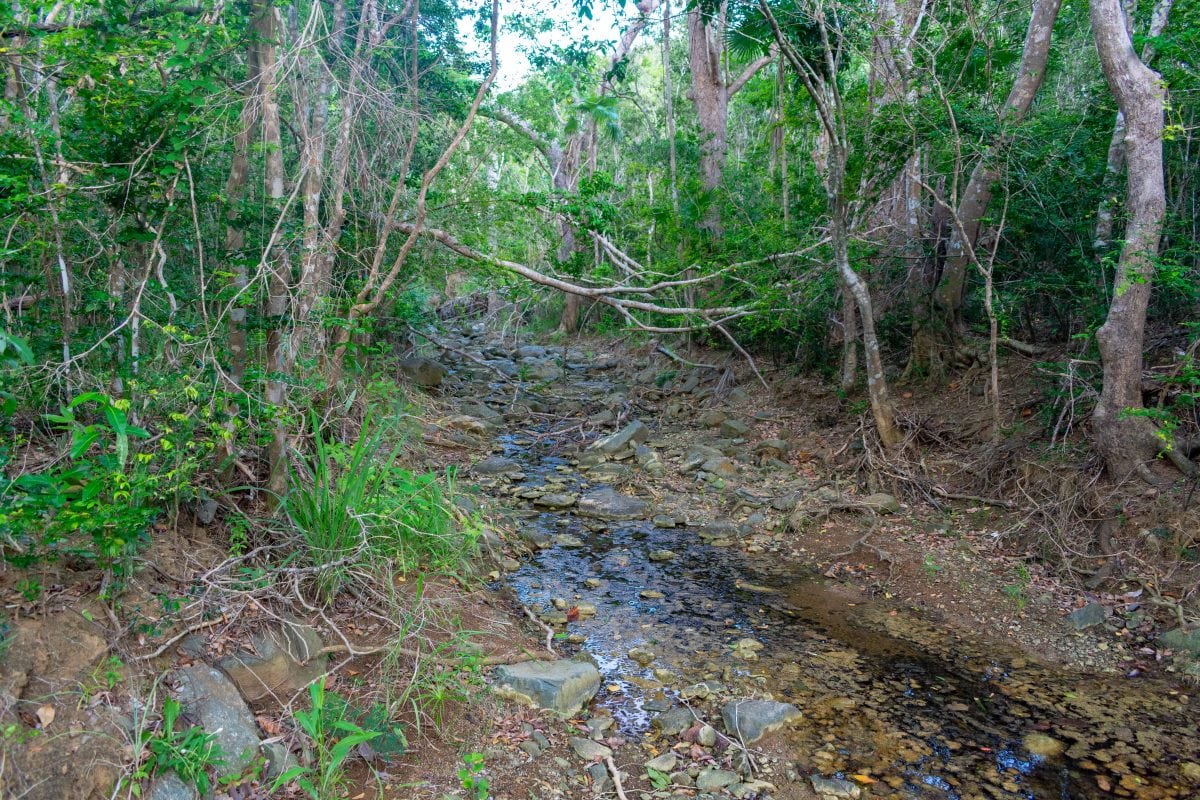 Onto the paved road that immediately turns to dirt…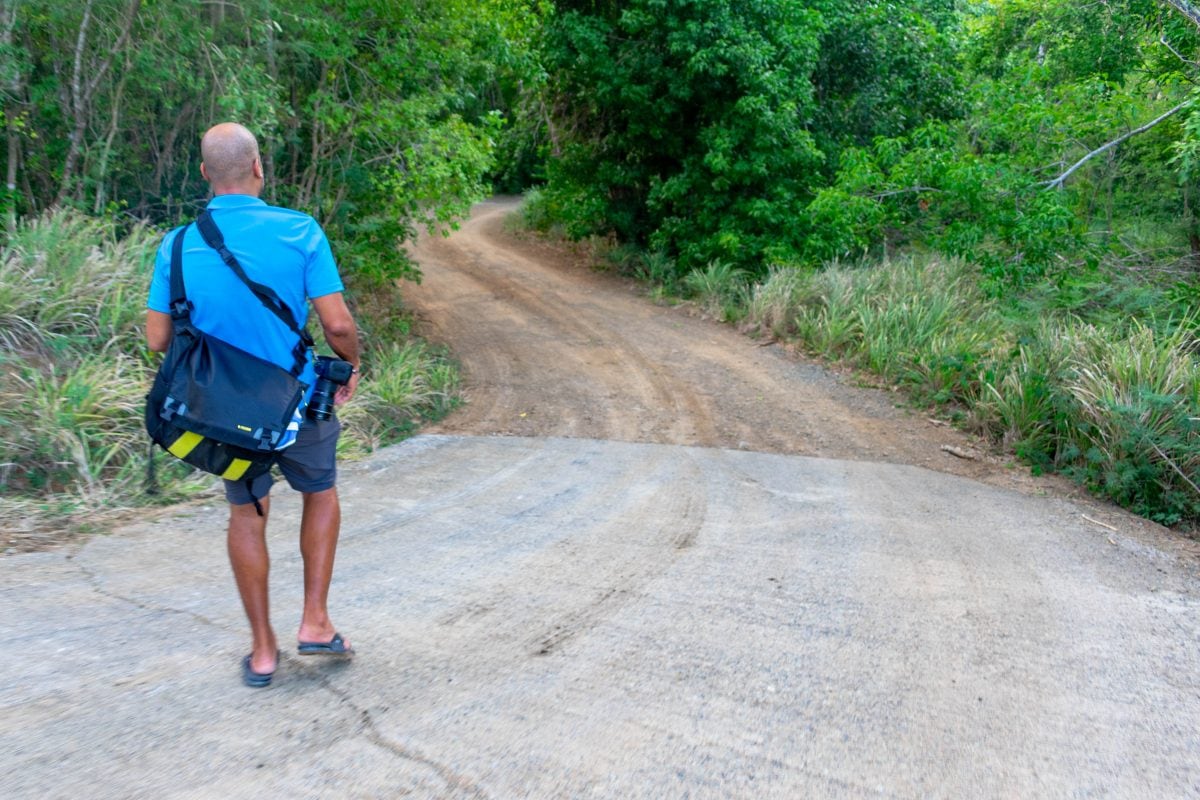 Then, one last left at the fork in the dirt road…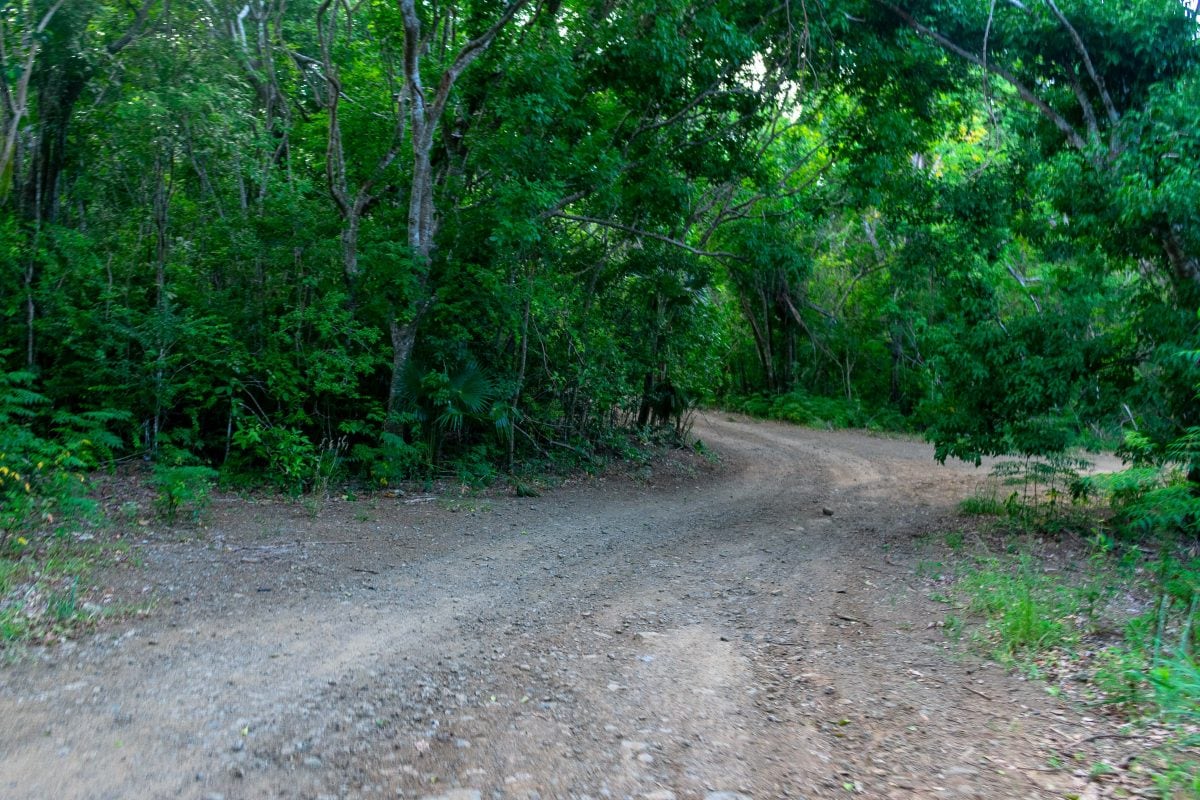 And right smack into some seriously spooky old ruins…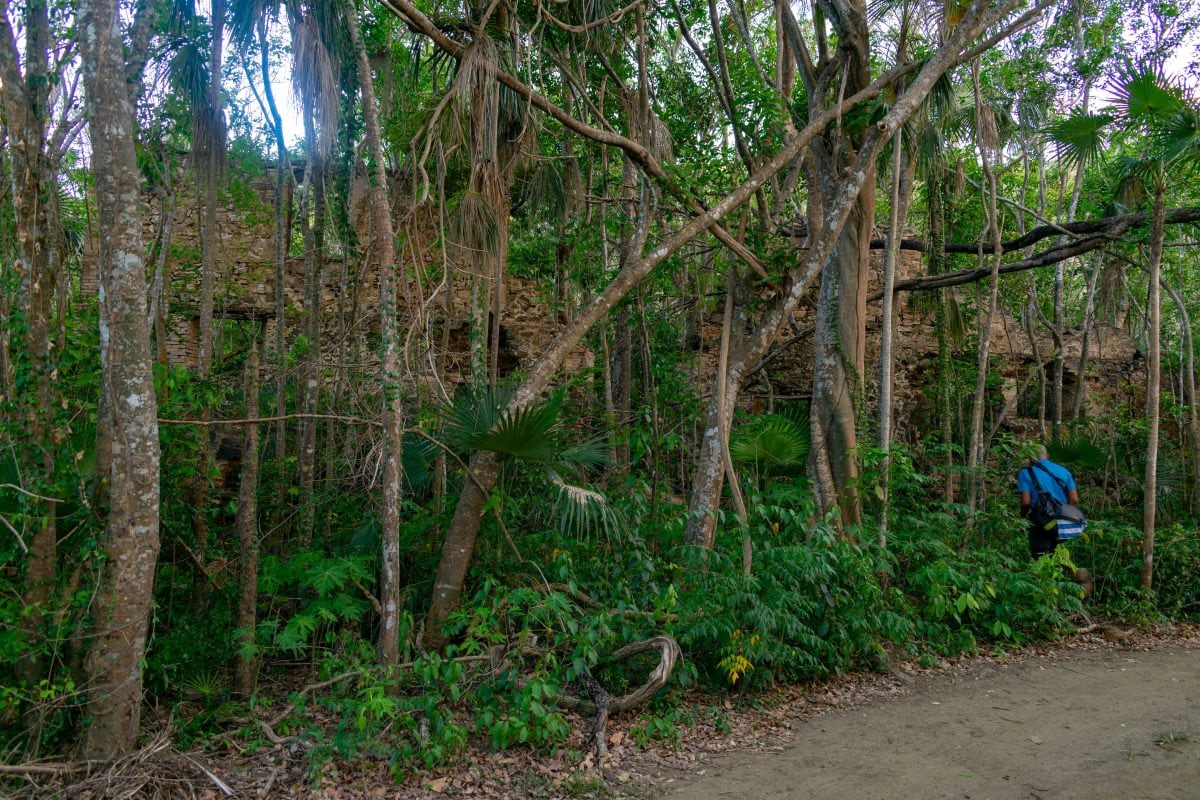 Later research would reveal MUCH more about these amazing ruins, though that's a story for another day. Today, we're focusing on the "too good to be true" secret beach that brought us here in the first place.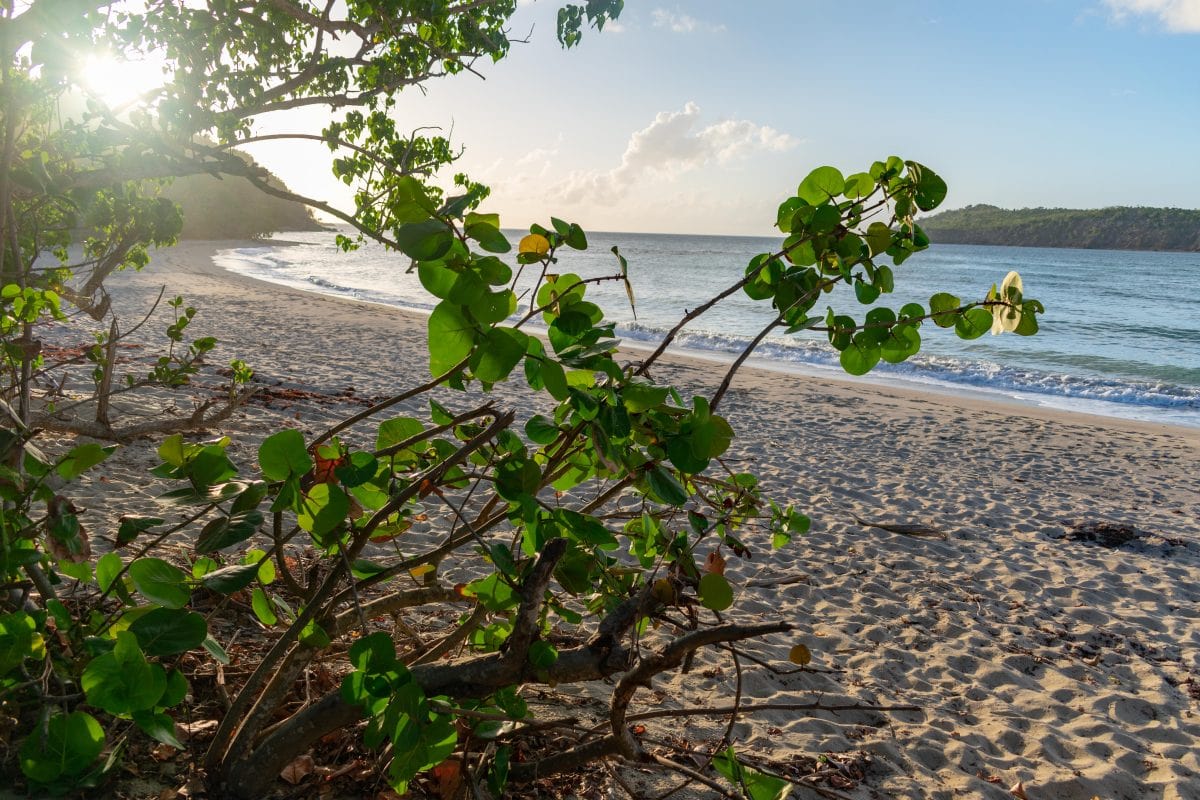 Mississippi was right! Pristine sand lines the picture-perfect half-moon bay, a thick tangle of trees tracing from the shore all the way up the hills at its back. Light surf crashed in along the shore as we stood there taking it all in, our smiles stretched to their limits.
Directly in front of us, Inner Brass Island. To our left, the sun setting gloriously over Kastel Point. To the right, the only hint of civilization…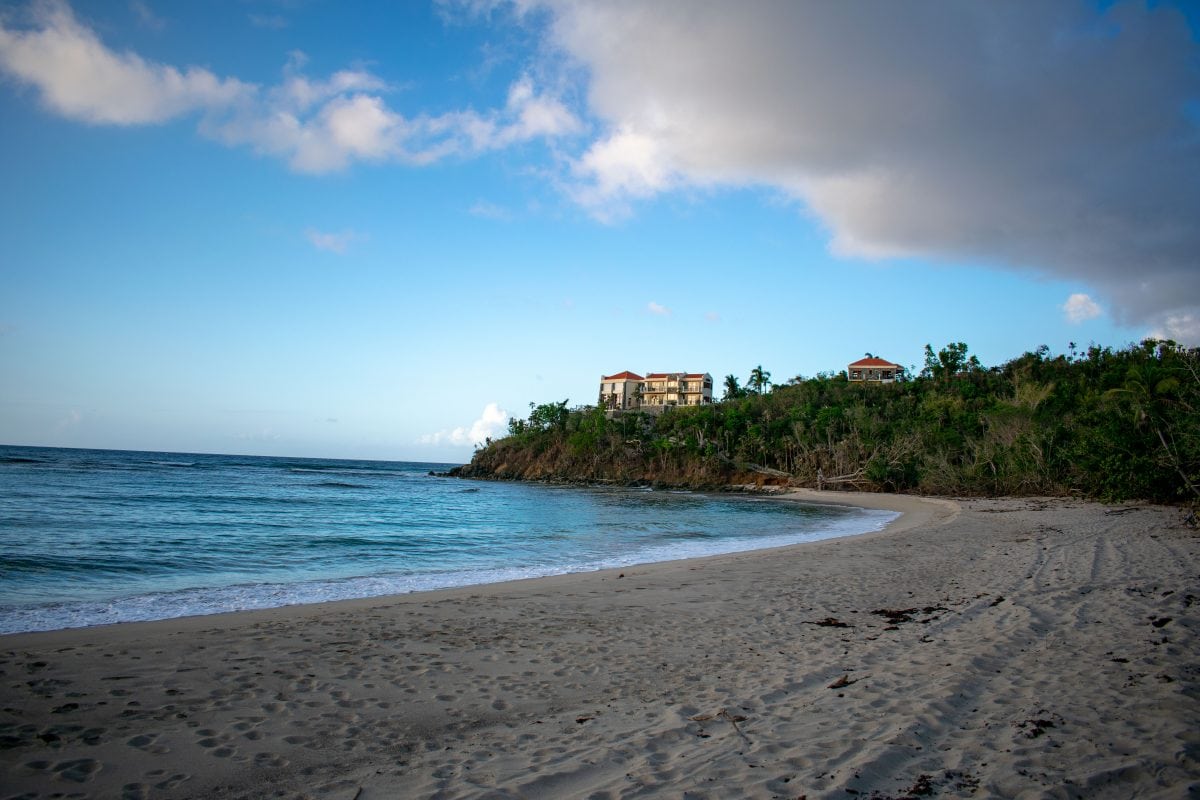 It was amazing; completely unexpected. A positively pristine and untouched beach… On the supposedly overly touristy island of St. Thomas?! Just incredible.
We sat there flabbergasted for awhile. Patrick then walked the beach, shaking his head in disbelief as he went. I jumped in the water, the big-broad smile never leaving my lips.
Further out over Inner Brass, the color and light show began in earnest, Mother Nature dialing up the peace and beauty here a few notches by painting explosions of color across the sky.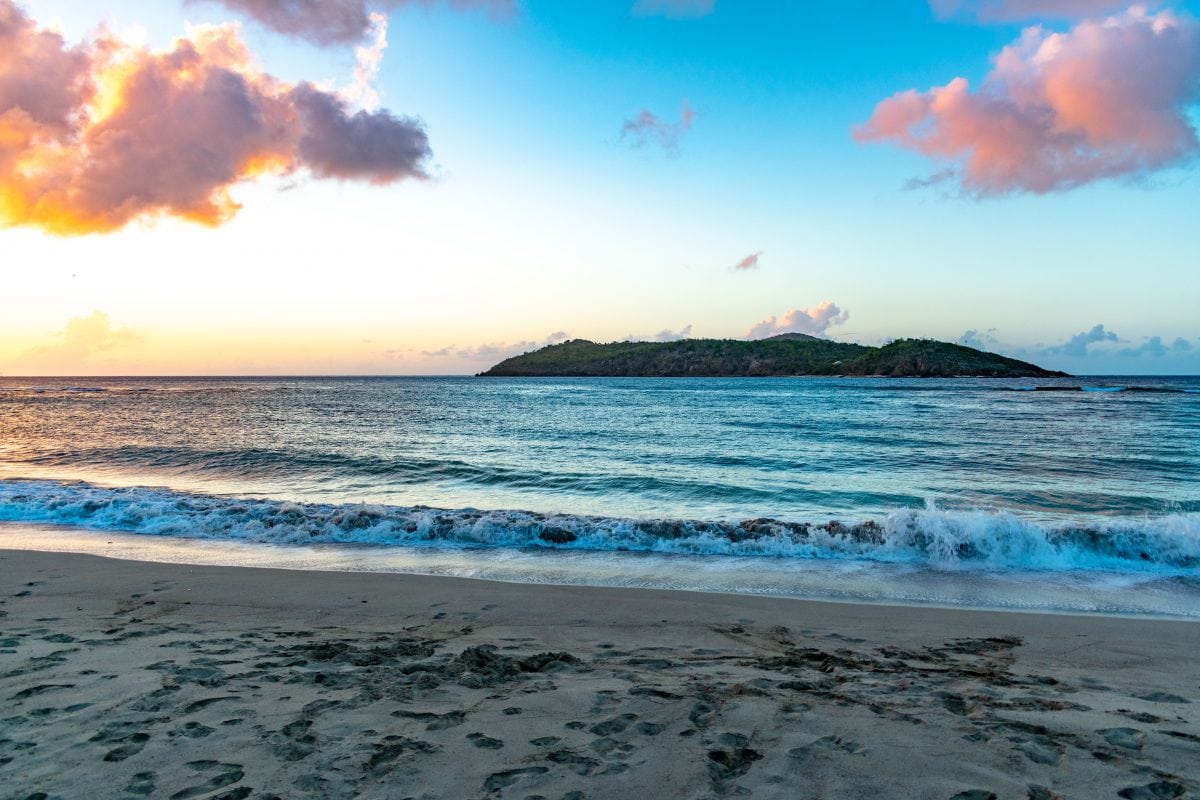 We only spent about an hour at Neltjeberg Bay, but it was definitely among the best, most surprising experiences we had on our trip… One that uncommon travelers certainly won't want to miss when visiting St. Thomas.
Travel Tips
The hike from Dorthea Beach over to Neltjeberg Bay is not very taxing. All told, it probably took us 15-20 minutes in either direction. Sturdy shoes are recommended, but not 100% necessary. (I wore my favorite sandals.) Look out for pineapple, guava and other tropical fruits growing wild in the bush. If you're lucky, you might also spot a deer along your hike, as we did at the creek on our way back to Dorthea.
Blessedly, there's no development on Neltjeberg Bay (yet), save for the fancy house atop the bluff at the far east end. That means bringing your own eats and drinks, of course, and also carting out all of your trash, please.
Development is a constant in St. Thomas, especially along the shore. There's no telling how long Neltjeberg Bay will remain as unspoiled as we found it. If you want to live this unique experience, I highly suggest you get here soon.
Related Posts