Curtain Bluff Antigua and the Definition of Modern Luxury
If I were just to write that "Curtain Bluff Antigua is not just one of the premier luxury resorts on Antigua, but even ranks as one of the most luxurious in the entire Caribbean." A lot of folks would dutifully nod their heads in agreement. After all, this venerable property is continually receiving the highest accolades from the likes of Travel + Leisure, Condé Nast Traveler, and TripAdvisor.
But on a recent visit (as I settled into a hammock conveniently strung between two palm trees just outside my suite), I began mulling over a question that's been on the minds of property owners, journalists, scholars, and especially those about to spend their hard-earned money on, well, just about anything.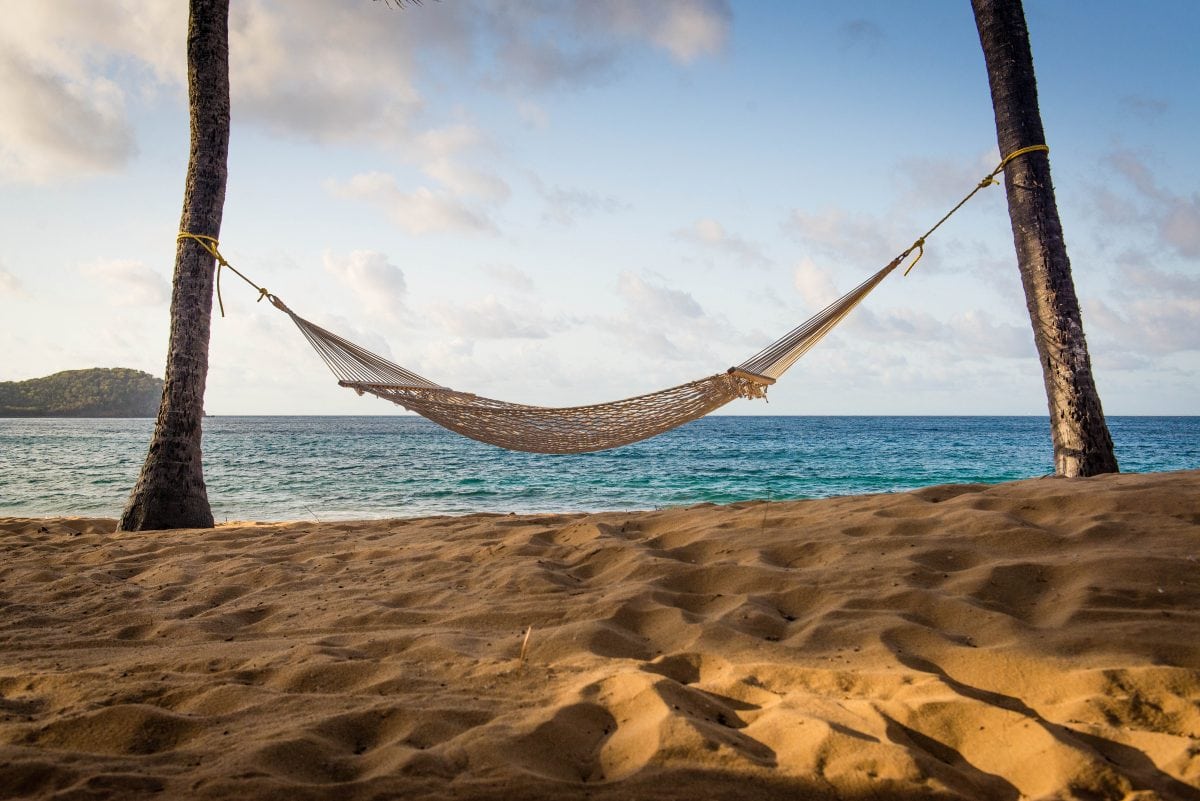 What is "luxury?"
In the pursuit of finding the best stays for you, our reader, I've been lucky enough to sample at some of the highest of high-end resorts and villas throughout the Caribbean. So, it's interesting that this question would take hold of my mind while at Curtain Bluff, but as I pondered this question, it was easy to understand why.
In today's short attention span reality, an architectural shorthand has been adopted to immediately signify "luxury." You know it when you see it: abrupt, sharp, glass, sterile. Curtain Bluff Resort is none of those things, and yet, it immerses guests in an easily accessible sense of luxury from the moment they arrive.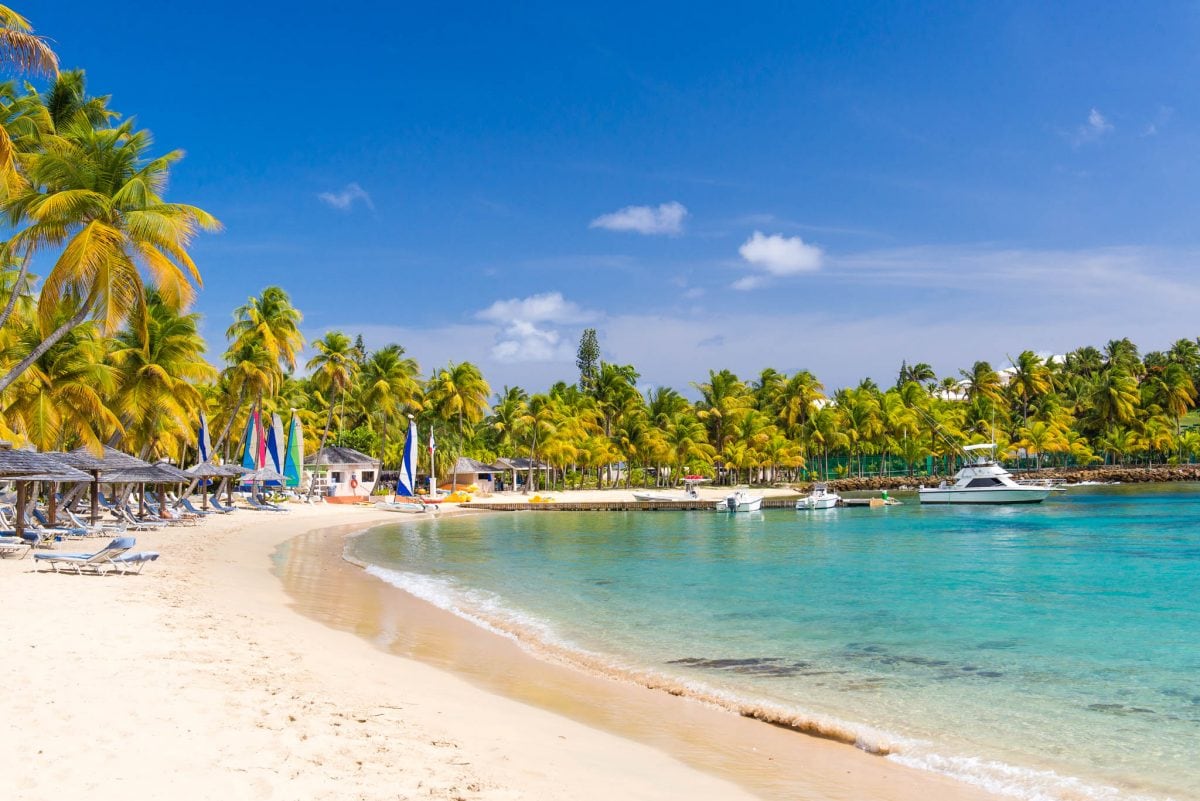 Luxury is details
Curtain Bluff has been slowly evolving on its picturesque peninsula for over 50 years. Every structure, tree, walkway, fountain, stone, and yes, hammock appears to be precisely where it was meant to be. Naturally. Everything is considered, but executed with easy-going confidence that makes you intuitively appreciate the details without them screaming "look at me!"
When Curtain Bluff and its 72 rooms and suites emerged from a 13 million dollar facelift late last year, I couldn't help but wonder whether that sense of luxurious harmony would still be intact on my next visit. Would its iconic tamarind tree still stand in the courtyard? The second I arrived a few months ago, I was surprised to find that not only was it unsullied, but it was also even more subtly perfected than ever.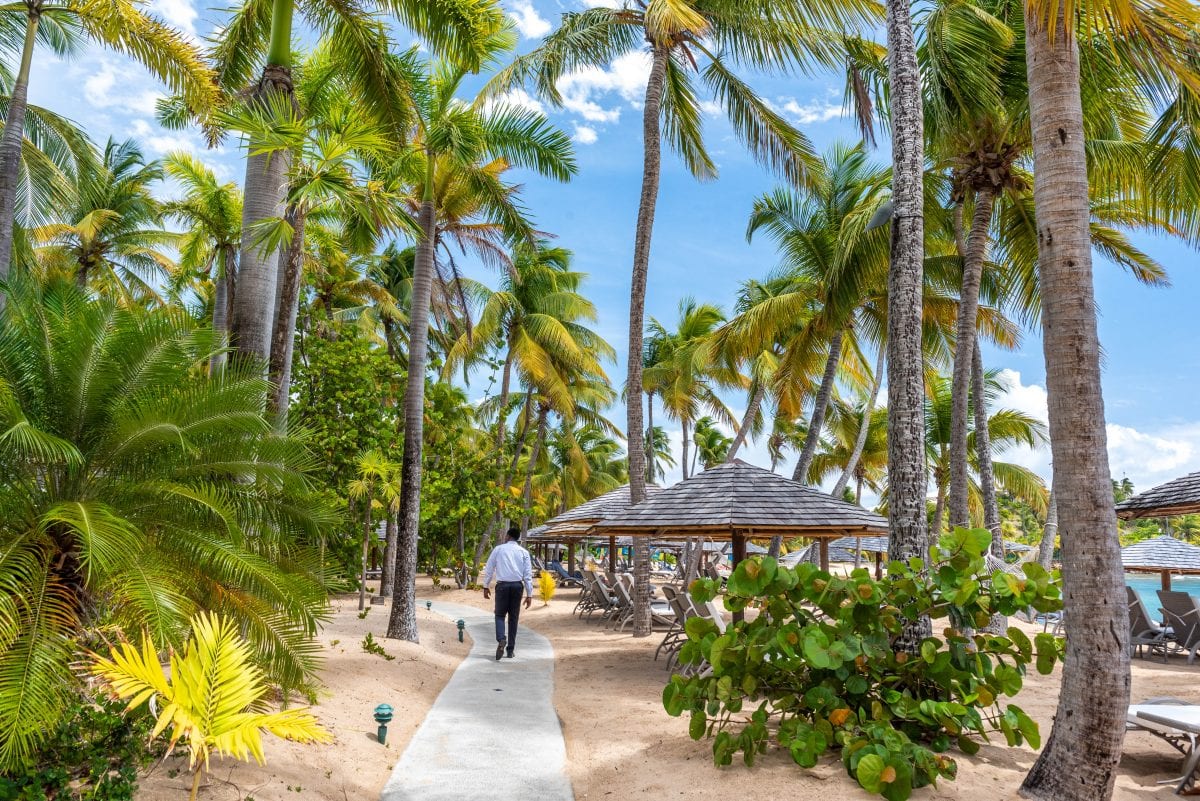 Before the renovation, there were certain paths that just felt a little off or ways of traversing the property that ever-so-slightly tugged you out of the graceful flow. All those minor moments of friction have not only been fixed but fixed seamlessly — melting away into the already immaculate landscape.
Similarly, the team added new plunge pools to several suites. But new guests would never get the impression they hadn't always been there. The views overlooking the sea they afford while soaking in their cool waters seem to demand their existence.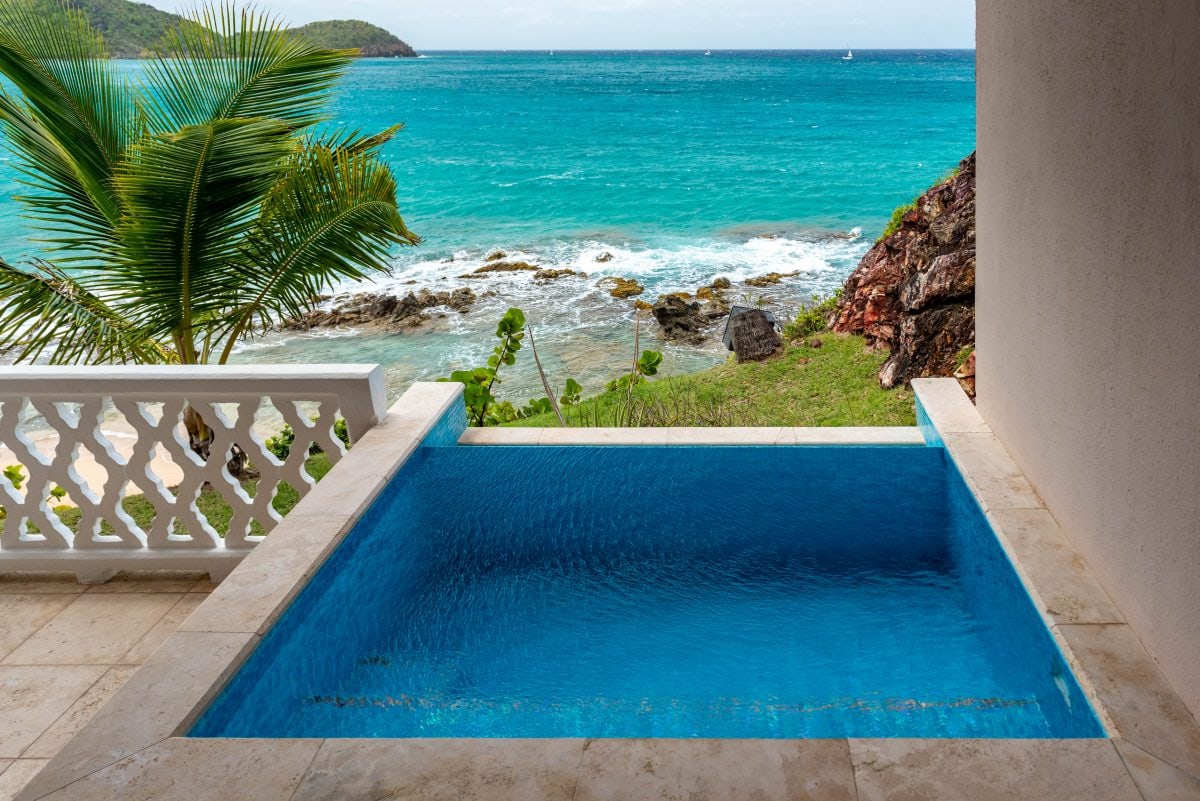 The restaurant, in particular, was extensively redone, but here again returning guests will do a triple take — just as I did. Everything is bright, immaculate, more airy and elegant than ever, but not ostentatiously so. The new art, chairs and cozy waiting areas casually exude sophistication. (And wine lovers will still swoon over the most extensive wine cellar in the Caribbean quietly resting below their feet.)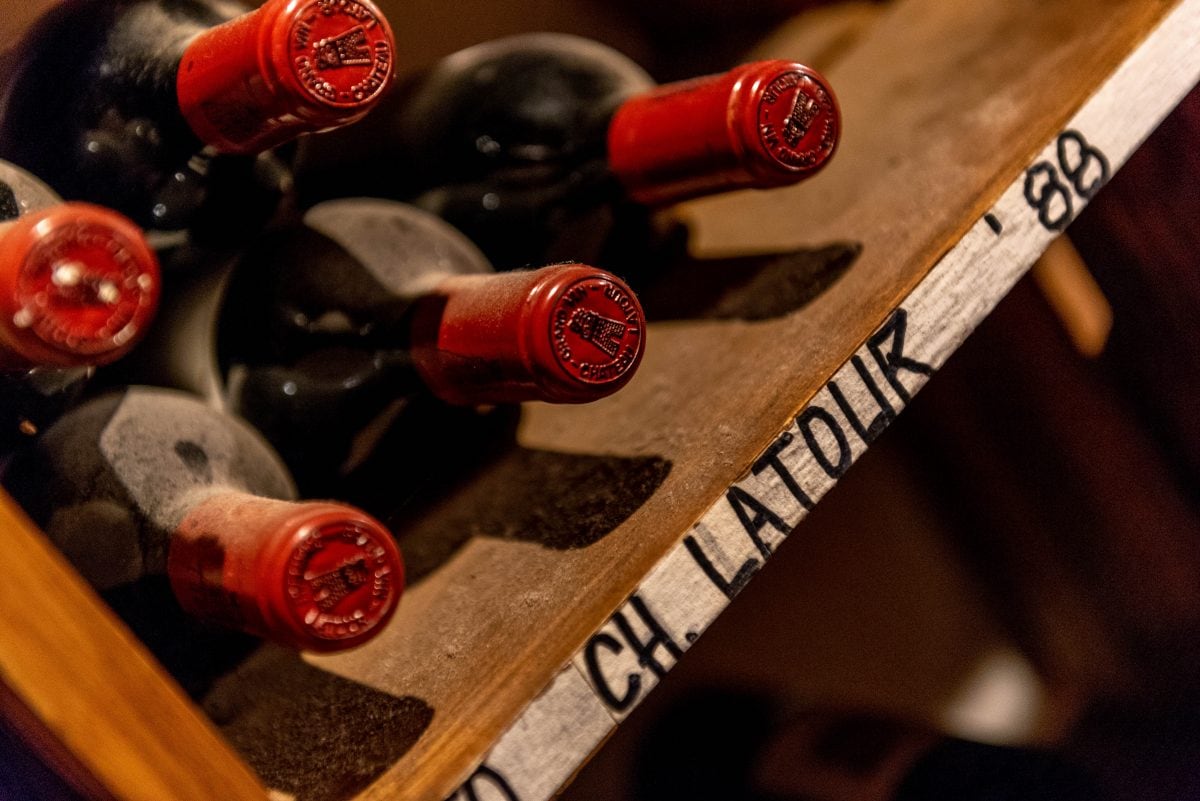 Luxury is experimentation
Yes, Curtain Bluff is a fifty-year-old Caribbean travel institution, but it's most certainly not your grandfather's resort. Here, the team reassesses every detail continuously with an eye for understated innovation.
The new beachfront dining and beach bar are a laid-back revelation for the property. They wonderfully extend Curtain Bluff's fine dining options right out onto one of the property's two beaches.
There's also a new Kids' Club, lovingly placed in a cozy corner of the property for the benefit of kids and young parents alike. Here, fresh, family-friendly, and inventive activities greet little guests every day.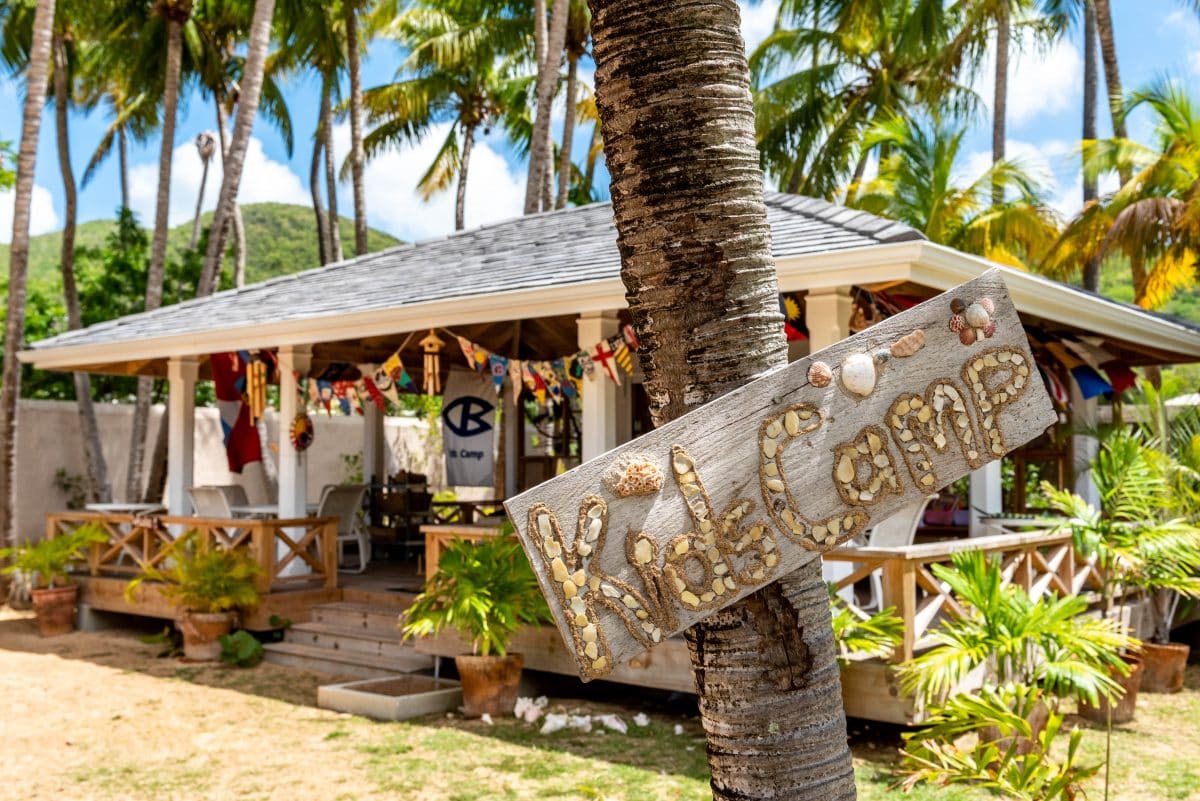 One of my favorite experiments is the gym. I'll confess that I'm not really into hitting the treadmill while traveling. But in an especially bold use of real estate. Curtain Bluff hid the gym in a grove of coconut trees right on the water! In fact, it hosts some of the best views on the entire property! Sure, they could have put anything on this exceptional location. But they chose to reward your commitment to health with a little slice of splendor. I love it. I may even use it one day… Maybe.
The inventive cocktails, the world-class cuisine, the events hosted on-property, the creative spa treatments infused with local ingredients; all these resort features and more are part of a constantly evolving experiment in luxury that delights.
Luxury is personality
True luxury isn't merely the sum of rooms, views, and wine lists. Without people, all those inanimate objects are just that: lifeless. Here again, Curtain Bluff is a master class.
It all starts with Chelle Hulford. She's the wife of the late founder Howard Hulford and the ever-present beating heart of the property. Her genuine love of the place, each staff member, and all its guests (past, present, and future) is a condensed personification of the unique and loving attention you can expect every single moment of your stay.
Then, there's Rob Sherman, the lightning-witted, charismatic manager. What can I say about this guy? Every second you're blessed with trading banter, soaking up knowledge, or just being in his presence is a blessing. He's the definition of genuine, no-frills charm.
But it's not just the members of the team that create Curtain Bluff's one-of-a-kind personality, it's also the guests.
On my last visit, being alone, I went down to breakfast on a mission to just sample the breakfast options. (Spoiler: they were great.) But before my food could arrive, a guy, seemingly also arriving at breakfast alone, strode over and asked if I'd mind him joining me.
"Sure," I said, welcoming the company.
Two hours later, I still couldn't stop talking to the guy. He was fascinating. He'd spent time as a photographer traveling the world. Designed his own camera bags. And even spent a few years in city planning. I had so many questions. And he had a million answers. But just the same, he leaned in with sincere interest whenever I went on about the state of Caribbean travel. And any other topics near and dear to my heart.
It was a wide-ranging, honest-to-god conversation with an incredibly interesting stranger — that's just the type of people you're bound to share your stay with at Curtain Bluff and just how quickly you'll find yourself slipping into synch.
Luxury is giving back
Sure, startups throughout Silicon Valley now make a grand show of checking the Corporate Social Responsibility box. But Curtain Bluff's deep commitment to an authentic mission of embracing its community since 1974.
Jobs, education, infrastructure, healthcare, uniforms, computers, training, and more; Curtain Bluff's Old Road Fund has contributed literally millions of dollars towards the betterment of the people in the corner of the Caribbean they call home. In the past ten years alone, more than 67 nearby residents have received full university educations through the program.
This isn't about checking a box; it's a heartfelt obligation to contribute to their community that's felt by every single member of the team you meet and, by extension, every guest.
Luxury is Curtain Bluff Antigua
The new Curtain Bluff, perhaps more than ever, is one of a kind. Yes, it delivers on paper with two pristine beaches, high-end suites, fine dining options, tennis coaches that have played at Wimbledon (seriously), water sports, air conditioning, free wifi, blah, blah, blah. But it's the graceful marriage of old-school sophistication with modern and imaginative expressions of luxury that truly make it unique.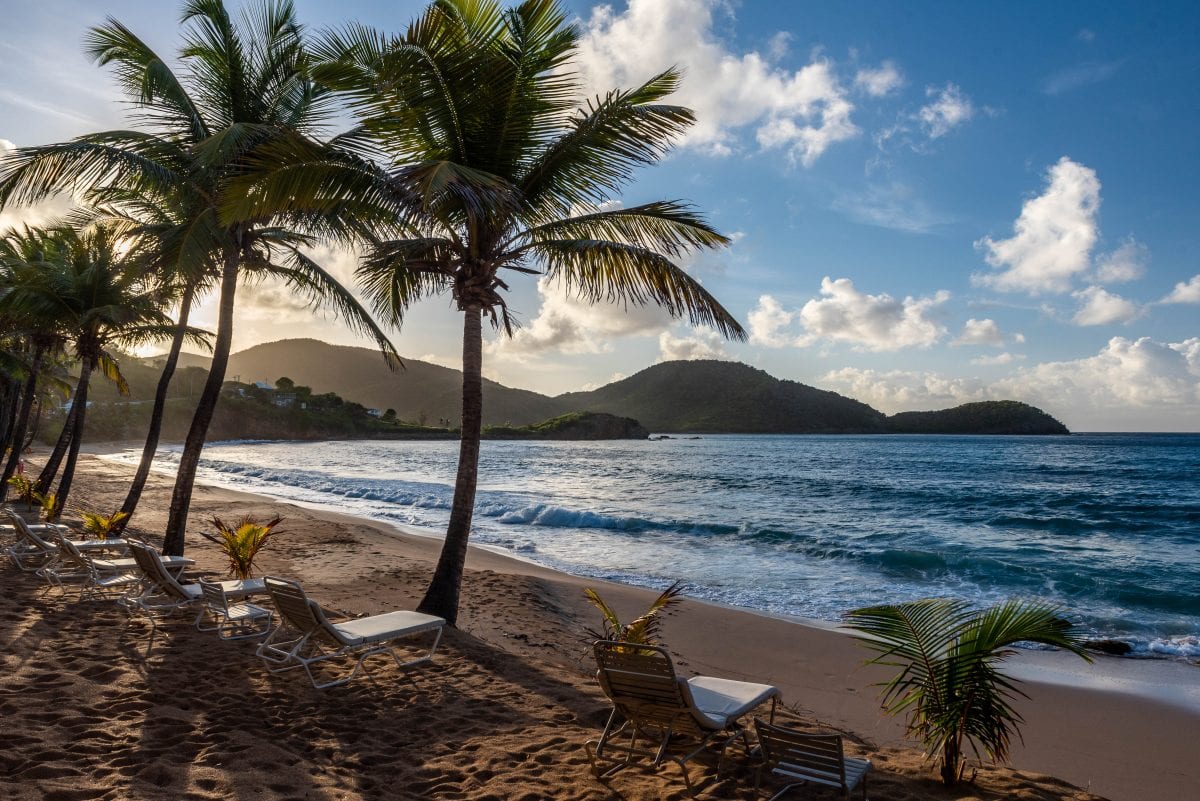 It's the feeling that every detail is confidently just so. Every experience an opportunity for pleasant surprises to become familiar. And every person you meet being a little more interesting than the average Joe back home. And every English Harbour Rum enjoyed there a little sweeter.
You won't find this feeling anywhere else, so I hope you find yourself at Curtain Bluff soon.
Related Posts