Up Next: An Adults-Only Escape to Aruba
Zig where others zag.
A friend once used these words to describe the style of uncommon travel we've touted here over the past few years. It's a principle that mostly fits, I think, especially relative to my summer escapes.
Think summer travel and what typically comes to mind? Family fun, right? Theme parks, camping, and beach escapes, almost all of it almost entirely geared around the kids.
That's all good and nice, but when you're me and your wife works in education, and thereby has few opportunities during the bulk of the year to experience all the amazing places you get to visit in the Caribbean along with you, well… let's just say it's a good idea to set aside at least one trip each year just for the Mrs.
So, as with our treks to Nevis, Green Turtle Cay, and Provo in summers past, I'm treating the wife to another "just us" escape. Our destination…
Aruba.
It's been a good five+ years since my last trip to the land of Balashi (the wife has never been), though memories of how over-the-top touristy it can be remain fresh in my mind.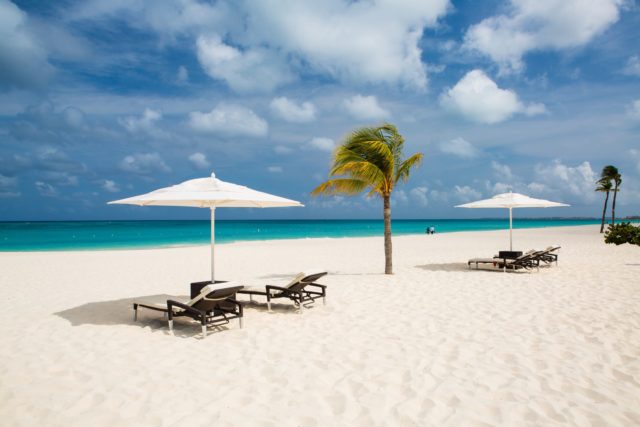 Even so, I think we proved in my series of stories stemming from that last trip (especially this one), the uncommon can certainly be found in Aruba, a theme I hope to expand upon a lot more on this next visit. The trick, though, will be doing so without making things too uncommon for the wife.
This is our only "just us" getaway of the year, after all, so I should probably avoid the sordid surrounds in this part of the island.
To ensure that whole happy wife/happy life thing, we're staying at the Bucuti & Tara Beach Resort.
What's so great about it? Well, the beach looks pretty nice. Bucuti also rates as a boutique hotel in Aruba, its 104 rooms spread over 14 acres a mere fraction of the size of the sprawling resorts more common to the island.
Best of all for a "just us" getaway, Bucuti is 100% adults-only.
No. Kids. Allowed.
Seems tailor made for my summer escape travel needs.
The fun starts tomorrow… Stay tuned to see how Bucuti measures up…
Save
Save
Related Posts