Bermuda 101: Basic Things You Should Know Before You Go, Part I
Editor's note: Hard to believe, but nearly 10 years on from launching Uncommon Caribbean and we still haven't visited Bermuda! We're still plenty fascinated with our island neighbors to the north, of course. To help us get set for what we hope is our initial foray to the land of pink sands in 2020, we've enlisted the help of our good friend and Bermuda resident, David LaHuta. You may remember David from an earlier post addressing what it takes to relocate to Bermuda permanently. As David was recently tasked with penning the latest Frommer's guide to Bermuda, we figured it was as good a time as any to get the lo-down on the destination's visitor charms…
If you were teaching a Bermuda 101 course, what popular misconceptions about your adopted country would you set about dispelling first?
For starters, Bermuda is not an island. It's actually an archipelago comprised of more than 180 islets and cays.
The other popular misconception is that it's located in the Caribbean. In fact, it couldn't be further away.
Situated squarely within the mid-Atlantic, Bermuda is 650 miles due east of Cape Hatteras, N.C. While you still get the powdery pink sand beaches and brilliant turquoise waters prevalent on Caribbean islands to the south, Bermuda is a quick flight from the United States. Flying time is less than two hours from New York, Newark, Boston, and Philadelphia and just under three hours from Atlanta, Miami and Toronto. Bottom line: You don't have to travel far to get much of the natural beauty that can also be found in the Caribbean.
What links Bermuda with the Caribbean from a cultural perspective? Any similarities in terms of cuisine, music, festivals, etc.?
Roughly 60% of Bermudians are of African ancestry, many of them descendants of West Indian and West African slaves brought to the island in the 18th century. Chiefly because of this, Bermuda shares many traditions that can also be found in the Caribbean. One of the most beloved are its very own Gombey Dancers, a colorful dance troupe that's very similar to St. Croix's moko jumbies.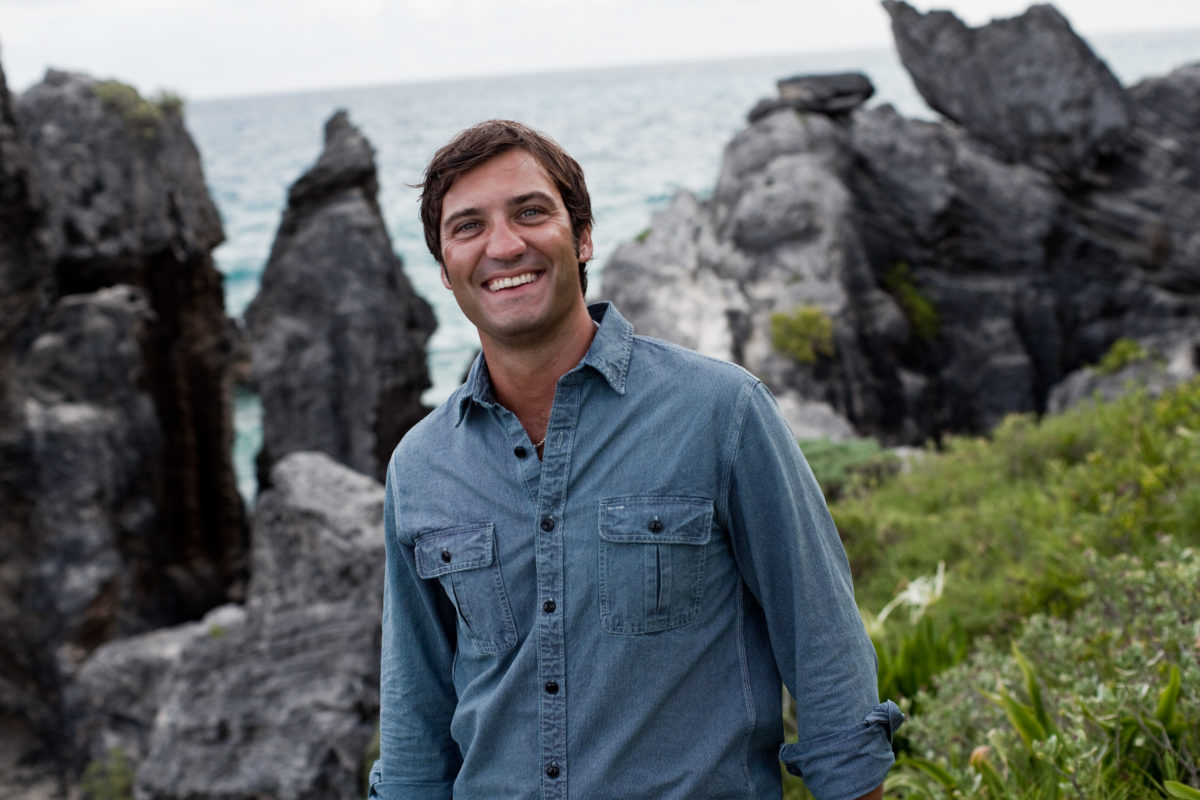 Another common thread is Bermuda's cuisine. Bermudian food is a mix of Caribbean-inspired comfort food, fresh seafood and English pub grub. Here you can commonly enjoy savory Johnny bread, hearty plates of peas and rice, and codfish cakes that will keep you coming back for more.
Name one thing that every visitor to Bermuda MUST do?
You can't come to Bermuda without spending a day on one if its famously rosy-pink beaches. For a real treat head to Jobson's Cove, a secluded grotto where you can swim among colorful parrotfish.
Another must see is the Town of St. George's, itself a UNESCO World Heritage Site that's chock full of historical sites and attractions. Originally founded in 1612, it looks much the way it did in the 17th century. A particular highlight, St. Peter's Church, is the oldest Anglican house of worship in the Western Hemisphere.
There's plenty to see on land, but arguably the best way to explore Bermuda is by boat. The myriad of islets and cays that make up the archipelago are absolutely ideal for island-hopping. Rent a Boston Whaler at KS Watersports for a self-guided adventure, or to charter a sailboat from Sail Bermuda and let a captain do the work for the ultimate day at sea.
And finally, don't miss Harbour Night in the City of Hamilton. This bustling pedestrian-only street party is where you can buy locally-made arts and crafts, and eat quintessential Bermudian food.  Gombey dancers also put on live performances. The fun goes down every Wednesday night from May through November.
What's one thing that you wanted to add to your new book, but didn't make the final edit? Maybe a secret something that you decided should better stay that way?
One of Bermuda's most beloved pastimes is cliff jumping. It's not something I'd ever recommend to a visitor who doesn't have a local guide, though, which is why it didn't make the book. It's just not something I'd recommend unless you have a local to show you where you can safely do it.
That said, the island has several spots where you can take the plunge, most notably at Admiralty House Park near Spanish Point on Bermuda's north shore. Once the site of a grand home for admirals in the British Royal Navy, the small park overlooks the lagoon-like waters of Deep Bay. Here,  you can jump, then climb back up through underground tunnels that were carved through the cliffs in the 1850s.
If you go, it's best to wear submersible shoes to better launch yourself into the water and always jump feet first.
Thanks, David, for this great first lesson in Bermuda 101. Lesson two is coming up soon with more of David's insights on all the best things to see and do in Bermuda. If you can't wait, or just want A LOT more in-depth info beyond Bermuda 101, then be sure to order your copy of Frommer's Bermuda today!
*Lead photo credit: Flickr user BermudaMike.
Related Posts