Deal of the Week: 10 Days of BVI Sailing for the Price of 7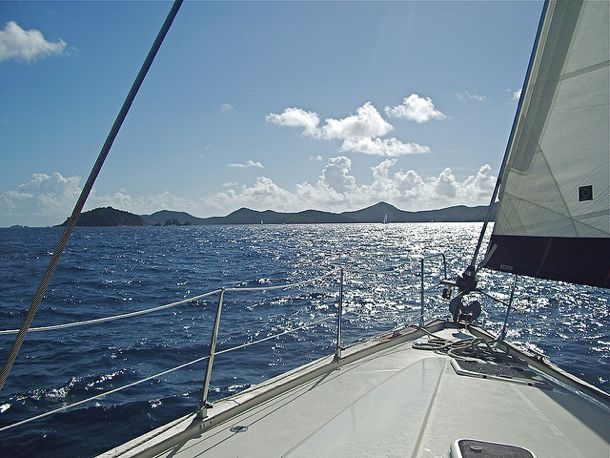 I've never been jealous of my brother Patrick for any reason. Sure he's younger, taller and a bit fitter than I am. He's also an incredible artist (something I can't believe we haven't touched on here as yet), and a superior photographer, as you've no doubt noticed in his Wednesday Wallpaper series and photo posts like this, this and this.
Still, I'm not one for needlessly competitive sibling rivalries. I'm truly just happy for him and proud of all his talents and accomplishments.
Nope, I've never been jealous of Patrick… Never, that is, until he went on his amazing sailing adventure through the Grenadines.
If you, like me, have been reading his posts about the trip, and you, like me, have never embarked on such an infinitely rewarding seafaring journey, then you, no doubt, are sure to be a bit jealous too. The series represents the most remarkable collection of stories we've shared in our year-and-a-half of publishing, so if you've somehow missed it, I HIGHLY recommend you click here, here, here and here to check it out.
Now, if Patrick's colorful writing and vivid photography has you inspired to take to the seas on an uncommon island-hopping Caribbean sailing adventure of your own, then today's Deal of the Week is for you!
Per the headline above, you can enjoy 10 days of sailing in the BVI's for the price of seven!
The deal is available through Virgin Traders, a motoryacht charter company based at Nanny Cay Marina in Tortola. Virgin Traders specializes in bareboat charters, though you can opt to pay a bit extra to leave the navigating to an experienced captain. There are 15 different motoryachts in the fleet for you to choose from, ranging in size from 40 to 56 feet. You can even arrange to have all manner of watersports gear – windsurfers, kayaks, scuba equipment, etc. – included in your adventure.
The deal runs through September, October, parts of November (no dice over Thanksgiving) and the first two weeks in December.
Best of all, you're sure to enjoy countless views like the one above (minus the sail, of course) and the type of uncommon travel experiences that will make all your friends and siblings green with envy.
To get in on this amazing opportunity, call Virgin Traders at 1-800-382-9666 and ask for Melody or Joann. You can also email them at Bareboats@visailing.com, or click here to visit them online.
Happy sailing!
Related Posts