The Plantation Rumba Daiquiri – Kate Perry's Delectable Cocktail
As with pizza, or anything else specifically crafted to be consumed, the quality of any rum cocktail is always contingent on the quality of the stuff used to make it. Most notably the rum. By that measure, all of you mixologists will want to keep a ready supply of Plantation Rums on-hand at all times. Add this recipe for a Plantation Rhumba Daiquiri and you're in for a treat.
Plantation Rum Gold
Just look at all the bright and shiny medals draped around the necks of those Plantation Rums pictured above! The image was snapped at the 2014 Miami Rum Renaissance Festival where Plantation stole the show, earning more Best in Show and Gold Medal awards than any other brand.
Plantation's final tally of eight total medals was also #1, marking the second straight year that the Cognac Ferrand label went home with the most hardware.
So yeah, these rums are plenty special (more on the uncommon greatness of Plantation Rums here), which makes cocktails crafted with 'em a cut above as well.
Case in point: Kate Perry's delectable Plantation Rumba Daiquiri.
If you live in the general Seattle area, love rum, and fine cocktails, and don't know Kate, well, you should. Twenty-something, tres-cute, and funny, Kate crafts what undoubtedly must be among the best, most inventive cocktails in the Pacific Northwest behind the stick at Rumba Seattle.
So celebrated is Kate's mastery of mixology, in fact, that she was invited by the folks at Cognac Ferrand to attend the 2014 Miami RumFest and share one of her concoctions featuring Plantation Rum at their booth. Her Plantation Rumba Daiquiri was not only a great choice, but it was also one of my favorite cocktails of the weekend. Here's how you make it…
Step 1: Make Your Plantation Rumba Blend
Combine five parts Plantation Original Dark, four parts Plantation Three Stars White, and one part Plantation Grande Reserve Five Year Old.
Step 2: Mix Your Daiquiri
Combine all ingredients in a shaker with ice and shake away! Fine strain your mix in a coupe glass and garnish with a lime twist.
Kate tells me that she always keeps "giant batches" of her Plantation Rumba Blend behind her bars to make it easier to keep these special daiquiris coming. One sip of your first one and you'll likely always want to have some around as well.
Cheers!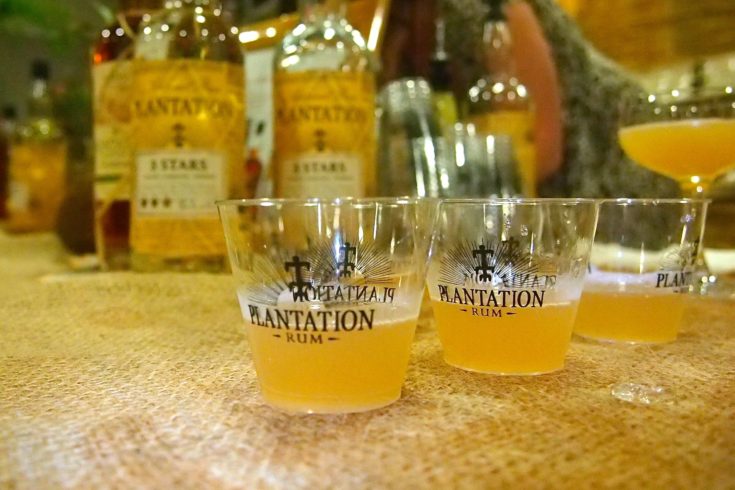 The Plantation Rumba Daiquiri
The best ingredients make the best cocktails. This Plantation Rumba Daiquiri by Kate Perry is the perfect example.
Ingredients
2 oz Plantation Rumba Blend
.5 oz Fresh Lime Juice
.25 oz Simple Syrup
Instructions
Combine all ingredients in a shaker with ice and shake away!
Fine strain your mix in a coupe glass and garnish with a lime twist.
Related Posts