The Sand Floor of Curacao's Mikvé Israel-Emanuel Synagogue
As Caribbean-based houses of worship go, the Mikvé Israel-Emanuel Synagogue in Curacao, or the Snoa as it's affectionately known locally, rests on exceptionally hallowed ground. The Jewish faith has has been practiced here without interruption since 1732. Just imagine all the prayers, love, and healing you can pack into 280+ years!
The congregation itself is even older, having been established way, way back in 1651!
So, not only will you find one of the oldest congregations of any kind in the Western Hemisphere here, but you'll also find them inside the oldest house of worship in continuous use in all of the Americas.
This is nothing to sneeze at, of course, especially if you know a little European history and a bit about the sad legacy of Jewish persecution over the centuries.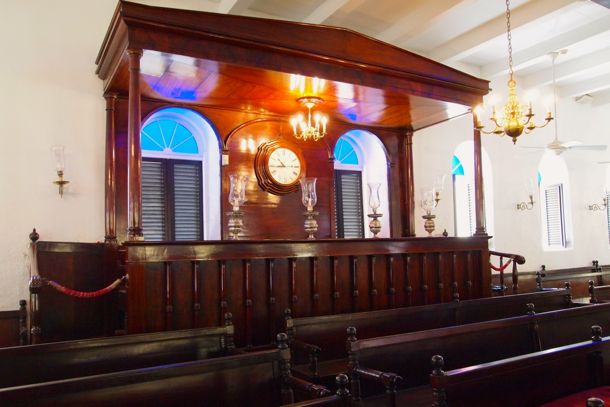 At the turn of the 17th century, before the Snoa congregation came into being, the Netherlands was engaged in a war for its independence from Spain. At the same time the Spanish Inquisition was raging, leaving anyone identified as a non-Christian (Jews, Muslims, etc.) with a choice: convert or leave the country.
It was just this very fear of persecution that drove many of Curacao's earliest Jewish residents to relocate to the island in the first place. They were Sephardic Jews primarily from Spain and Portugal, and rightfully more than a little guarded about their beliefs, even upon founding their congregation and building their synagogue nearly a century later. That's one of the main reasons why you'll find a sand floor in the Snoa today.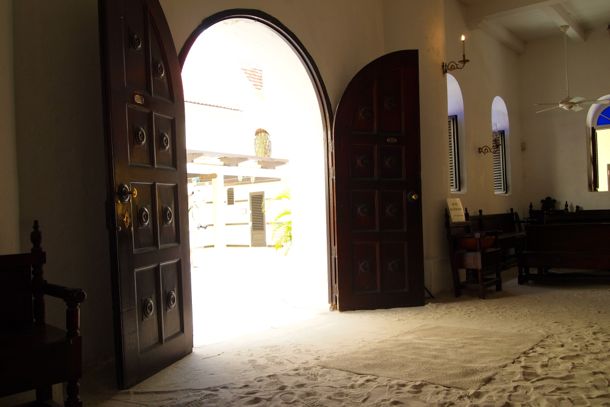 The floor pays homage to those earliest Jewish settlers in Curacao who had to muffle the sounds of their footsteps and prayers when meeting in secret during the Spanish Inquisition.
It's also in keeping with traditional Spanish and Portuguese Jewish tradition and Genesis 13:16, in which God tells Abraham "I will multiply your seed as the sands of the seashore and stars in the heavens," but I like the local tie to the past the most.
The Mikvé Israel-Emanuel Synagogue is located in the Punda district of Curacao's capital city, Willemstad. Visitors are welcome Monday-Friday between 8am and 4:30pm. Admission is US$10 per person.
If you're keen on practicing your faith, the Kabbalat (Friday evening) service is held at 6:30pm, while the Shacharit (Saturday morning) service starts at 10am.
Related Posts