Ron Barcelo Gran Platinum – The Second Best Rum For Making Daiquiris
With apologies to Havana Club Tres Años, absent from this exercise due to its continued contraband status here in the States, I humbly submit Ron Barceló Gran Platinum as the second best rum for making daiquiris.
Now, we're not talking the syrupy, multi-hued frozen monstrosities Patrick railed against previously. I mean the classy, elegant, and altogether awesome traditional daiquiri; a most refined cocktail that in every way echoes my favorite DaVinci-ism:
Simplicity is the ultimate sophistication.
Thankfully, though, Barceló doesn't subscribe to the same tenet in crafting its fine Gran Platinum rum (or any of its rums, for that matter). This is what happens when your rum-making tradition is a strictly family affair stretching over 85 years.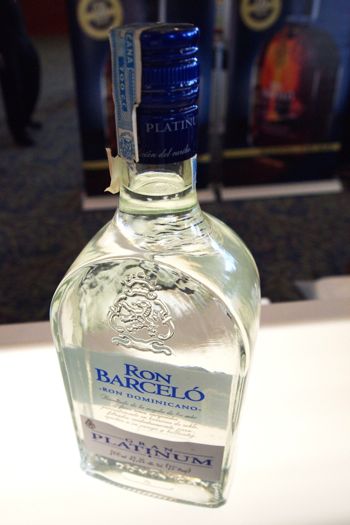 The legend begins with Julián Barceló, an ambitious young man from Mallorca with big rum dreams. He left his home in Spain for Santo Domingo in 1929 dead set on producing the finest rum in the Dominican Republic. The many awards bestowed upon the brand over the years, as well as Barceló's continued status as a privately-held family enterprise amid the ever more corporate spirits world suggest to some that young Julián's dreams may have came true.
Barceló Gran Platinum furthers the notion.
This is a premium white rum, set apart from its contemporaries most notably by its aging. Unlike the vast majority of white rums, which barely sit for more than a couple years, Barceló Gran Platinum is comprised of a blend of rums aged, on average, for six years in oak barrels formerly employed in the production of bourbon. Careful charcoal filtering removes the color, a bit of the odor, and impurities, but retains the character and sophisticated flavor notes from those great barrels.
Barceló obviously works in a good bit of additional magic in its Gran Platinum as well. Hints of citrus, vanilla, coconut, and cacao speak to this, along with a crisp-dry-smooth triple-play on the tongue for easy drinkability.
Indeed, this is no ordinary white rum. Use it to craft a classic daiquiri (recipe here) and you're sure to end up with a most extraordinary cocktail.
¡Salúd!
Related Posts