Jason's Bar: My Post-Hike Beer Haven in Hanover, Jamaica
The end of every hike is its own special reward. For guests of Poet Reef, though, the prize of completing one trek in particular comes with an added bonus. That bonus: Jason's Bar.
What is Poet Reef
A private villa nestled along Cousins Cove in Hanover, Jamaica, Poet Reef singularly suits uncommon travel proclivities. Nothing is compromised here when it comes to service, elegance/style, and modern amenities. Unlike most other upscale Caribbean villas, though, Poet Reef doesn't separate visitors from the local scene. Quite the contrary, in fact. Everything about the place espouses an irresistibly authentic rural Jamaican aesthetic. So much so that it's impossible not to feel like part of the surrounding Cousins Cove community when staying here.
(Poet Reef's hardscrabble seaside location and whimsical outhouse are also right up our alley. Oh, and the sunsets here are pretty sweet too.)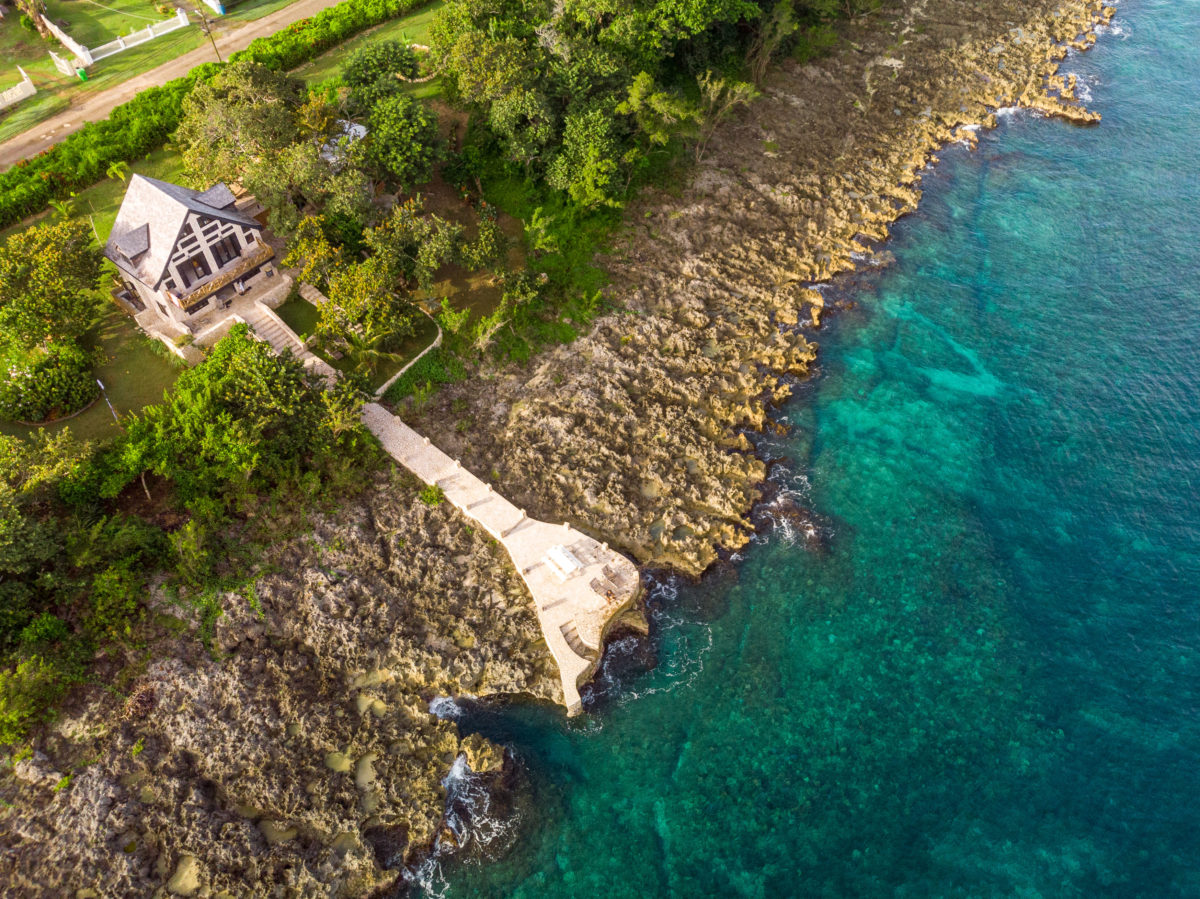 One of the many ways that the good folks at Poet Reef make it easy for guests to tap into the Hanover vibe is by taking them on a hike.
Bush Ramble
Actually, the casual excursion is more of a ramble up into and through thickly-wooded hills just north of Cousins Cove. The area, which covers 44 acres, is owned by the same guy who owns/developed Poet Reef. It's also land that the villa's groundskeeper, Ras Morris, has played in, trekked through, and farmed throughout his entire life.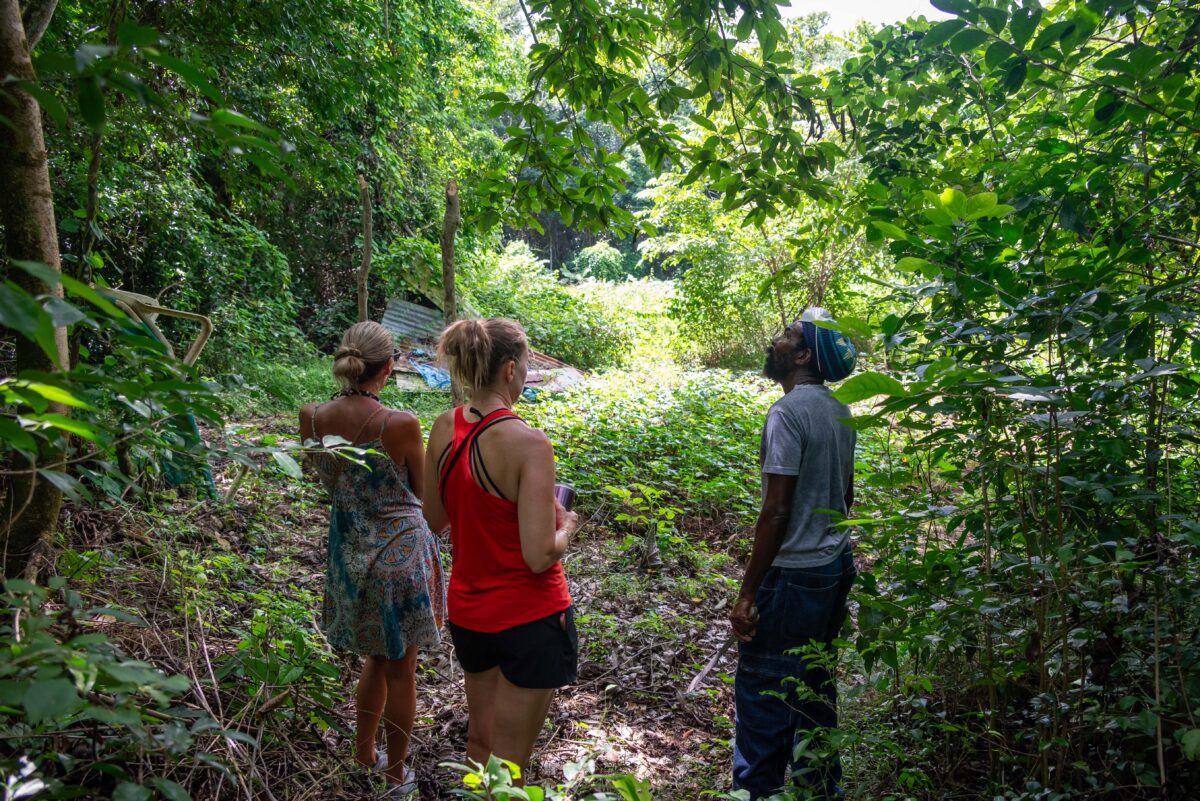 Somewhat randomly trudging with Morris along the various paths crisscrossing through the bush was a real treat for me. One that recalled my childhood years in St Croix adventuring through the bush near our home in Estate Tipperary.
Then as in Hanover, the joy was in the experience and discovering things along the way. Which path we took and our actual destination really didn't matter much at all.
At least it didn't seem to matter until we happened upon Jason's Bar.
The Hiker's High at Jason's Bar
The bar sits astride the main road (Highway A1) that connects Montego Bay and Negril. The drive from Poet Reef to Jason's Bar takes less than 10 minutes. At its back lies the start/end point for the roundtrip Poet Reef ramble. As such, it's an ideal spot to celebrate completing the hike.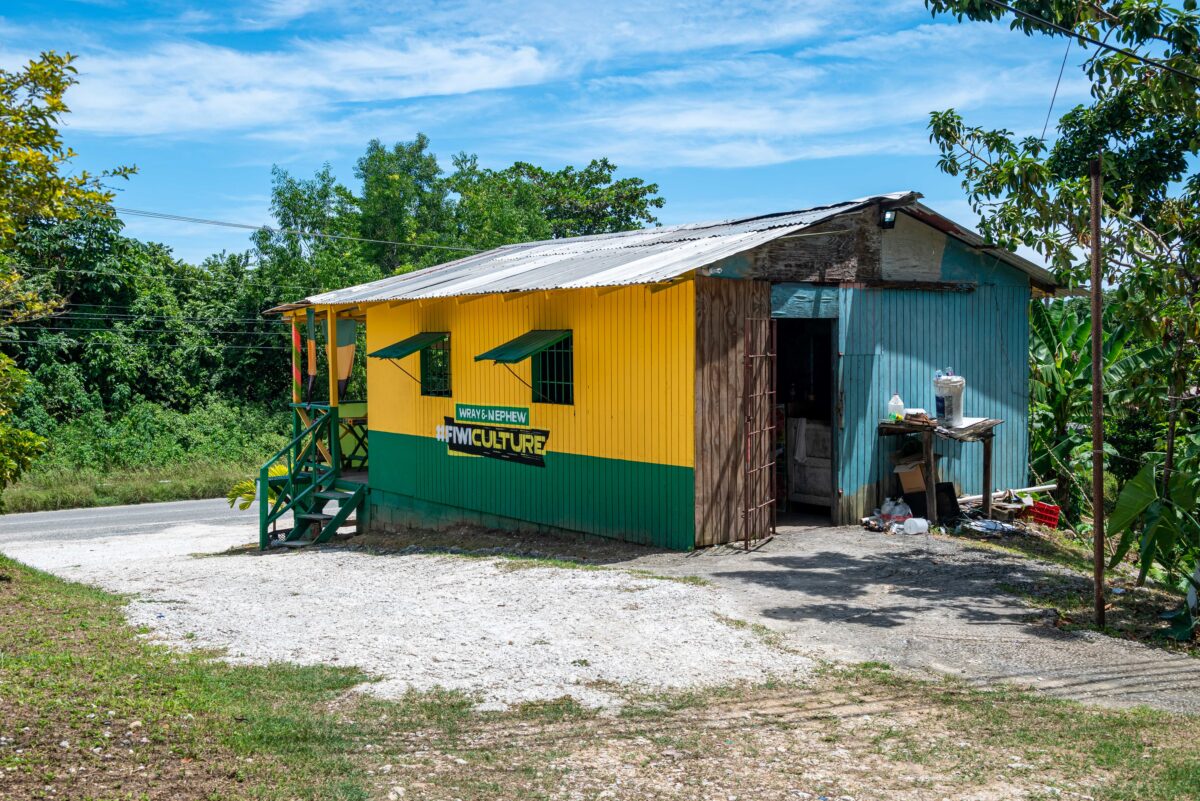 Hosting the celebration is this handsome guy…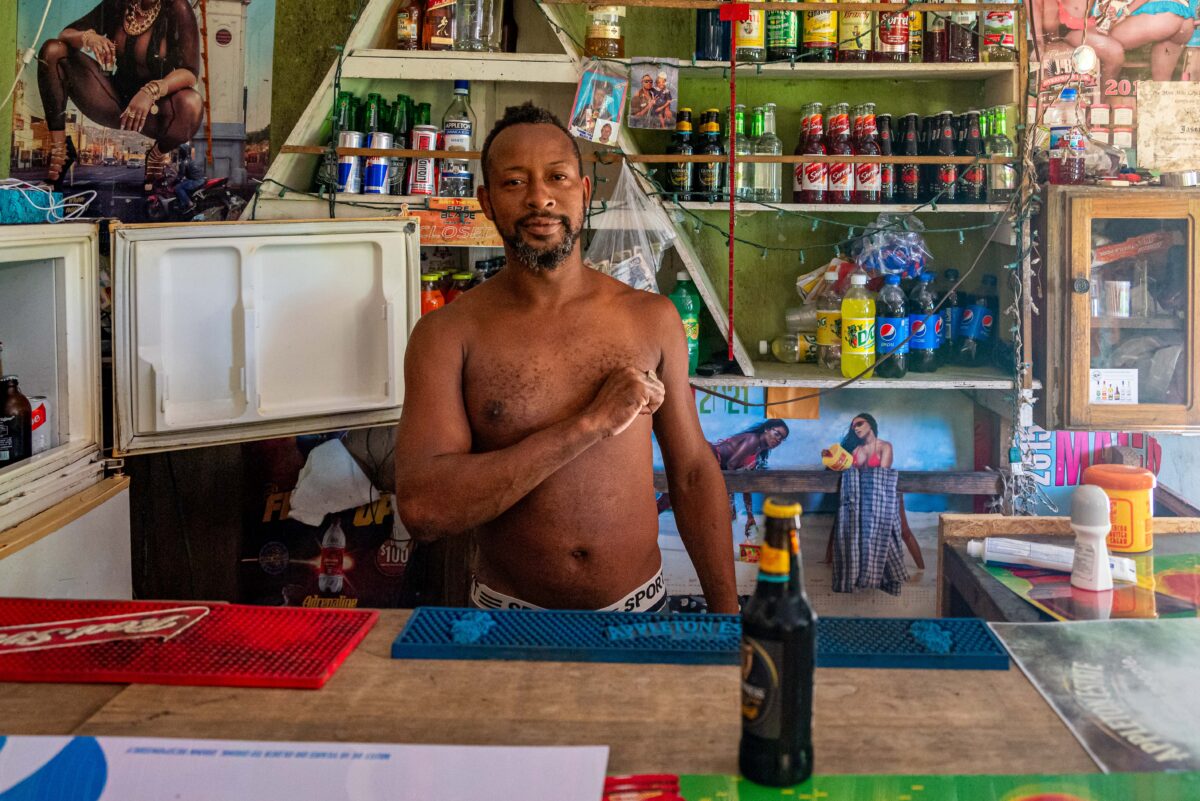 That, indeed, is Jason Green, owner of his namesake bar.
We arrived at Jason's around 12:30PM on a Saturday. He wasn't exactly quite open just yet. Truth be told, I not sure that he was exactly quite awake at the time either. Nevertheless, he welcomed us warmly with beastly-cold beers, some snacks, and smiles.
We limed about Jason's Bar for less than a half-hour, though it felt much longer. So soothing was the shade and breeze on the bar's front porch. So perfectly thirst-quenching were the beers.
Yeah, reveling in your hiker's high here is something special. Something I hope to experience again when next I'm in Hanover.
How To Live This Uncommon Experience
To enjoy your very own Poet Reef Ramble, complete with a stop at Jason's Bar, be sure to book your next Jamaica escape with our friends at Poet Reef! Yeah, it's really just that simple.
Oh, and be sure to tell them that Uncommon Caribbean sent you. Who knows, maybe there's a free Red Stripe in it for you at Jason's…
Related Posts