Le Bois Lélé, the Authentic Caribbean Swizzle Stick: Uncommon Buy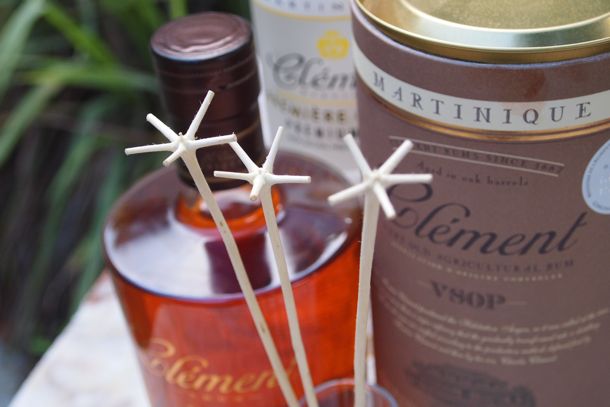 Ask any bartender worth a damn and he/she will surely tell you that there are several essential tools that no bar worth a damn should ever be without. I mean, you wouldn't try to cut a 2×4 with a steak knife, would you? Similarly, you really shouldn't try to tackle this or this or this without a few of these basic tools.
Now, if you want to kick the fancy factor up a notch or two, while also adding an authentic Caribbean touch to your home bar, then you'll want to get your hands on the skinny spindly sticks pictured above. They're called bois lélé, and as far as Caribbean souvenirs go, you'd be hard-pressed to find a more useful or uncommon one.
Le bois lélé originates in Martinique, though the white-flowering tree from which they're made can be found throughout the Eastern Caribbean. You may know the tree by its more common nickname, the swizzlestick tree, but we're kicking up the fancy factor, remember?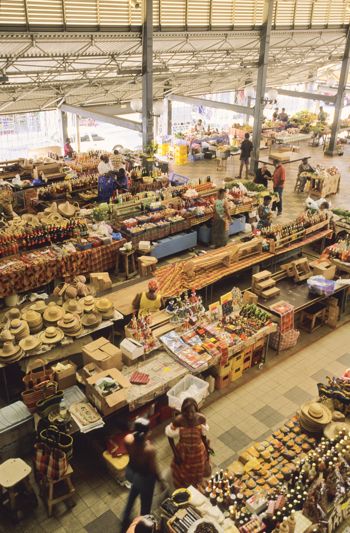 Anyway, Martinican locals have been whittling the sticks from bois lélé tree twigs and using them to mix cocktails for generations. Lately, though, the sticks have become rather trendy, drawing attention from some of the fancy pants bars in New York City.
Clearly, le bois lélé isn't your ordinary swizzle stick. Not only does it work really well, but it's also another wonderful expression of Martinique's rich cultural history and the strong role rhum plays in the island's heritage.
Mixing a Ti'Punch with a spoon just doesn't cut it. If you really want to get the full Martinique experience, you'll need to employ le bois lélé.
So, where can you buy a bois lélé of your own? Well, the truth is that even in Martinique, they're not that easy to come by. In my experience, the very best place to buy 'em is at the Marché Couvert or covered market in downtown Fort-de-France.
Designed by famed French architect Henri Picq, the Covered Market was originally constructed in 1901 and later restored in 1989. Bustling, colorful and full of life, it's still the place to go for the best of local Martinican spices, herbs, fruits, vegetables, arts and crafts, etc., etc.
The restaurants within the market offer some of the very best local cuisine too – remember this?
Bois lélé sticks are sold widely here, both separately and in bundles. They're about US$2 each, but this being an old-school type market, you can try for a bit of haggling if you're looking to buy in bulk.
Either way, the purchase price, plus the trip you'll have to make to Martinique to get your bois lélé sticks will be well worth it to anyone who appreciates the art of mixing a fine cocktail… and wants to have a unique bar tool worth boasting about.
Related Posts