Caribbean Rum Balls – My Brother's Bad Ass Recipe
Nothing says "Damn, that was tasty!" quite like an empty plate, bowl, or in this case, a whole freakin' tin! See the one pictured below? It was once chock-full of the yummiest dessert treats to arrive on my doorstep during the 2010 Christmas Season – homemade Caribbean rum balls. In this case, Cruzan rum balls!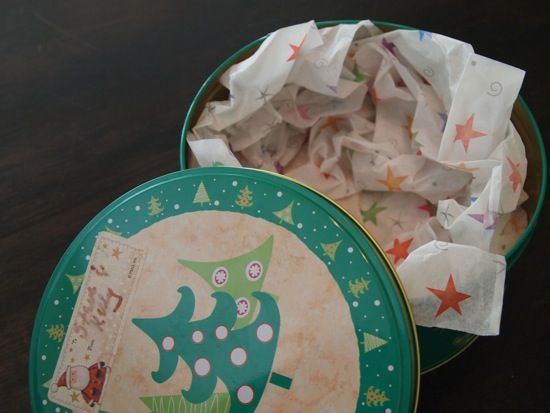 The gourmet goodies came courtesy of my (and Patrick's) big brother, Peter. While he may not be a staple around these parts, he was kind enough to share his *ahem* tasty, rum balls recipe.
Now, I've enjoyed many a rum ball in my day – some good, others not so much. From the first bite of my brother's, though, I knew these were special. They met my prerequisite for rum cake, with the rum smell and flavor coming through nicely. The rum didn't overwhelm the treats, but rather enhanced the chocolate, vanilla, and coconut flavors. But still, there was something else; a different, unexpected flavor that made these rum balls absolutely addictive.
The proof lies in the empty tin above. We literally ate Peter's Rum Balls so fast that there wasn't any time to snap a photo!
It wasn't until my wife found the recipe card Peter so thoughtfully included with the gift that I realized what made these rum balls so bad-ass. Peter's secret ingredient: the new Cruzan 9 spiced rum!
Faithful Uncommon Caribbean readers know, Cruzan 9 is hands-down my favorite rum right now. If you, like me, think that it's great on its own, wait til you try it with this recipe. Truly magical is all I can say.
Now, I can see why a post about my brother's tasty rum balls might solicit a snicker or two from some of you, but this recipe is no joke. Kinda' makes me want to see what happens when you use Cruzan 9 in place of regular rum in other recipes. Hmmm, Cruzan 9 rum cake, anyone…?
Caribbean rum balls with Cruzan 9 spiced rum? Get a taste for our brother's bad ass balls with an unexpected flavor that makes these absolutely addictive.
Ingredients
1 package 16-ounce crushed vanilla wafers
1-1/2 cups finely chopped pecans
1/4 cup Ghiradelli unsweetened baking cocoa
1/2 cup Cruzan 9 Spiced Rum
1 can Sweetened condensed milk
1/2 cup flaked coconut
1 cup chocolate sprinkles
Instructions
In a large bowl, combine your finely crushed wafers, chopped nuts, coconut flakes, and cocoa. In another bowl, mix your rum and condensed milk. Pour your milky rum into your dry bowl until all gets wet. Leave your mess in the fridge for two-to-three hours. If your stuff seems too soft, add more cookies until it gets firmer.
Hand-roll your dough into one-inch balls. Now roll your balls in chocolate sprinkles, coconut flakes, or whatever else you feel. Next, lay your balls on waxed paper… it helps with the stickiness.
Store rum balls in an airtight container for one-to-three days to develop the flavors. The longer your balls sit, the more the taste intensifies!
Related Posts