Loving the Localvore Breakfasts at Sugar Reef Bequia
Breakfast is hardly ever a primary determining factor in choosing any particular hotel over another in my experience. That's not to say that the early-morning eats I've enjoyed along my travels leave anything to be desired. It's just that… well… it's breakfast, a meal that in and of itself generally inspires little, if any, excitement in my world.
Not so the breakfasts at Sugar Reef Bequia, though.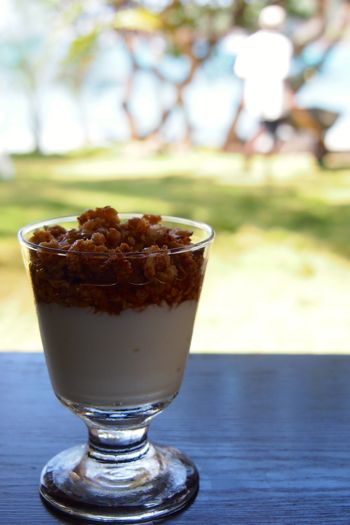 Like everything else at this special little property, there's nothing overly fancy or luxurious about a Sugar Reef breakfast. No $256 Bacon Bling sandwich sprinkled with real gold dust, or $1,000 six-egg frittata with lobster claw topped with caviar, or anything even remotely like that.
Instead, the priceless treats here are almost all sourced directly from the fruit trees, gardens, and bee hives spread throughout the property.
Even if you don't subscribe to the whole localvore movement, you'll enjoy tasting the difference that truly fresh fruit, literally picked, cleaned, and peeled just prior to your sitting down to eat can make.
Even the granola and honey resting atop my breakfast yogurt were made right on-site at Sugar Reef!
All the local eats were great – especially when paired with warm, fresh-from-the-oven banana bread and devilishly delicious French press coffee – but I think the other main enticement surrounding this breakfast for me was the view I enjoyed each morning along with it.
It's hard not to love your breakfast with a cool and steady sea breeze gently caressing your face as you gaze out over this…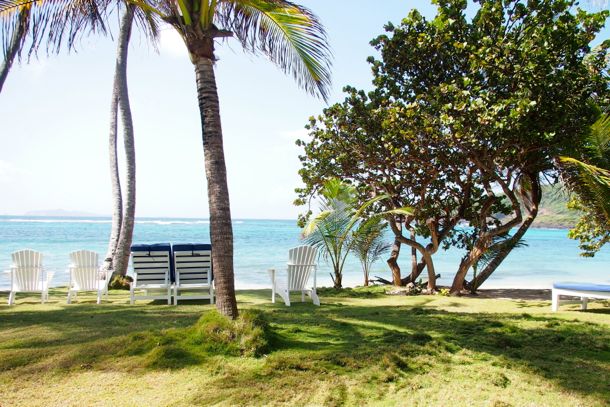 This is literally the view I enjoyed from my seat at breakfast each day at Sugar Reef. Is it any wonder that despite my general disdain for early-morning-anything I was up with the sun and ready for breakfast everyday here?
For more on Sugar Reef Bequia, visit them online.
Related Posts