Peeking Inside Fantastique French House at Sugar Reef Bequia
It's been almost two years since my sweet sojourn to Sugar Reef Bequia and still the magic of this very special place resonates in my soul. Few places I've ever visited are more relaxing, stylishly accommodating, reinvigorating, and fun.
If you've kept up with my previous posts on Sugar Reef, you might think that the entire property consists solely of The Beach House, the breezy-chic seaside hideaway where I bedded down each night of my stay. Sure, I mentioned French House, Sugar Reef's other residence nestled just up the hill from Industry Bay, but somehow I've neglected to show you the place.
Let's fix that now…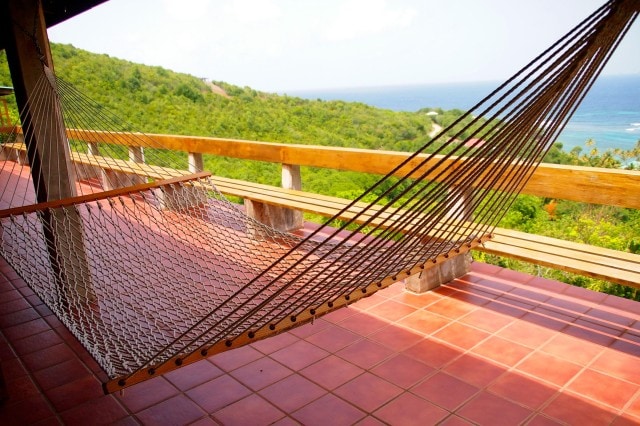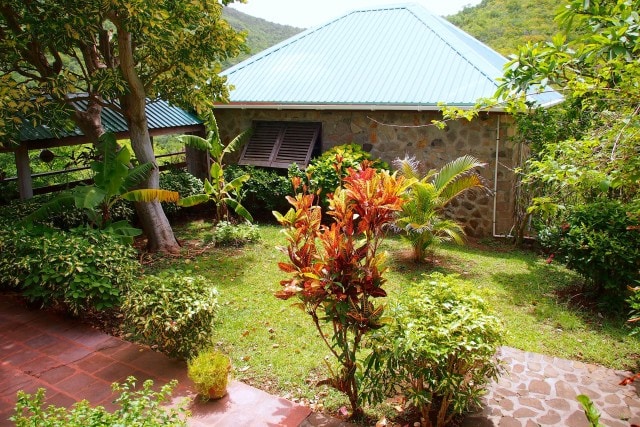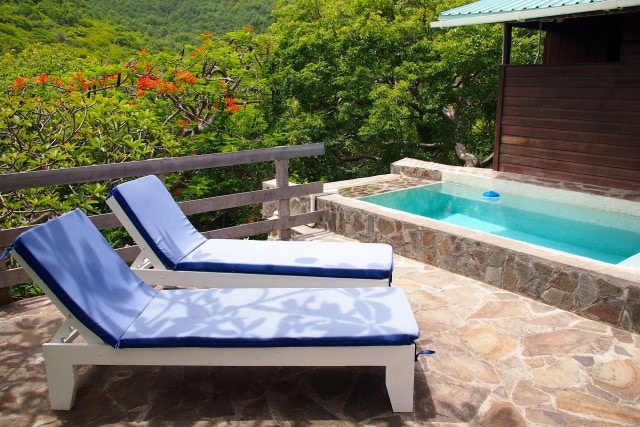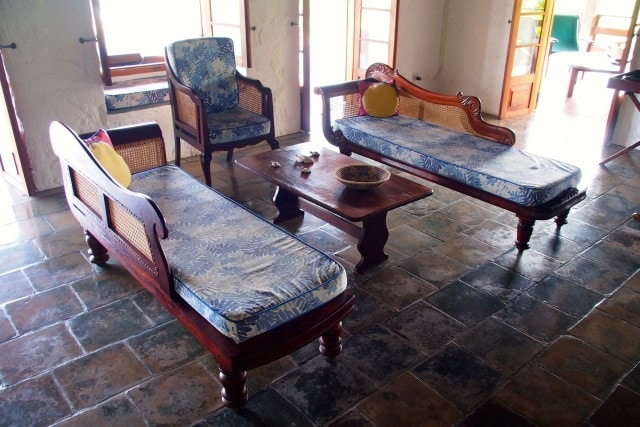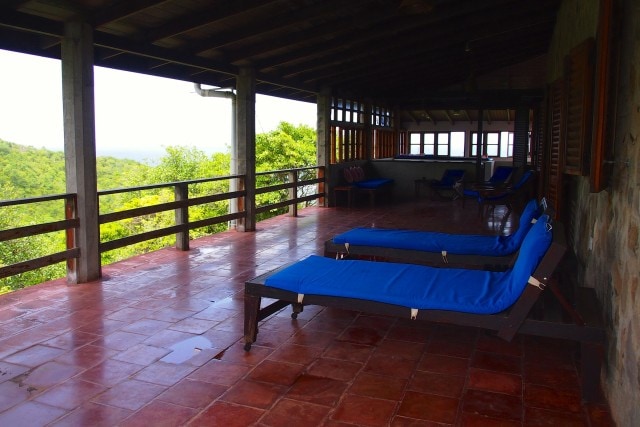 As you can see, the vibe up on the hill at French House is a bit different than that on the beach. Everything's still geared toward comfort and relaxing in style, though the decor carries much more of a historical motif. Elements of Bequia's colonial history, as well as its seafaring and whaling traditions are echoed in the artwork, furniture, and tchotchkes found all over the place.
This Old School West Indies feel extends to the very heart of French House. From the outside, the structure itself looks more like a castle, its towering dark walls made from local stone. Mahogany sourced on the island was also employed extensively in the construction, the richness of the wood combining beautifully with the stone and natural tile to transport all who enter here back to a much simpler time.
My favorite little design element at French House are the hanging lanterns. Made of tin over in St. Vincent, they each bear different whimsical, island-inspired images, words, and designs. (I hope to tell you where you can purchase these lanterns in an upcoming Uncommon Buy post.)
Also great, the small plunge pool and myriad of cozy corners. French House is all about romance, perfect for those just starting out on a freshly-minted wedding union, or established couples keen on re-connecting, re-igniting. Walking hand-in-hand around her gardens, stretching out in her hammock or lounge chairs, or cooling off in her pool, it's impossible not to feel the love.
For more on The French House at Sugar Reef Bequia, visit the property website, and be sure to like them on Facebook as well.
Related Posts