Carib Beer, The Caribbean's Undisputed King of Beers
Just about every country has one – a singular brew universally recognized as "The King of Beers" within its sovereign borders. These standalone suds form an integral part of each country's national identity. They don't rate quite as high on the pride scale as, say, a national flag…but it's close. While beloved national beers are everywhere, there actually exist a scant few brews held in even higher esteem. The love for these extra special beers isn't bound by national borders. Their appeal is regional. It's a stature that elevates these beers to iconic status. They, in effect, form a key component of a glorious glue holding together a loosely shared cultural heritage spread among many disparate and geographically segregated countries. In the Caribbean, we have a beer that fits these criteria. Its name: Carib Beer.
History of Carib Beer
Beer wasn't really a thing in the Caribbean until the 1880s. At least according to the chroniclers of what we know as "history." (Note: These chroniclers have been prone to error from time to time.) The British take credit for making the introduction. One Brit in particular, Sir Gerald Robert Wight, is the father of the region's signature suds.
Okay, truth be told, Sir Gerald was actually born in Port of Spain, Trinidad. The year, though, was 1898, so yeah, technically under the crown.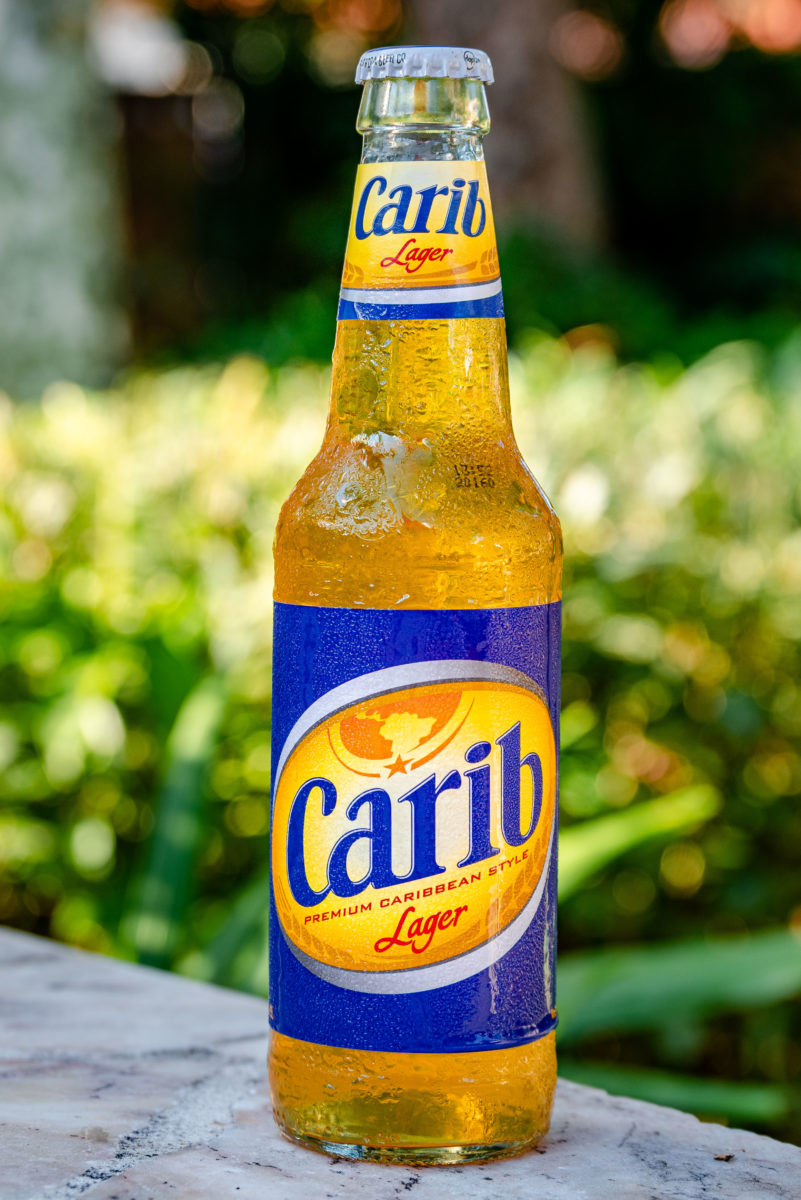 Anyway, during the post WWII period, Sir Gerald distinguished himself as a leading voice for industrialization in Trinidad. The primary driver of the local economy at the time, the sugar industry, was dying out. A great beer, Sir Gerald postulated, could be Trinidad's economic salvation!
Sir Gerald was in a good position to see his dreams realized. He was the chairman of Alstons Company Limited (now McEnearney Alstons), one of Trinidad's largest conglomerates, at the time.
In 1947, he spearheaded the formation of the Caribbean Development Company LTD (CDC). The company established a brewery and glassworks factory. The beer itself, though, came three years later.
Local Beer Boom Goes Regional
At the time that Carib Beer was launched, beer was still barely a thing in the Caribbean. The year was 1950. Bierre Lorraine had already been quenching adult thirsts in nearby Martinique for 30 years. The Dominican Republic had Presidente. Medalla's track record in Puerto Rico was 13 years long.
Still, beer was not rum, which of course had long been the thing in the Caribbean.
Carib Beer, though, would change that.
More than any other beer at the time, Carib was universally loved. It also no doubt benefitted from the vast emigration of Trinidadians, like my parents, to all corners of the Caribbean (and the world) during the 1950s and 60s.
By 1960, CDC had opened breweries in Grenada and St. Kitts to meet increasing demand for Carib Beer throughout the Eastern Caribbean. Shortly thereafter, the beer already synonymous with the Caribbean in name, was available virtually all across the region.
What's So Great About Carib Beer?
The somewhat nebulous answer, in my opinion, is everything and nothing.
Carib Beer does not offer anything approaching a singularly sensational taste experience. It's simply a refreshing, light, and easy-drinking lager. It almost seems purpose-brewed to our home region's hot climate and ever hotter fetes, Carnival, and cultural celebrations.
To me, it's the beer that in name, bottle, and iconic logo most represents the Caribbean.
Just look at the colors: a marvelous pale gold as brilliant as the bright Caribbean sun, paired with soothing blues – light and dark – emblematic of our sea and sky.
Carib is just perfectly Caribbean…
Related Posts