Friday Happy Hour: Slim Down for Carnival 2013 with Carib Light
Christmas and New Year's have come and gone, and while most of us are already very much back to work, in Trinidad & Tobago the fun is only now about to start. It's Carnival Season, the real most wonderful time of the year down here! Already, the pan yards are up and running, seamstresses are churning out costumes and the Queens Park Savannah, epicenter of the festivities, is bustling with workers piecing together grandstands and temporary concession stands.
Not all of the increased activity at the Savannah is geared around construction, though. For many, time is running out to shed enough pounds to squeeze into those skimpy Carnival outfits, and the Savannah is just place to do it.
Formerly a large track of farm land where sugarcane was grown, the Savannah is Port-of-Spain's answer to New York's Central Park. Easily the largest open space in the city at 260 acres, the Savannah is also the world's largest roundabout, with a circumference extending just over two miles, as excellent an urban track for exercising as you'll find anywhere.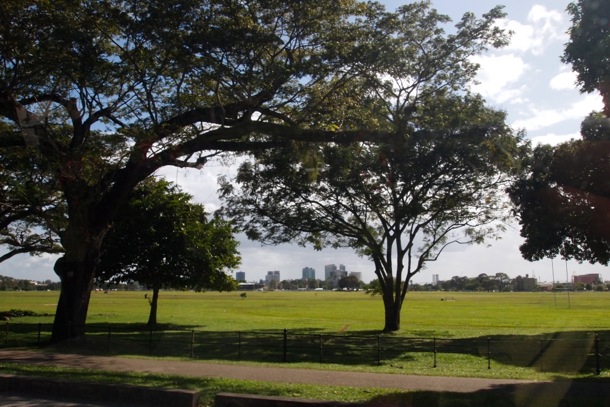 When I rode around the Savannah last January just a few weeks ahead of Carnival, there were a handful of people jogging and stretching. This was around noontime, though, with temps well above 85-degrees. During the cooler evening hours, I'm told, the place is loaded with men and women of all ages sweating it out in the name of looking fit for the world's biggest street fete. (See exhibit A.)
One of the Carnival bands I visited, Island People Mas, even offers its own fitness program. Called "Fit 2 Play," the course runs for the six weeks immediately preceding Carnival and includes everything from aerobics, spin, trampoline, and floor-work, to Tae-bo, kickboxing and Yoga. They even replicate a bit of the Carnival experience by loading a flatbed with speakers and blaring calypso and soca as revelers-in-training tramp behind up Lady Chancellor Hill in Port of Spain.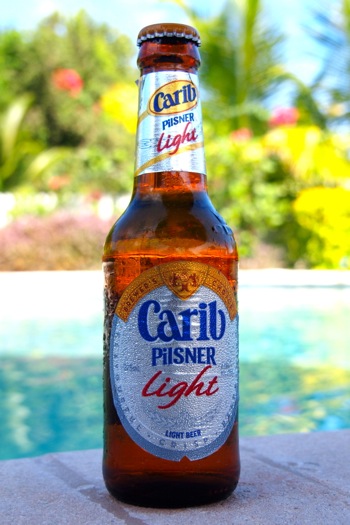 Now, I don't have this on anyone's authority, but I wouldn't be surprised if sales of Carib Light were highest during the run-up to Carnival. Carib, as we've noted before, is the undisputed King of Beers in Trinidad & Tobago. It's already pretty easy-drinking in its regular version, but this more recent "light" edition is positively crisp and thirst-quenching.
Launched in 2010, Carib Pilsner Light was two years in the making. The folks at the Carib Brewery took their time, intent as they were on retaining a good bit of flavor, while also limiting calories as best they could.
I tried it for the first time last week in Tobago and I must admit, it's not bad.
You'll only find 74 calories in Carib Light, a good bit less than the 120 in a regular Carib. Some flavor is sacrificed, of course, but not so much as you'd turn it down if offered, especially after a workout with Carnival coming up just around the corner…
Cheers!
Related Posts