Nippers Bahamas: Feeling Nippy on Great Guana Cay, Abacos
Right time, wrong day… again. It's a bad habit I've developed in my exploration of legendary Bahamian bars – stopping in on the wrong day, the recent spanking I "enjoyed at Chat 'n Chill notwithstanding. Remember what happened at Mackey's in Bimini? Yeah, I turned the trick again a few weeks ago at Nipper's Bahamas.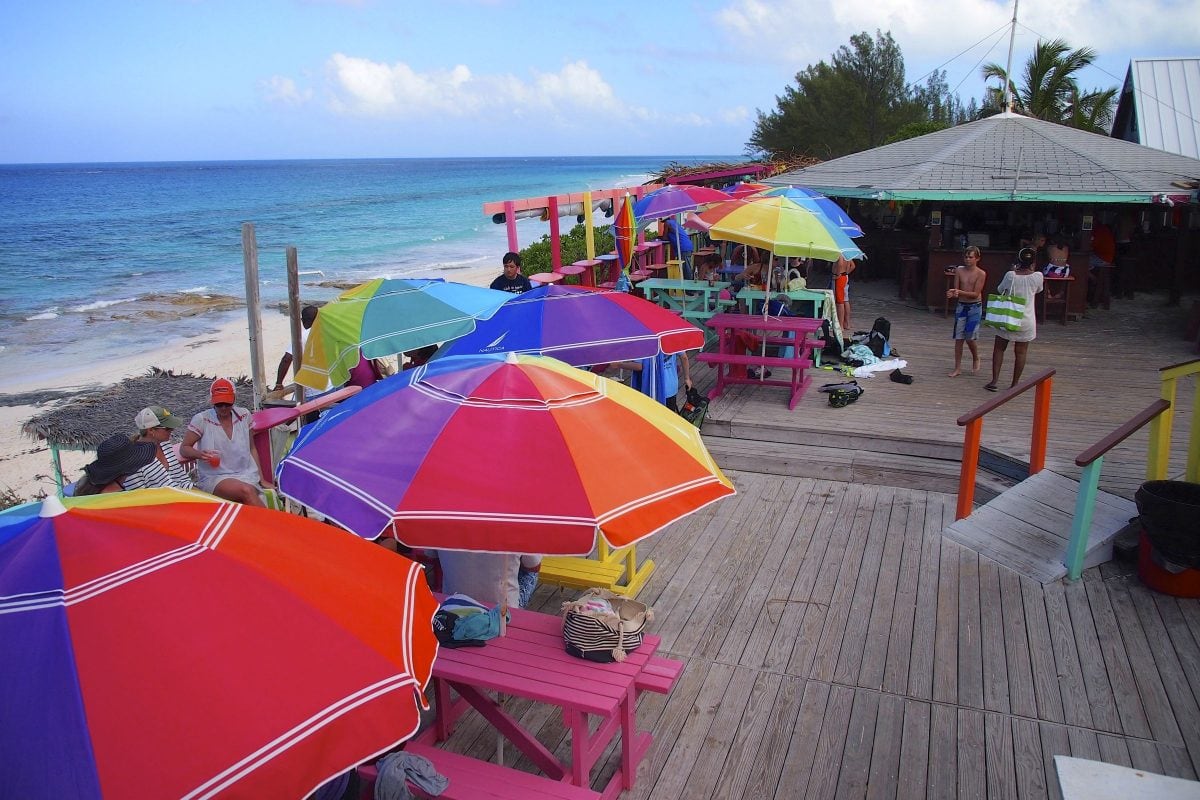 It was a Tuesday afternoon when I happened by, some of the waitstaff (and perhaps a few patrons) still seemingly smarting from the after-effects of the always wild times that go down here each and every Sunday. That's when Nipper's Beach Bar and Grill hosts its weekly pig roast, attracting party people from all over the Abacos.
The craziest patrons in attendance during my visit, though, were of the pint-sized variety. The whole bar espousing a decidedly family-friendly vibe that flew in the face of the topless good times that spawned the bar's name, according to some.
Still, there was plenty of fun to be had, most of it driven by the Nipper itself.
The Nipper at Nippers Bahamas
Made from "rum, rum, rum, orange juice, pineapple, and grenadine," according to my server, the Nipper is the signature (and namesake) drink at Nipper's. It comes in two options – frozen or on ice – both of which I found refreshing and blessedly heavy on the rum.
I'm usually no fan of frozen concoctions, but for me, the frozen Nipper turned out to be the better choice — at least in terms of flavor. The over-ice Nipper packed a bit too much grenadine sweetness for me. Frozen, though, it was perfectly balanced. Though the resulting brain-freeze did leave me a bit "nippy" on our boat ride back from Great Guana Cay to Abaco Beach Resort.
A small price to pay, I'd say, for a taste of a truly legendary Bahamian beach bar.
Related Posts