Silk Cayes — Home of My Best Beach in Belize
When it comes to the best beaches in the Caribbean, I can safely say that I've been to most. Grace Bay, Flamenco Beach, Meads Bay, Sandy Point, Trunk Bay, Seven Mile Beach, Deep Bay Beach, Baie Longue, Miami Beach, Paradise Beach, Great Guana Cay, Tobago Cays, Tahiti Beach, Princess Diana Beach, Playa Grande — you name it. I've been to them all and many, many more. But there's one beach that always sticks in my mind as one of the most beautiful, idyllic, and magical beach anywhere: The Silk Cayes.
Made up of three tiny islets about 22 miles off the Placencia Penninsula, the Silk Cayes are amazing not just for what's above the water, but also what's below.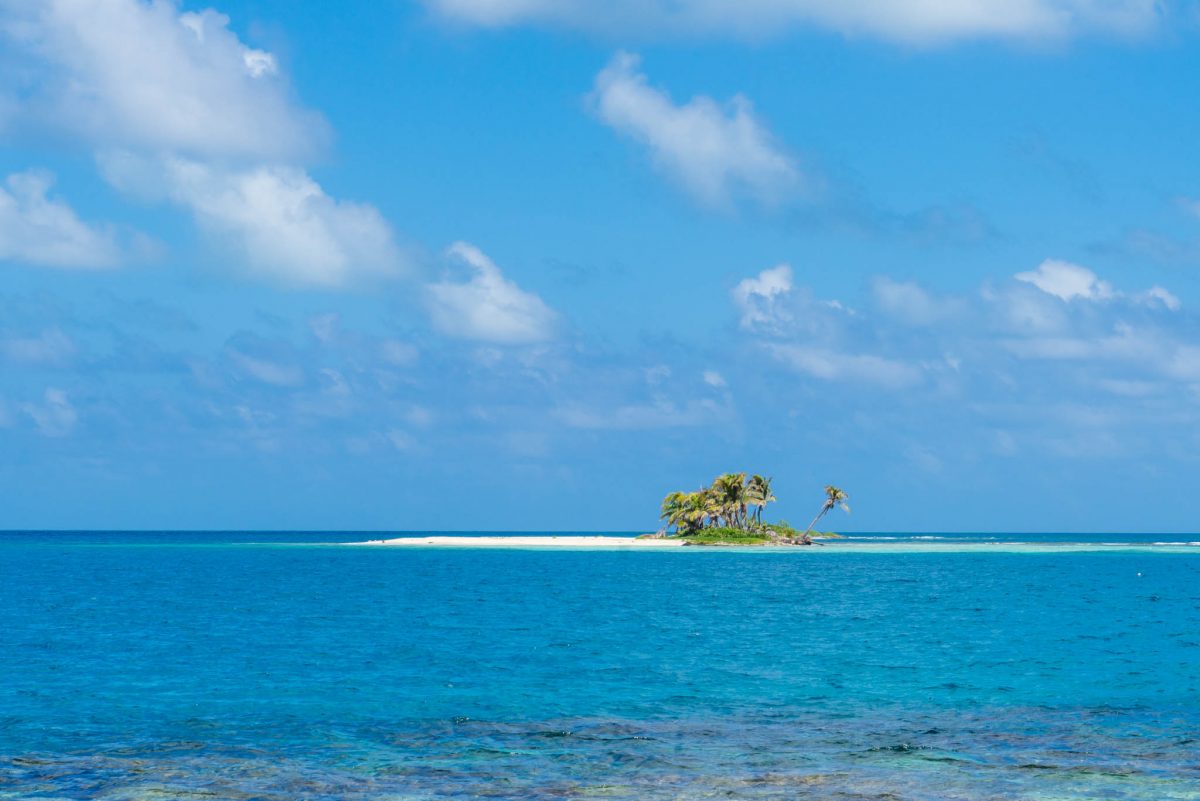 Floating on the bright seas you'll find bleach white sand islands bristling with a few tenacious coconut trees. Here,  hermit crabs shuffle along the sand, terns and other sea birds rest on the palm fronds, A few well placed picnic tables invite guests to stay a while, and… Well, that's about it. You'd be hard pressed to get much closer to paradise than this.
Below the calm waters are also spectacular. The snorkeling is some of the best you'll find anywhere. Thanks to the protected status of The Gladden Spit and Silk Cayes Marine Reserve, sea life flourishes here in abundance. Taking to the waters here I easily came across yellow stingrays, spotted eagle rays, nurse sharks, moray eals, lobster, huge schools of fish, and nearby, dolphins!
The Silk Cayes are perfect for me — off-the-beaten-path, visually stunning, and teeming with life!
Your best bet to get here is with Splash Dive Belize, or if you've chartered a boat from Sunsail, you'll need a local guide or skipper to legally gain entrance to The Gladden Spit and Silk Cayes Marine Reserve. However you do it, the Silk Cayes are a must visit!
Related Posts