Get Your Very Own Barrel of Rum at Habitation Clément: Uncommon Buy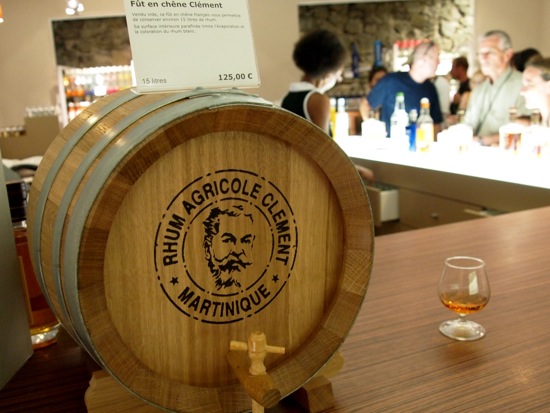 No visit to Martinique would be complete without a stop at Habitation Clément. Even if you're not a rum-lover like me, there are plenty of other interesting reasons to check the place out. If you're into fine art, there's La Case à Léo. If history's more your thing, La Case des Presidents, the majestic Clément Mansion, or the inner-workings of the old distillery will keep you entertained for hours.
No matter what draws you here, it's likely your experience will be so special that you'll want to take away a keepsake to remind you of your visit. Thankfully, there's a very classy gift boutique on-site carrying every variety of Rhum Clément (even this rare beauty), as well as books, paintings, shirts and other common souvenirs.
If you want something a little larger and more unusual, then why not take home your very own barrel of rhum? No really, you can! Just check out the photo above…
Okay, it's a petit version of the real barrels used for aging, which you can see piled high in aging warehouses all around Habitation Clément, but these mini-barrels have a few nice enhancements that make 'em among the coolest things you can add to your at-home bar.
The spigot just under the iconic Clément stamp is the most obvious difference, providing a quick and easy means to fill your glass. Each mini-barrel is also vacuum-sealed, so you don't lose any rum to evaporation-the angel's share common in rum aging.
The mini-barrel holds 15 litres, or nearly four gallons of rhum, which should last even the most ardent of rum-lovers a good long while. The cost is 125,00 €, or about US$180; not bad for all that excellent rhum in such a stylish package.
Don't ask me how you can get this stuffed in a suitcase and back to the states, though. I'll have to get the answer for you next time I'm in Martinique, hopefully later this year…
Related Posts